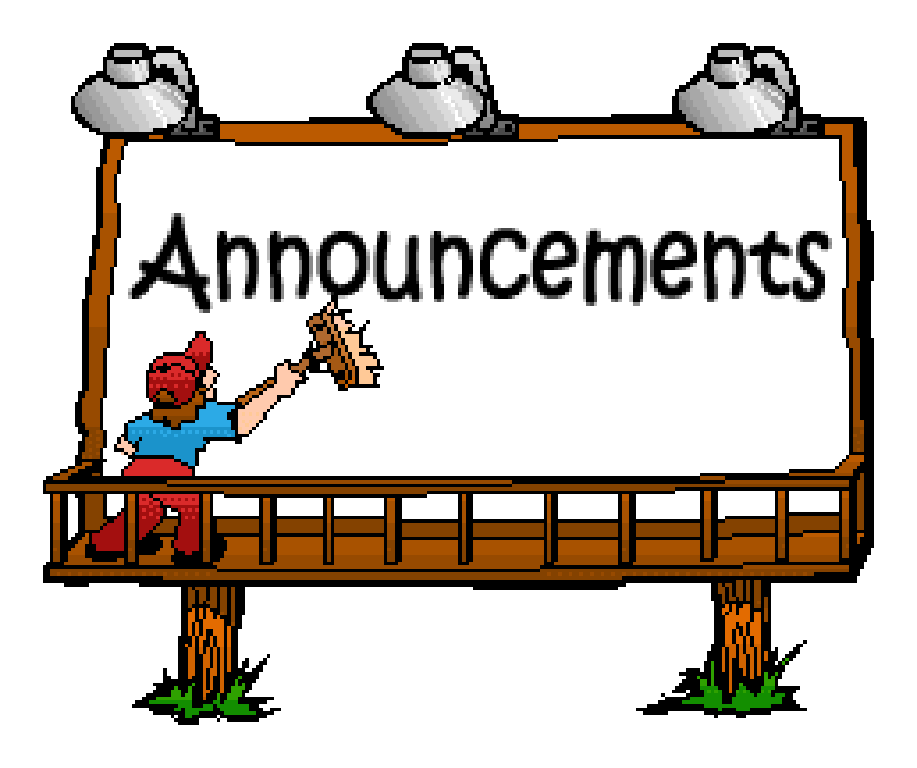 Daily Announcements
Antoinette Root
Tuesday, March 19, 2019
All bills much be paid before signing out from school. If you have any questions, please contact Ms. Root.
On Thursday, all students will check in your chrome books. Please make sure to bring all cords and cases to check in. Please let Ms. Root know if you have any questions.
Linn Booster Club is asking for help with the Linn Picnic this summer. The volunteer hours would count towards the community service award through the school program. To encourage the kids to help to show their appreciation back to the community through the donations that help with expenses to National FCCLA and FBLA programs and the scholarships that are given out to the senior class.
It would be 2 hour shifts either helping with the jumping rides or working in the concession stand. Every shift also comes with a free sandwich and drink to show our appreciation for working. This year the picnic is set for July 12 and 13th. If interested in signing up for a shift please contact Jenna Oehmke at 785-541-0483.
The weight room will be open on Monday, Tuesday and Thursday from 6:45 to 7:45 am starting after Spring Break for grades 7-12. You must be eligible in reference to your grades to participate.