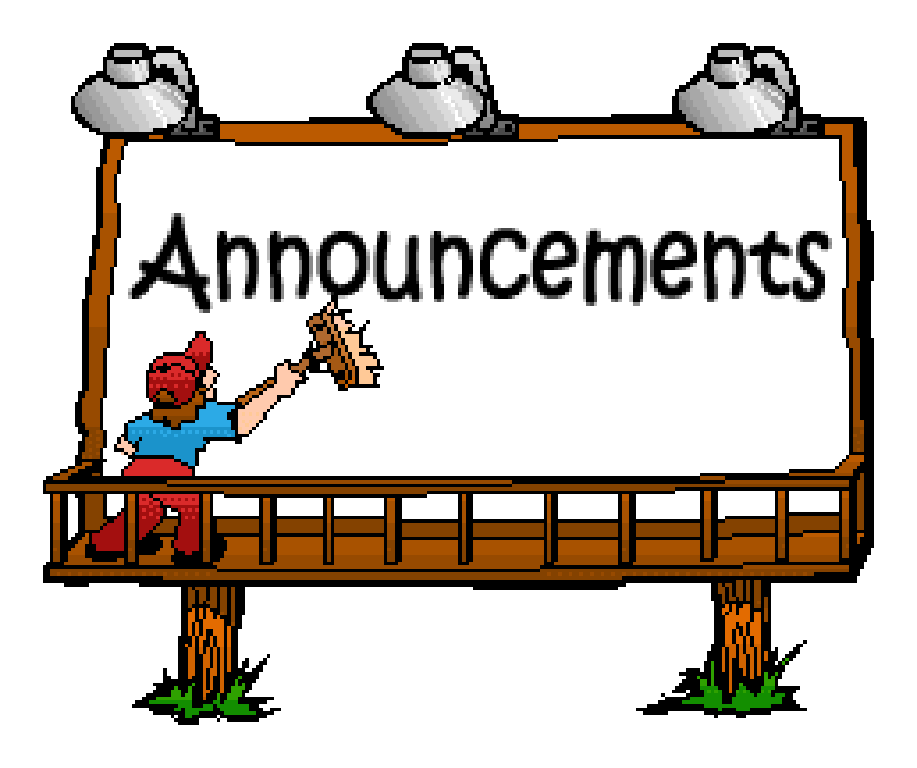 Daily Announcements
Antoinette Root
Tuesday, March 19, 2019
**JH Track will begin Monday, March 1st. All participants must have a physical and concussion certificate on file in the office.
**There will be a JH Track meeting on Wednesday in the library.
**Any student or staff wanting a voucher for the HS BB game on Thursday or Friday, please stop by Ms. Root's office. You will need a voucher to get into the games. Admission is $7.00 per person.
**Anyone interested in taking Drivers Ed this summer, needs to sign up in the office. More details about cost, dates and location . We are needing a count as to how many are interested. Deadline to sign up is March 12th.
FFA Clues:
National FFA Week comes once a year and it brings a loud fan favorite tractor scavenger hunt cheer. The FFA Creed begins with I believe; We go out on a ledge when we over achieve. Do not get frustrated if it's not hidden behind a mask; The FFA Creed ends with "in that inspiring task".
The first line of the FFA Motto is "Learning to Do"; Our FFA colors are Corn Gold and National Blue. Careers in Agriscience, Agribusiness and related careers are all the rage; giving you leadership tools of success to take center stage.

Mid week musings as some have struggled hard to find; Sometimes Andy's hiding spots can make you lose your mind. A Deere on a ledge and blinded by the lights, you might have to take a flash to get a true sight.

The days are getting longer and our tractor is yet to be found; the clues have been acting up so look all around. It is not easy to put on a great show; but finding this little John Deere could earn you some dough!