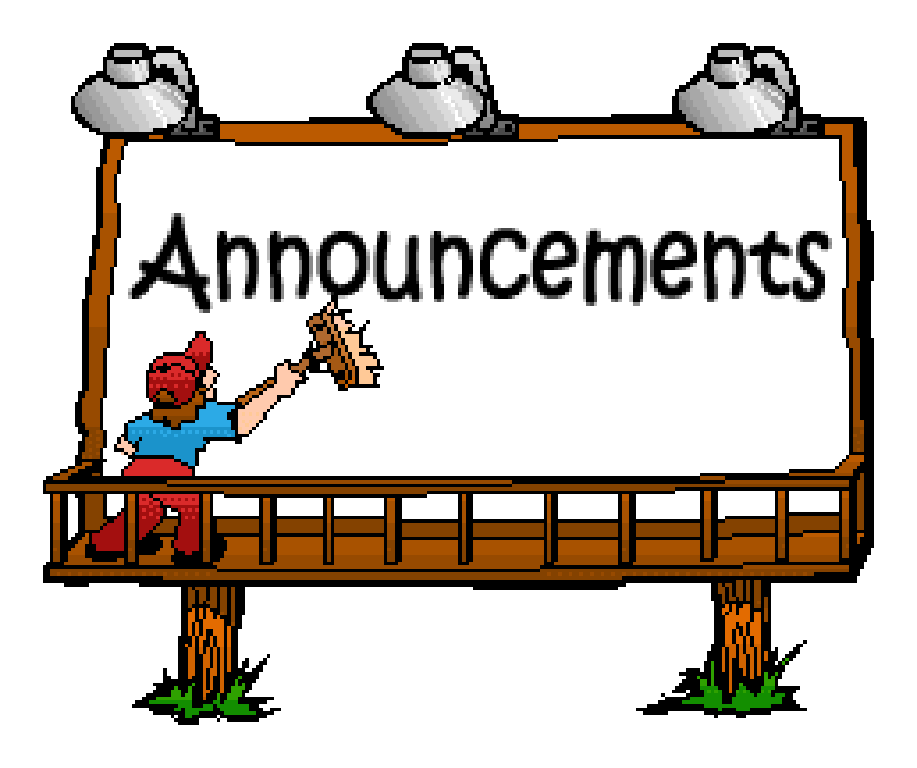 Daily Announcements
Antoinette Root
Tuesday, March 19, 2019
*If you are bringing an outside date to the Homecoming Dance, Oct 4th, please stop by the office and get a permission slip. All permissions slips are due to Ms. Root by October 1.
*Football is looking for someone to help with Stats and Filming. Must be able to attend all games. See Coach Smith for details.
*Play tryouts begin and end next week. See Mrs. Friedrichs' door for more information.