EDIT MAIN
About Us
Unified School District 223 Barnes Hanover Linn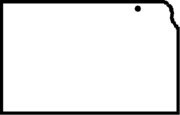 USD 223 is located in Northeast Kansas, about 60 miles north of Manhattan.
Mission Statement
Our primary goal is a cost-effective, high-quality educational program as it pertains to curriculum, personnel, and facilities for all students in that the program meets community need and standards as is indicative of rural values and standards set forth by the local and educational communities.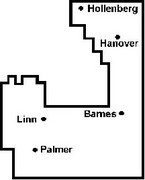 Special Education served by: TLEC (Twin Lakes Educational Co-op)
Member of Smoky Hill Educational Co-op
378 Square Miles - Large L Shape District
K-12 Attendance Centers in Hanover, Kansas and Linn, Kansas
Administration Office located in Barnes, Kansas
Affiliated with both the Blue Valley and Twin Valley League
Our District Offers
A Comprehensive Health Care Plan which is provided for all certified employees.
Opportunities for extended educational advancement within driving distance in Manhattan, Concordia, and Highland, Kansas. Also Beatrice, and Lincoln, Nebraska.
Extensive In service Activities, within the district.
Our Communities Offer
A wide variety of churches and social organization for personal and family involvement.
Hospital and Clinic in Hanover, and clinic in Linn as well as other health care facilities throughout the area.
Excellent eating establishments in the local area.
Local golf courses.
Opportunities to participate in various activities, such as festivals, and community events.