EDIT MAIN
Board of Education
School Board Members
Board President: Jim Zarybnicky(District #6)
Board Vice President: Alan Ohlde (District #2)
Board Member: Doug Beikman (District #1)
Board Member: Darren Bott(District #3)
Board Member: Scott Zabokrtsky(District #7-At Large )
Board Member: Toby Bruna (District #4)
Board Member: Dianna Gugenhan (District #5)
Superintendent: John Whetzal
*If you would like contact information for any board member please contact the district office at 785-763-4231.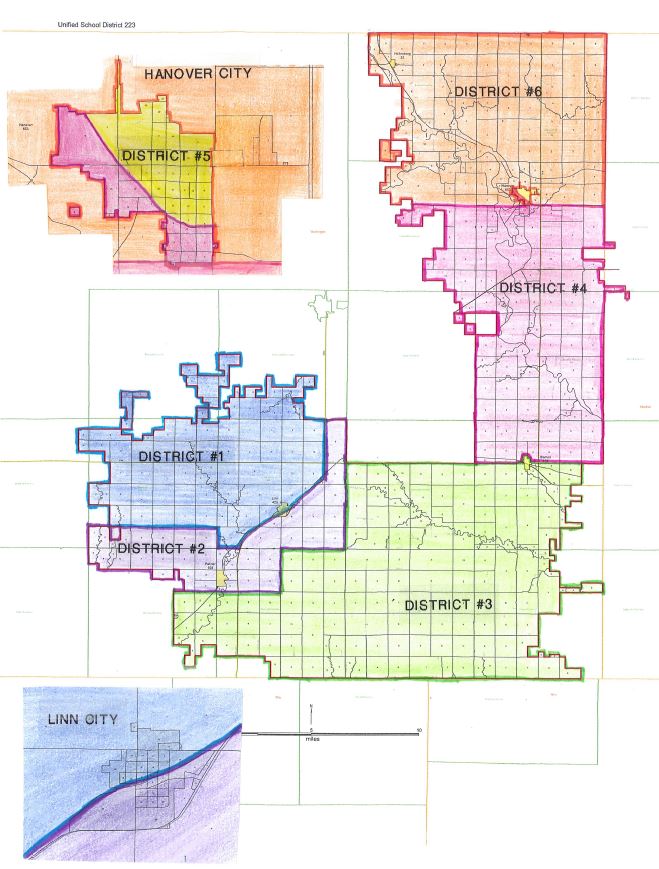 USD #223 Board of Education Goals
Continue to budget and operate our school district through sound financial and fiscal practices and stewardship.
Retain and recruit highly motivated staff by demonstrating staff appreciation, emphasizing professional development and striving to improve compensation.
Provide a strong diverse curriculum to our students.
Attain the highest level of achievement possible for all students in academics, activities, and athletics.
Maintain effective communication with the community, staff, students, and government agencies.
Continue to enhance and maintain facilities, services, and technology that foster an outstanding education.
To provide strong, positive administrative leadership.
The Board of Education meets at 7:00 pm at the District Office in Barnes, KS on the second Monday of every month. Any changes from the regular meeting time and place will be posted.