Just a reminder -There is no preschool Monday March 6, 2023 or Friday March 10. Conferences are today and they start at 12:30. See you then!

There will be a preschool informational/pre-enrollment meeting for Linn 3 and 4 year old students for the 2023-2024 school year on March 22nd at 6 PM in the Linn preschool classroom which is located behind the main building. All interested families should attend.
Preschoolers working on iPads drawing letters for literacy portion of class.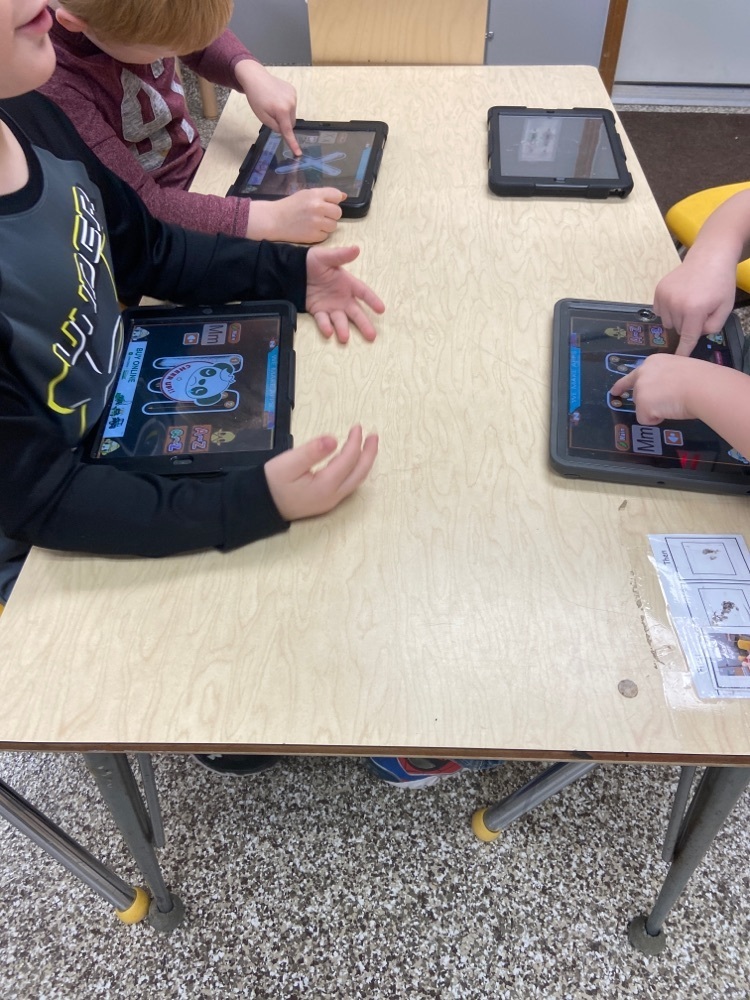 Susan "Sue" K. Hagedorn, 69, of Hanover, KS, passed away January 7, 2023 at Bryan West in Lincoln, NE. Sue began her career with USD 223 as a substitute teacher in 1984.  She then worked full time as a Teacher's Aide from 1985 to 1987 and continued to substitute until 1993 when she became certified as a teacher.  Sue taught one year as a "Home School" teacher and then co-taught 5/6th grade for a year before becoming the Chapter 1 teacher for the 1994-95 school year. This was a position Sue held for 18 years until 2011-2012 school year when she took the position as school counselor. She remained school counselor for 12 years.  During her 37 years at Hanover School Sue had many other duties and responsibilities including: class sponsor, pep and cheer coach, assistant volleyball coach, summer school for 23 years, after school programs, leadership team committee, National Honor Society chairperson, curriculum duties, scorebook official and instructional coach. Sue was a lifelong learner and had a number of different degrees.  Over the years, faculty and staff within the district have developed close relationships with Sue. A funeral service will be held at 10:30 a.m., Friday, January 13, at the Immanuel Lutheran (Hermansberg) Church, north-east of Bremen.  USD 223 schools will not be in session on January 13th so students, faculty and staff may attend Sue's funeral.
The FACS class helped the preschoolers make Christmas ornaments. The students helped roll out the dough, and use cookie cutters to make the ornament.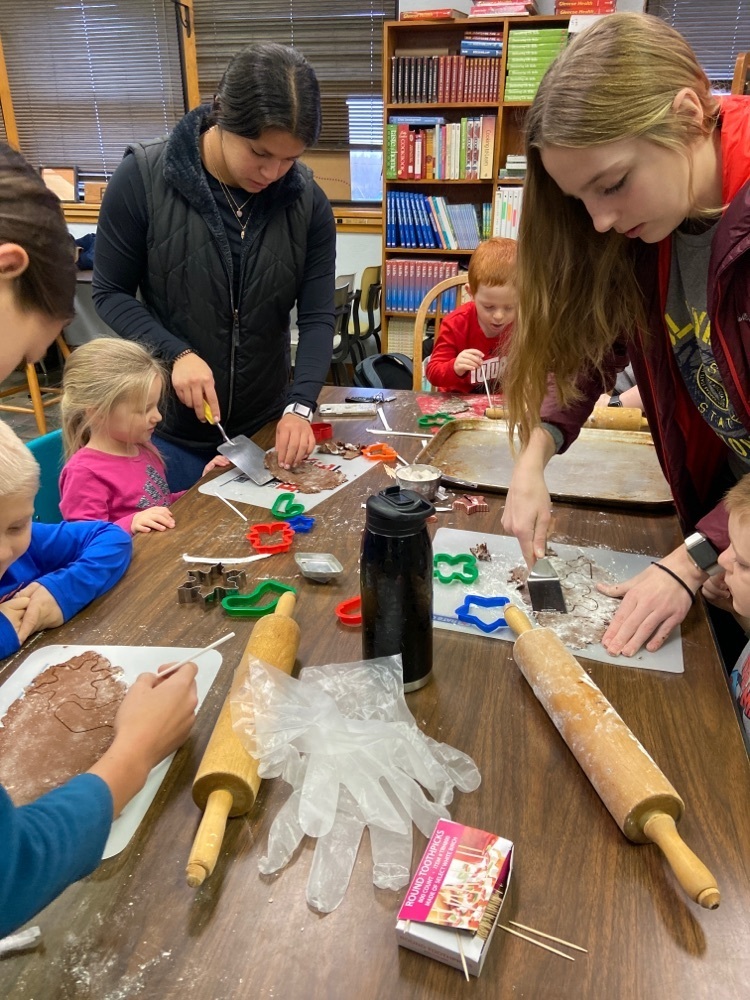 Preschool class is having fun with gingerbread man theme. They are working on literacy by saying and matching letters on gingerbread houses and matching with lower case letters.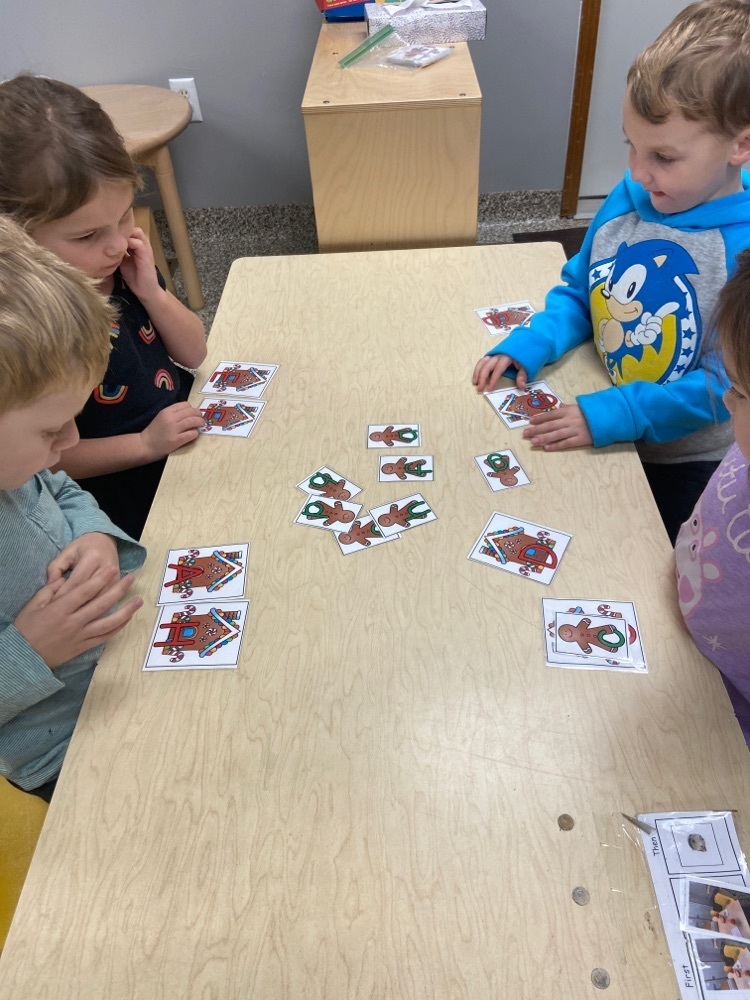 Preschoolers at Linn Preschool, enjoyed the Halloween party.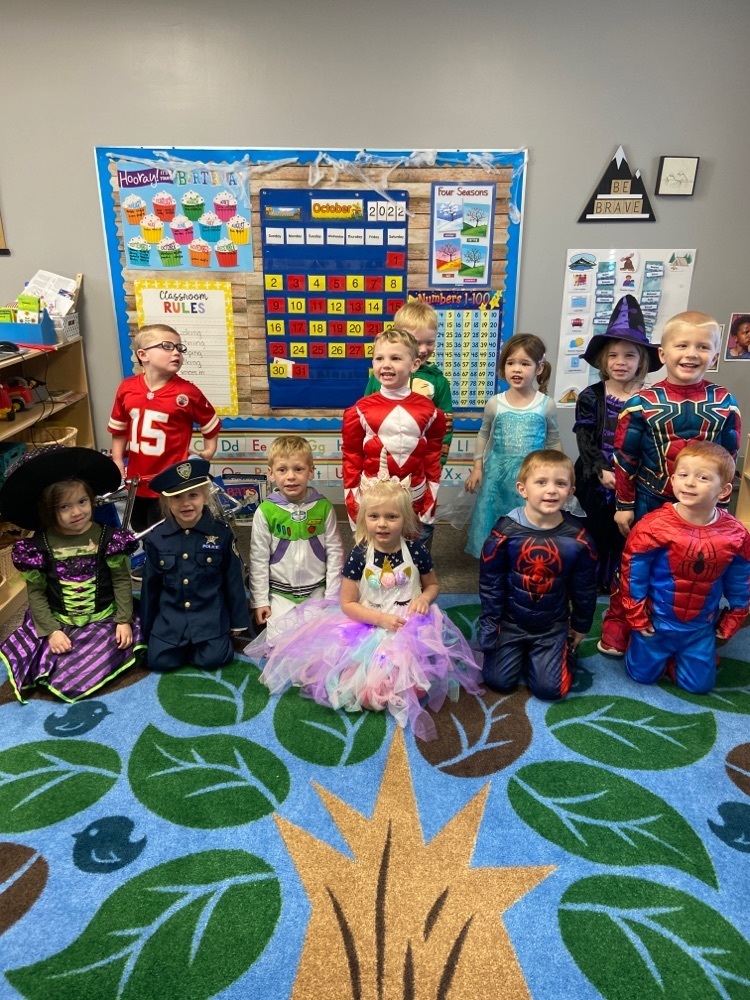 USD 223- Barnes Hanover Linn received 7 awards USD 223 received 7 awards from KSDE for excellence in education! Congratulations to our students, families, teachers, all staff and administration for their commitment to excellence. USD 223 earned Gold stars for our graduation rate and social-emotional growth programs, a Silver star for postsecondary effectiveness, Bronze stars in kindergarten readiness and Individual plans of study, a Copper star for academically preparing our students for graduation and we earned the State of Kansas Commissioner's Award for 2022! It is rewarding to see students', teachers', staff and families hard work and dedication to excellence pay such tremendous dividends! Congratulations USD 223 Barnes Hanover and Linn! Keep up the great work!
Linn preschool and pre-k are studying nocturnal animals. We studied owls and made sponge owls for bulletin board.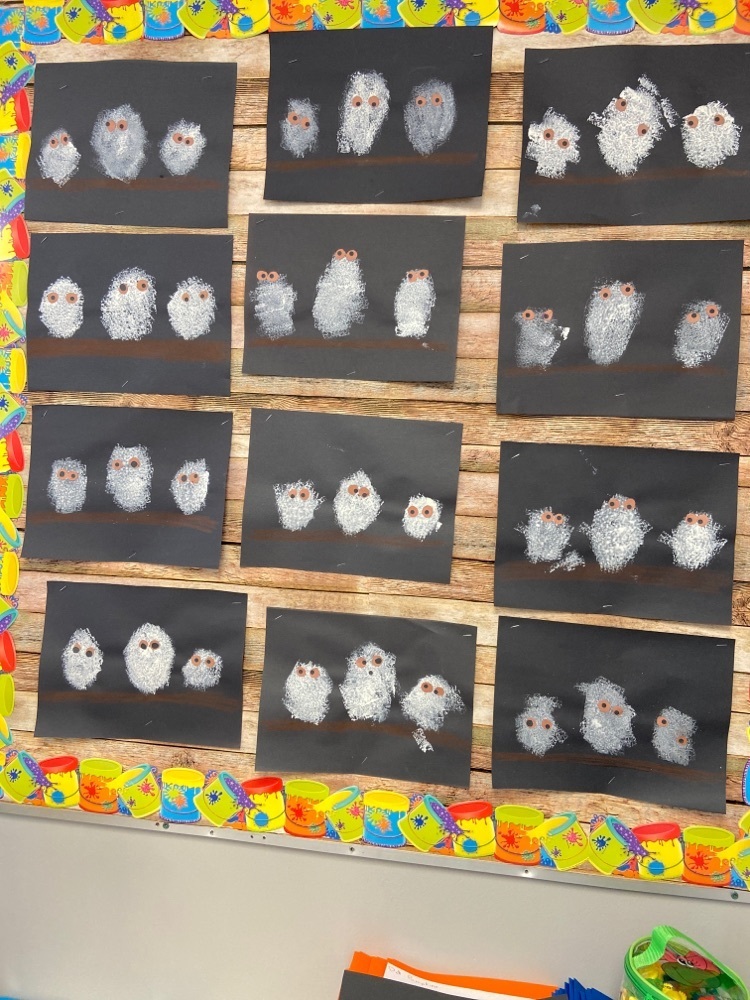 Preschool class watched a science experiment with apple volcano. We talked about chemical reaction.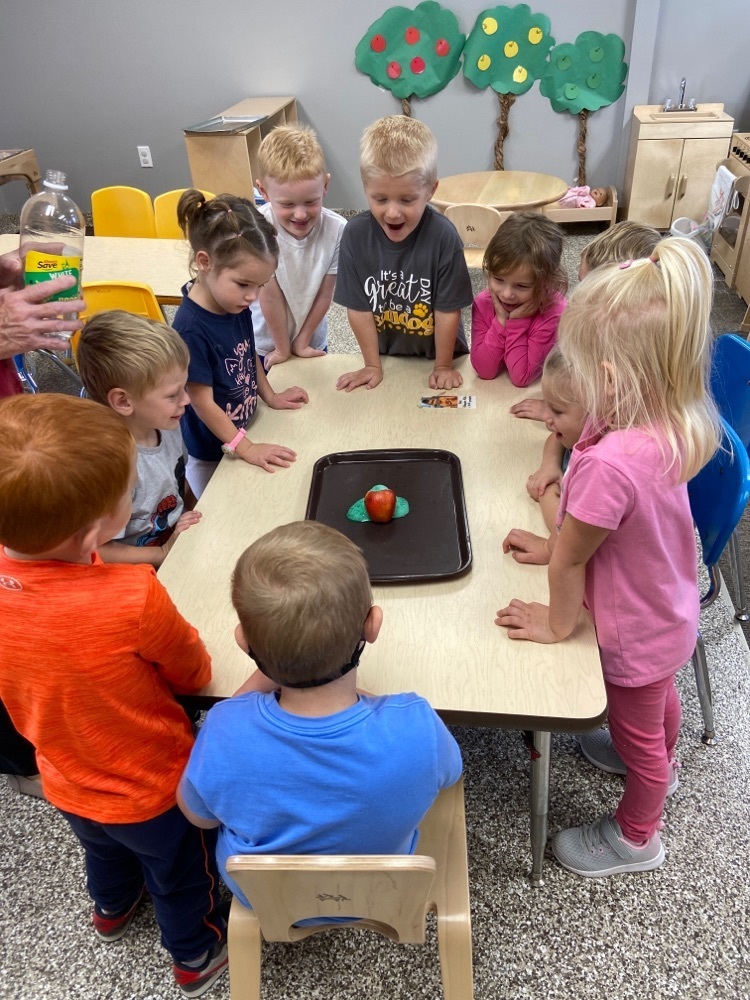 The preschool class had the FACS class help them make apple dip, to go along with their apple study. They voted the apples, and stirred the bowls of ingredients for the dip.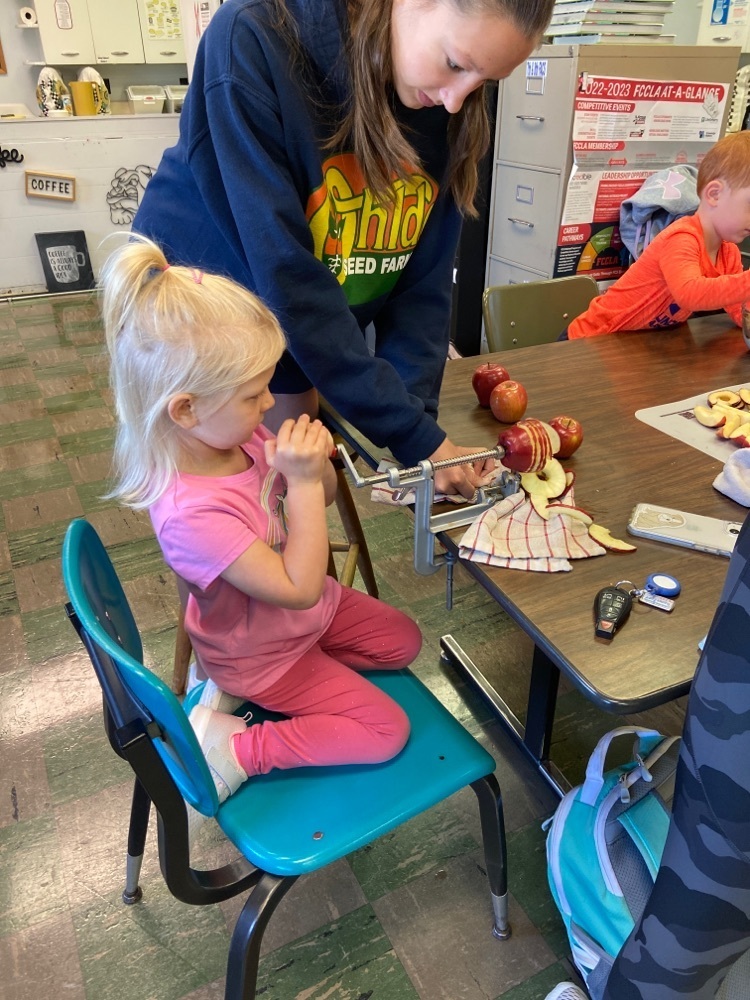 Pre-k watched as they predicted if apples would float or sink. Apples has been our theme topic for the second week.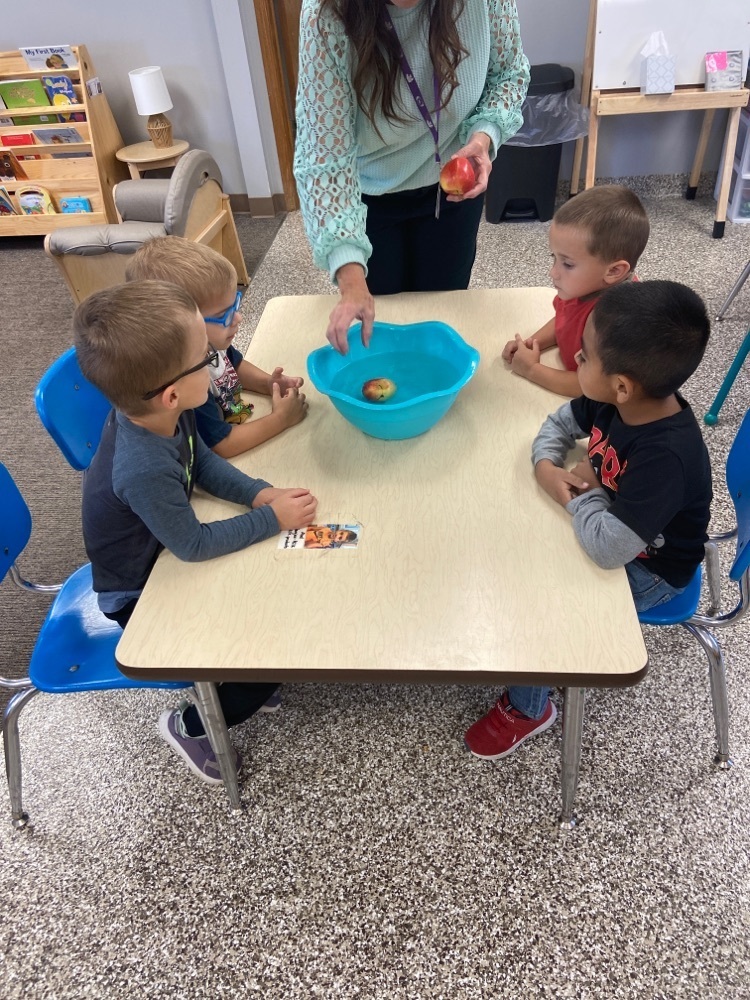 Pre-k class was studying our senses several weeks ago and we had a taste testing experiment, with sweet, sour and food with texture.
Preschool pictures will be Wednesday, Aug. 24, 2022. Look for information in your child's backpack Monday.
Any new 3 year olds or new 4 year old students will need to enroll online. Please be sure you get this done this week. Thank you!
Preschool reminder: School starts August 17, 2022 3 year old class Monday-Thursday 8:15-11:45. Pre-k class is Monday -Friday 12:30-3:30.
Parents of 3 yr. olds wanting to enroll, please call central office so you can get application filled out for your child. Thank you!
If you are wanting to enroll your child in preschool please notify central office in Barnes, or Sharon Nicholson email is
snicholson@usd223.org
Linn Preschool- Classes for next fall 3yr old preschool is Monday-Thursday 8:15-11:45. Pre-k 4 yr old class is Monday-Friday 12:30-3:30.
Pre-k is staying cool the last day of pre- k!