Any new 3 year olds or new 4 year old students will need to enroll online. Please be sure you get this done this week. Thank you!
Preschool reminder: School starts August 17, 2022 3 year old class Monday-Thursday 8:15-11:45. Pre-k class is Monday -Friday 12:30-3:30.
Parents of 3 yr. olds wanting to enroll, please call central office so you can get application filled out for your child. Thank you!
If you are wanting to enroll your child in preschool please notify central office in Barnes, or Sharon Nicholson email is
snicholson@usd223.org
Linn Preschool- Classes for next fall 3yr old preschool is Monday-Thursday 8:15-11:45. Pre-k 4 yr old class is Monday-Friday 12:30-3:30.
Pre-k is staying cool the last day of pre- k!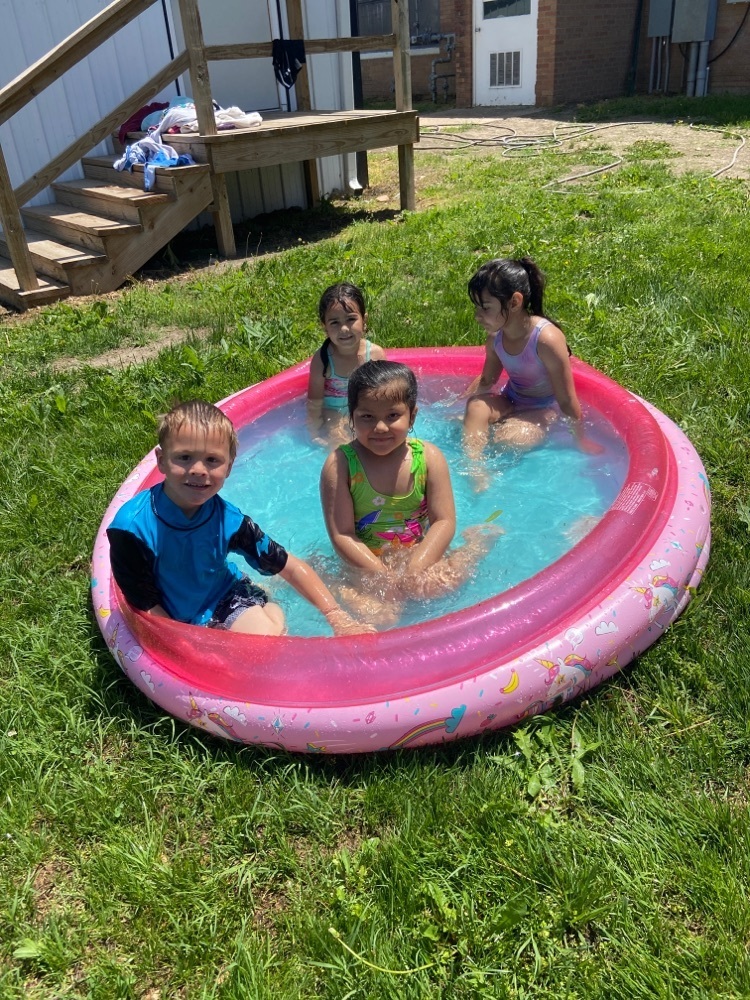 The Linn Preschool has appreciated all the seniors that have participated in the FACS class and actively been a positive influence on our class. Thank you seniors! Good luck!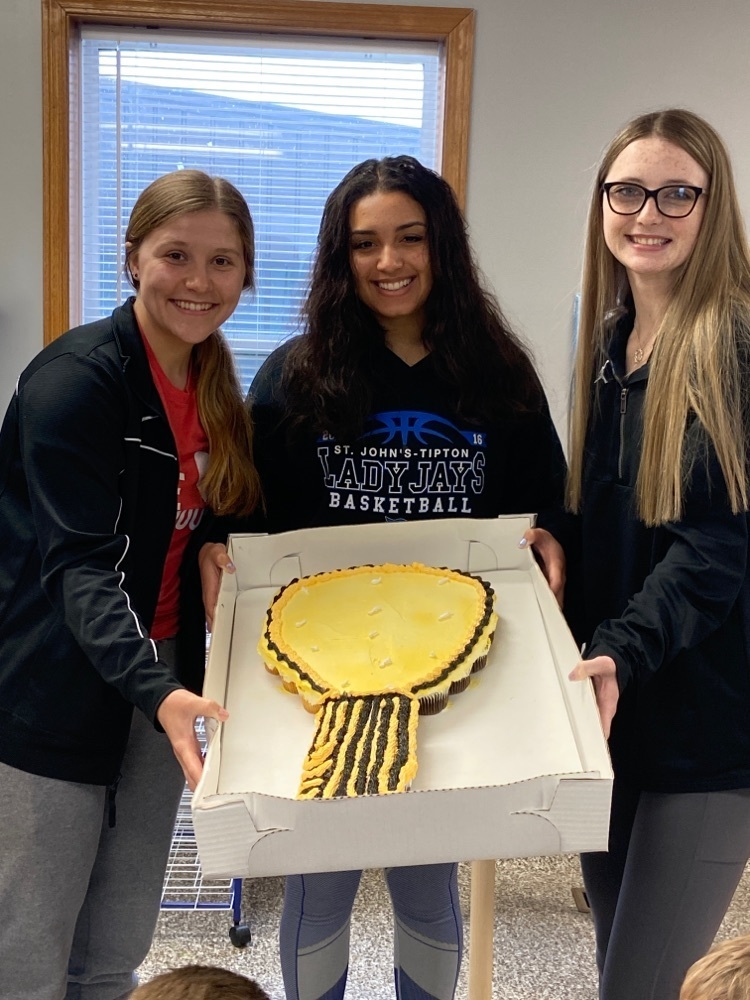 Pre-k class celebrating "Week of the Young Child" with Musical Monday. They made tambourines out of paper plates.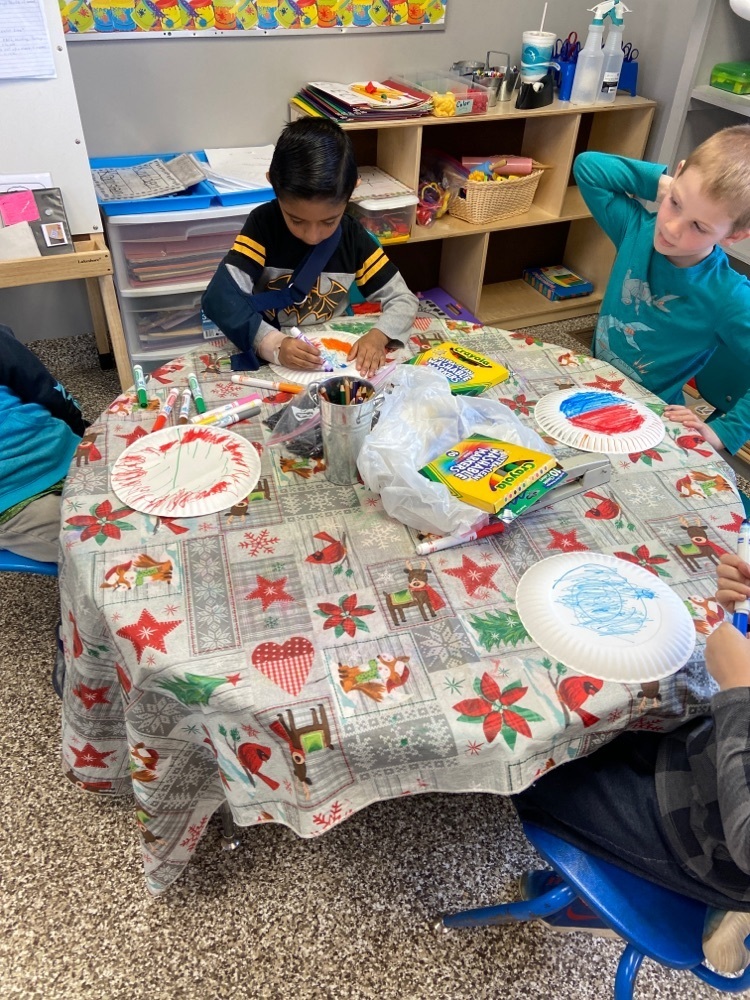 Come join us for an informational meeting for 2022-23 preschool and pre-k enrollment, Monday, April, 4, 2022, at 6:30 p.m.in the Linn preschool. Your name will be put on an interest list for enrollment.
Preschool class enjoyed a fizzy green egg experiment today as part of activities celebrating Dr. Seuss and Read Across America week.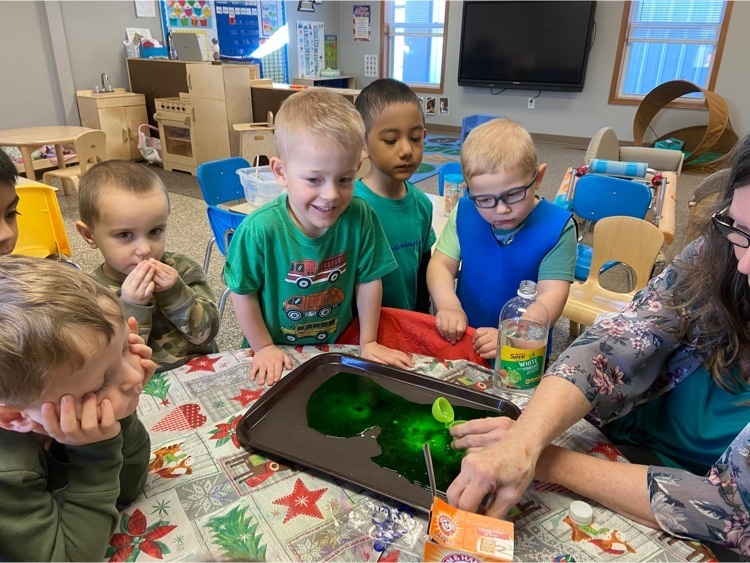 Preschoolers did patterning with colored goldfish for Dr.Seuss activity and book "One fish, two fish, red fish, blue fish."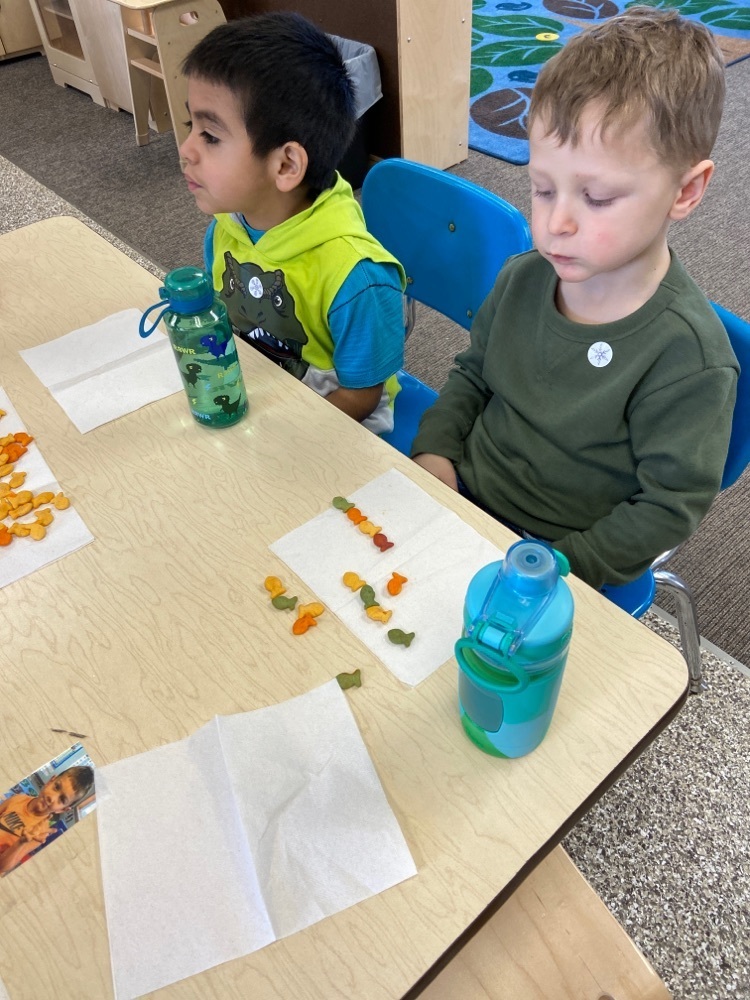 Nurse Jeri talked to the Pre-K class today about healthy foods, germs and taking care of our teeth. Thank you to Kelli Hoover for providing new toothbrushes for all the preschool children enrolled at Linn.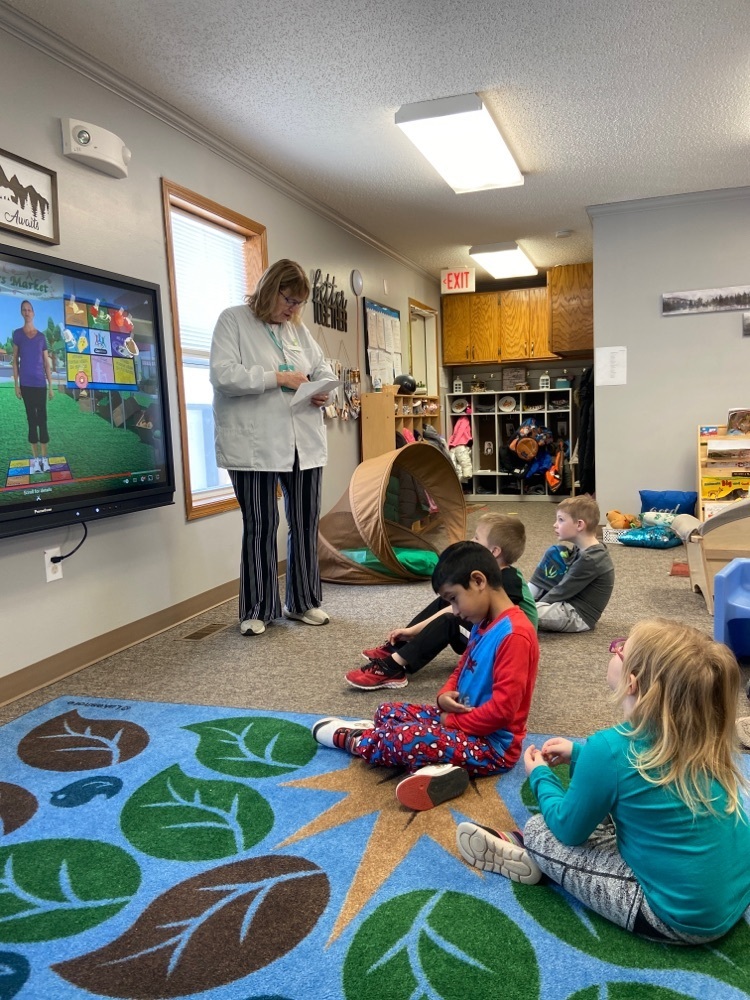 The preschool morning class was visited by Nurse Jeri for a presentation on eating healthy. They watched a video, was introduced to the food pyramid and hands on activities.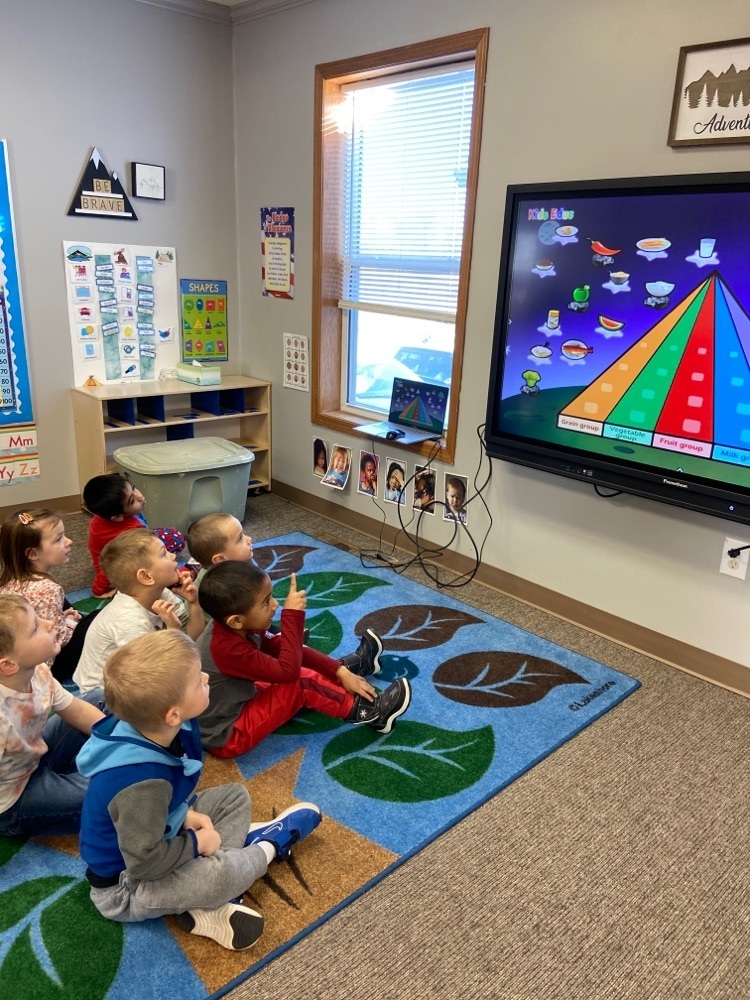 Pre-k practicing number recognition by playing number bingo.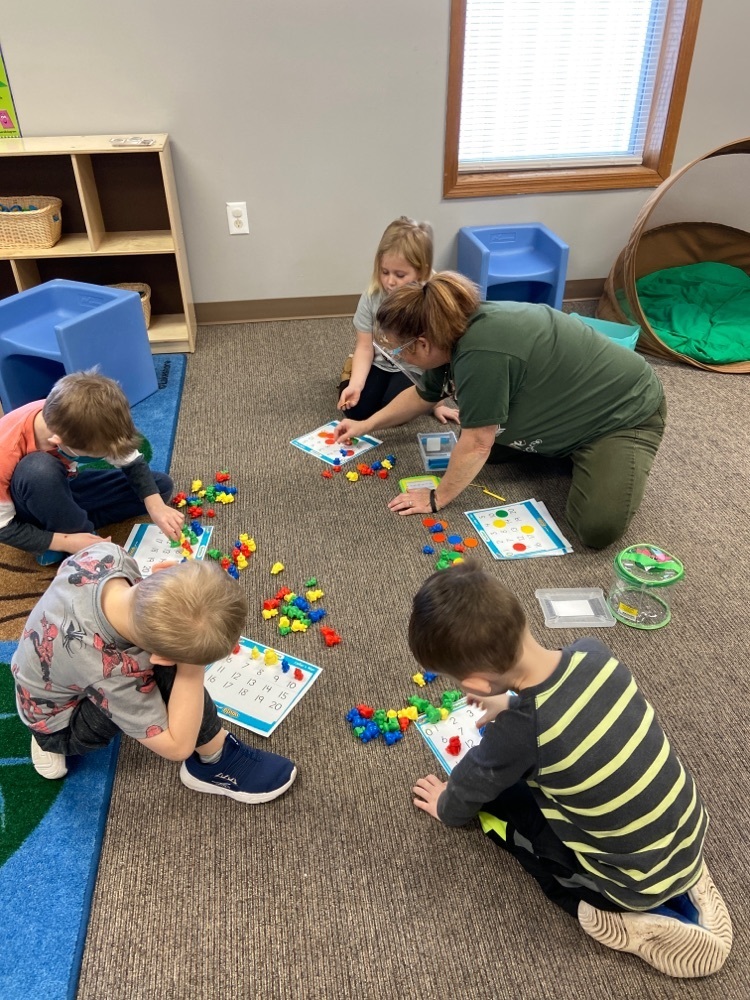 The children in the preschool program are studying ice and snow. They enjoyed playing in the snow this morning. We put water in a cup and put in freezer to see what will happen.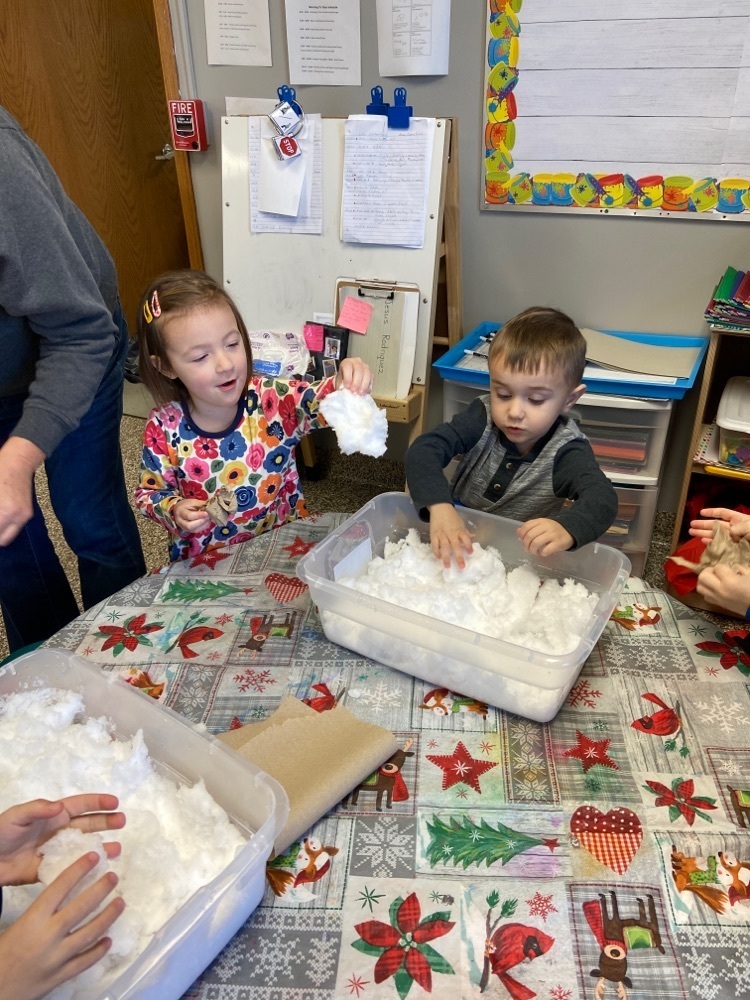 Pre-k made applesauce cinnamon Christmas ornaments with the Intro. to Human Development class.
Preschool class enjoyed making ornaments with the high school FACS class.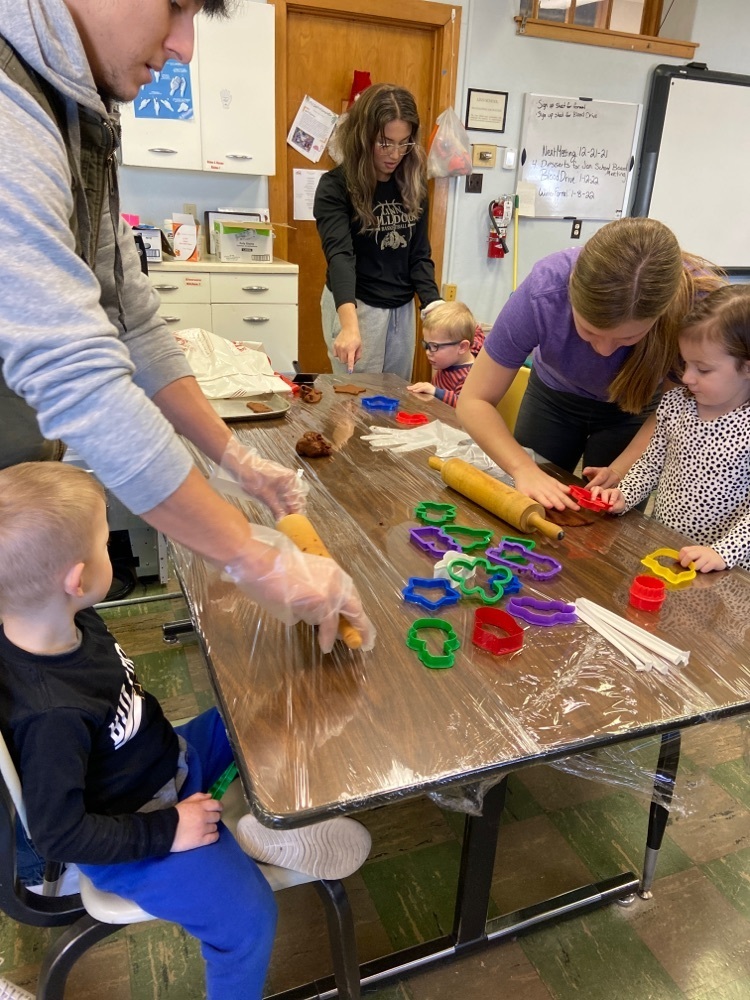 Pre-k class went on a gingerbread man hunt and decorated cookies when they came back to the classroom.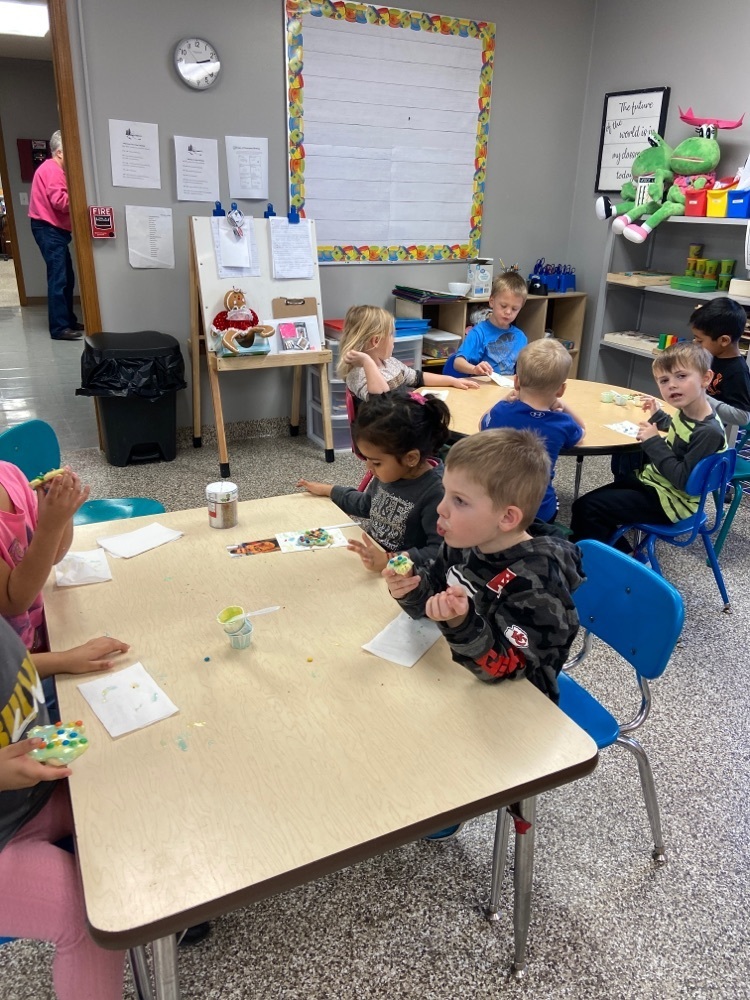 Preschool children went on a gingerbread girl hunt and decorated sugar cookies to finish our gingerbread theme. The students listened to 10 different versions of the gingerbread man books. We compared and contrasted the books.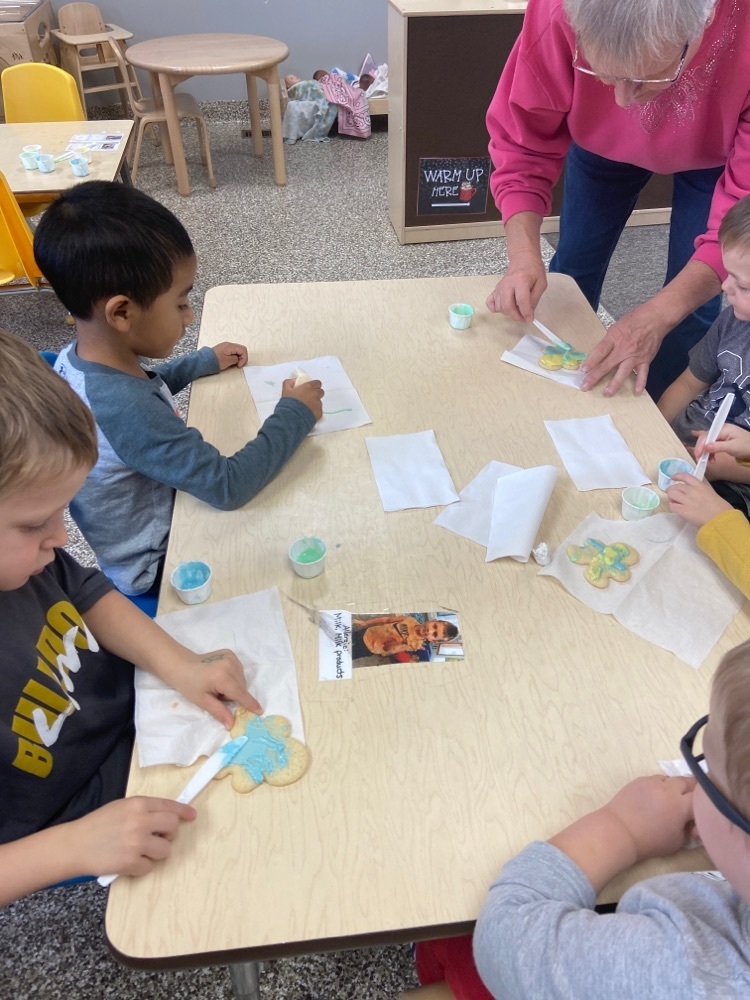 The Linn pre-k class decorated pumpkins donated by Terra Winter family! Thank you so much! The children had so much fun.