Congratulations to the Hanover Girls Basketball team on their state tournament birth! They will play Sharon Springs-Wallace Co. on Wednesday at 2 PM at Barton Community College. Consequently, there will be NO SCHOOL in Hanover on Wednesday, March 8th, so students and families can travel to support our team!

There will be a preschool informational meeting in Hanover for all 3 and 4 year old preschool students for the 2023-2024 school year on March 23 at 6 PM at Hanover's public school.

Boys basketball game for tonight, February 24 has been cancelled. Kansas School of the Deaf and Blind forfeited the game. Our boys will play next Friday in Axtell. Time tbd.

Now Hiring Custodians, Cooks, Bus Drivers, Preschool Van Drivers and Teacher Aides USD 223 is looking to fill custodial positions For both Linn and Hanover Public Schools. These positions begin immediately. Individuals must be 18 years old and hold a valid driver's license. ​We are also looking to fill cook positions for Hanover Public Schools. Individuals must be 18 years old . This position starts for the 2023-2024 school year, however, training is required before school starts. ​​Linn Public Schools are also seeking a Spanish speaking teacher aide for immediate hire. Individuals must be 18 years of age. ​​All applicants must be a U.S. citizen or eligible for employment. Please contact USD 223 at 785-763-4231 or email
tmueller@usd223.org
.​

There will be a preschool informational/pre-enrollment meeting for Linn 3 and 4 year old students for the 2023-2024 school year on March 22nd at 6 PM in the Linn preschool classroom which is located behind the main building. All interested families should attend.

Good evening, With the forecast of severe weather for tonight and tomorrow morning we have decided to cancel school tomorrow Thursday, February 16 and all extracurricular activities. Thank you


USD 223 would like to thank King Road Show Pigs for their pork donation to Linn Public School!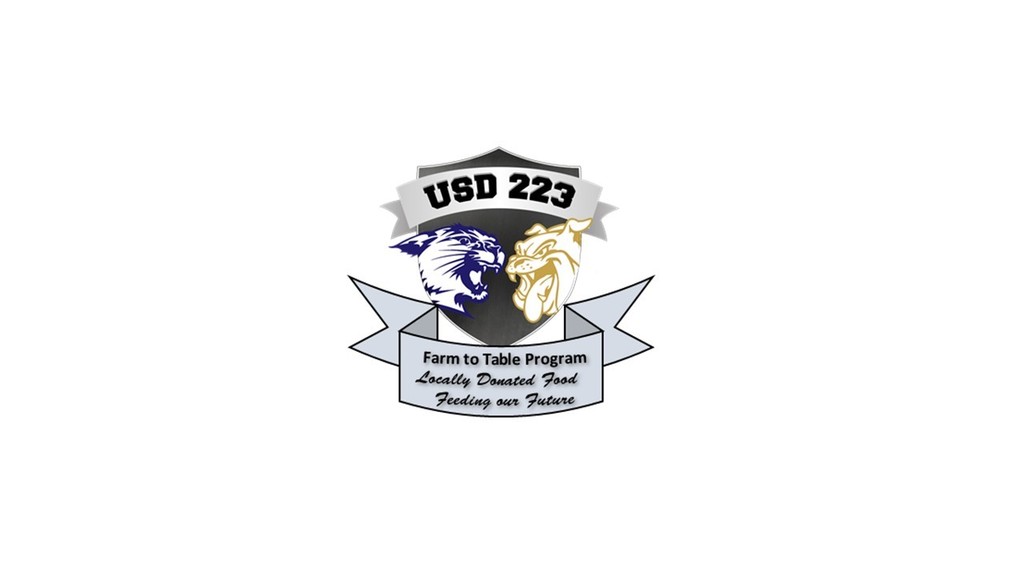 Good morning, I will be doing the vision and hearing screenings on the 7th and 10th graders which is required by the state of Kansas in the next 2-3 weeks. I have completed the kindergarteners, 1st, 2nd, 3rd and 5th graders in both schools so now will be focusing on the older kids. If your child has had a recent eye doctor appointment please let me know - if they wear glasses or contacts they will be checked with them in or on. I will be sending out emails to the parents as well. The screening takes about 7 minutes for both of the tests.

Good morning, The start of school will be delayed two hours this morning due to inclement weather. Start time will be at 10:15 AM. Thank you and have a good day!

Susan "Sue" K. Hagedorn, 69, of Hanover, KS, passed away January 7, 2023 at Bryan West in Lincoln, NE. Sue began her career with USD 223 as a substitute teacher in 1984.  She then worked full time as a Teacher's Aide from 1985 to 1987 and continued to substitute until 1993 when she became certified as a teacher.  Sue taught one year as a "Home School" teacher and then co-taught 5/6th grade for a year before becoming the Chapter 1 teacher for the 1994-95 school year. This was a position Sue held for 18 years until 2011-2012 school year when she took the position as school counselor. She remained school counselor for 12 years.  During her 37 years at Hanover School Sue had many other duties and responsibilities including: class sponsor, pep and cheer coach, assistant volleyball coach, summer school for 23 years, after school programs, leadership team committee, National Honor Society chairperson, curriculum duties, scorebook official and instructional coach. Sue was a lifelong learner and had a number of different degrees.  Over the years, faculty and staff within the district have developed close relationships with Sue. A funeral service will be held at 10:30 a.m., Friday, January 13, at the Immanuel Lutheran (Hermansberg) Church, north-east of Bremen.  USD 223 schools will not be in session on January 13th so students, faculty and staff may attend Sue's funeral.
Desafortunadamente, esta es la época del año en la que normalmente vemos un número creciente de resfriados y virus de la gripe. Estamos viendo más de esto probablemente debido a que no pudimos desarrollar nuestra inmunidad en los últimos años. Si su hijo tiene fiebre de 100.4 o más, si está tosiendo, si le falta el aire, tiene dolores de cabeza, dolores corporales, vómitos o diarrea, debe quedarse en casa hasta que no tenga síntomas sin ningún medicamento durante 24 horas. Si tiene alguna pregunta, envíeme un correo electrónico a
jtegtmeier@usd223.org
.
Unfortunately, this is the time of the year that we normally see increasing numbers of colds and flu bugs. We are seeing more of this probably due to not being able to build up our immunity the past several years. If your child is running a fever of 100.4 or higher, if they are coughing, if they are short of breath, having headaches, body aches, vomiting or diarrhea they need to stay home until they are symptom free without any medication for 24 hours. If you have any questions, please email me at
jtegtmeier@usd223.org
.

USD 223- Barnes Hanover Linn received 7 awards USD 223 received 7 awards from KSDE for excellence in education! Congratulations to our students, families, teachers, all staff and administration for their commitment to excellence. USD 223 earned Gold stars for our graduation rate and social-emotional growth programs, a Silver star for postsecondary effectiveness, Bronze stars in kindergarten readiness and Individual plans of study, a Copper star for academically preparing our students for graduation and we earned the State of Kansas Commissioner's Award for 2022! It is rewarding to see students', teachers', staff and families hard work and dedication to excellence pay such tremendous dividends! Congratulations USD 223 Barnes Hanover and Linn! Keep up the great work!

Governor Laura Kelly proclaimed, Wednesday, October 19th as School Transportation Appreciation Day in Kansas. USD 223 would like to thank our bus drivers, van drivers and Transportation Director Tim Mueller for all their hard work and careful service in order to transport our students safely to and from their destination! Thank you!

USD 223 Community, We still are in need of a Custodian in Linn, a Cook in Hanover, and Activity Drivers. If you or someone you know is interested please call Tim Mueller at 785-747-6956.

We are currently experiencing phone outages at Linn and Hanover Schools. If you need to reach the schools please call the District Office in Barnes at 785-763-4231 You will then be transferred to the school you are trying to reach.

Now Hiring Custodians and Cook USD 223 is looking to fill two custodian positions and a cook's position for Hanover Public Schools. Individuals must be 18 years old and hold a valid driver's license. This position starts immediately. Applications can be found on the USD 223 website at
https://www.usd223.org/page/employment-opportunities
. Interviews and background checks will be scheduled promptly. Competitive wages and benefit packages are available. For Questions please contact Tim Mueller at (c) 785-747-6956 or email
tmueller@usd223.org
.

Dear parents and students, I hope you are enjoying the summer break in good health and spirits. I want to take a moment once again to share the 2022-2023 school calendar (
https://5il.co/15c7n
) on the district website and to let you know that we will be doing enrollment online this year. Online enrollment should be a convenient improvement to spending a day at the school. Later in July, we will share instructions and a link for each family to enroll. We are working diligently to streamline this process and make it as simple and convenient as possible.  Once you complete the online enrollment you will be able to simply stop by the school office to pay fees during the first week of August.       Also, just as importantly congress did not extend free lunch waivers for all students this year. Families should expect to complete the free/reduced lunch application for their children again this year after two years free to all, due to COVID.  The application will need to be completed by each family and will be available during fee payment.  I hope you enjoy the rest of your summer and look forward to welcoming everyone back in August.  Lee Schmidt Superintendent Barnes-Hanover-Linn