Come celebrate these four ladies next Tuesday, October 11th for our last home match and Senior night!! We will be playing D West for the number one seed going into our TVL tournament on October 15th! We will also be doing an event called Serve A Senior! These four ladies will lay on the court and anyone will have a chance to serve at them! If you hit one then you get a 2 liter of pop! Each try is worth $1!!! This will go towards banners to hang in the gym for Substate October 28th at home!!! Can't wait to see you all there!!!!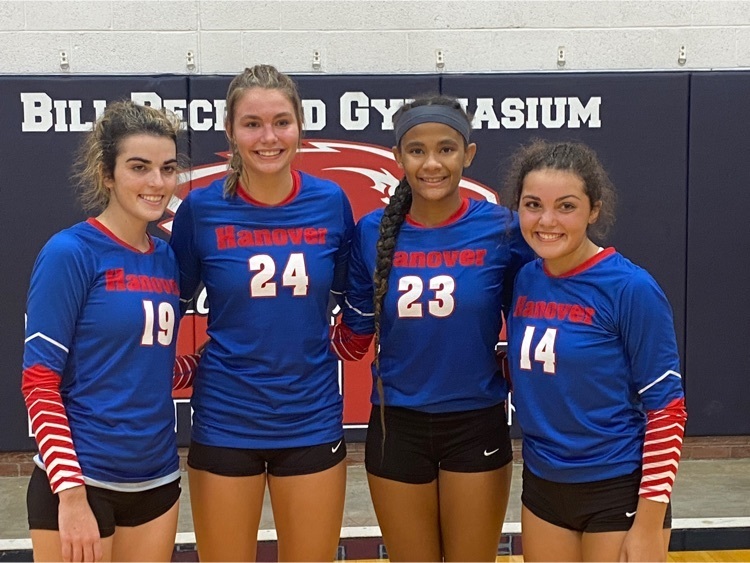 Good luck to our JH Football and Volleyball teams as they take on Clifton Clyde tonight starting at 5:00 with A team volleyball, followed by B team. The football game will start at 6:30. Good luck!
Look WHOOO's Been Busy in Art! (4)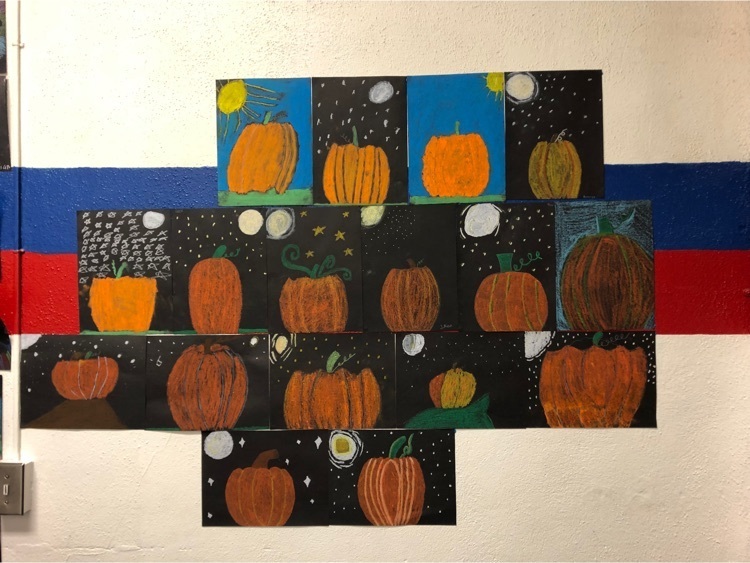 Look WHOOO's Been Busy in Art! (3)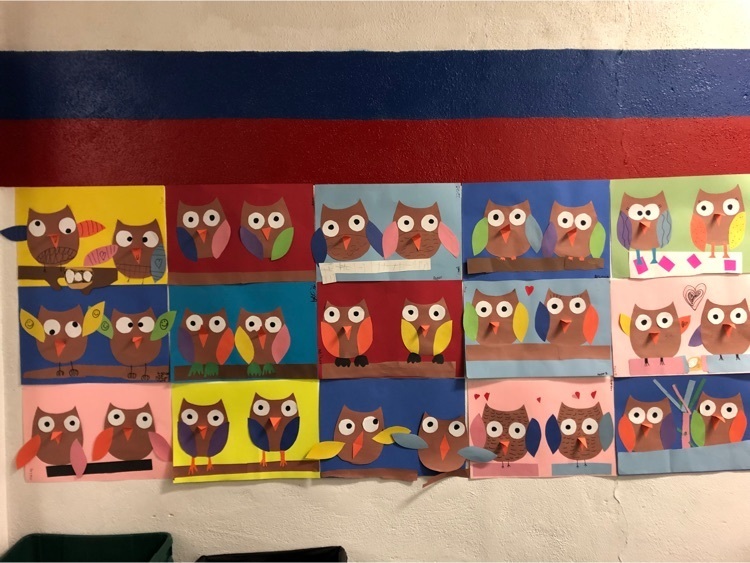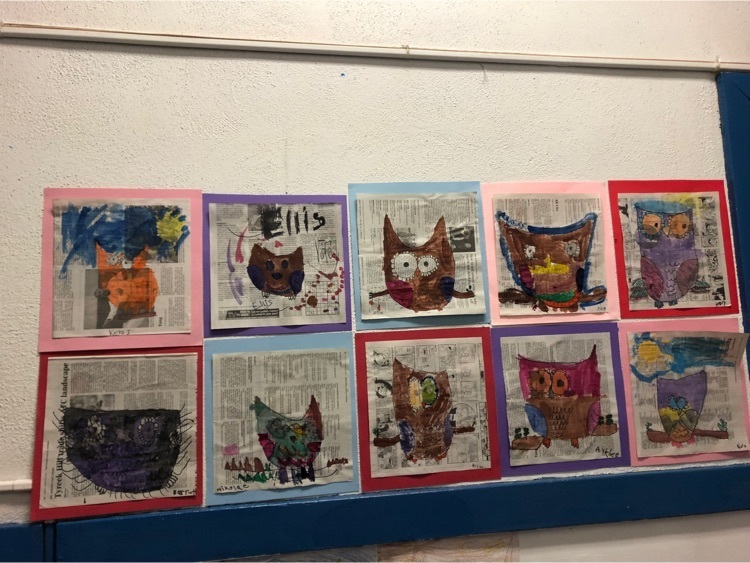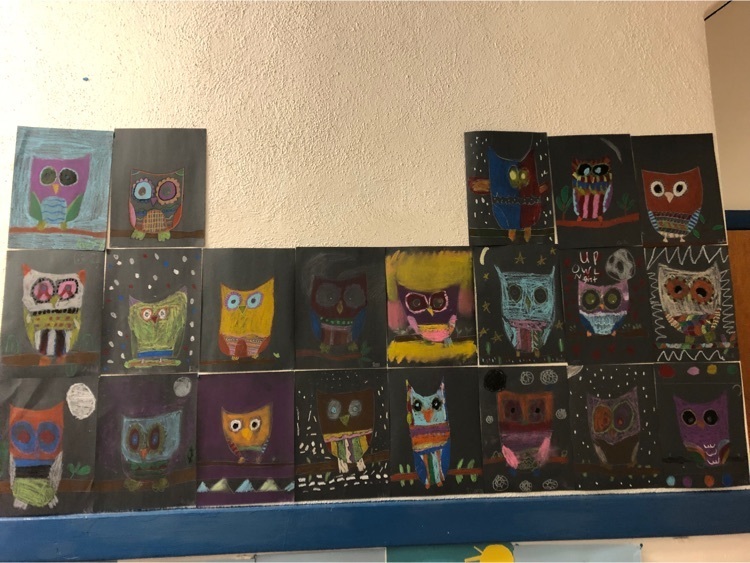 Look WHOOO's Been Busy in Art! (2)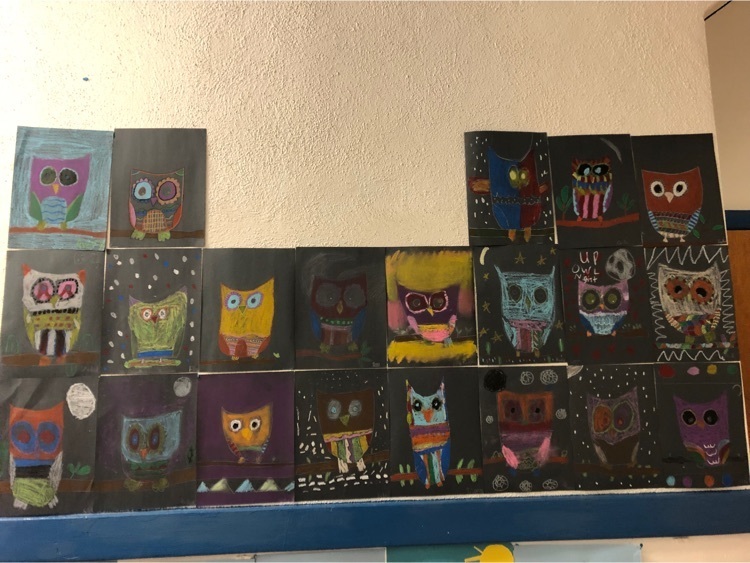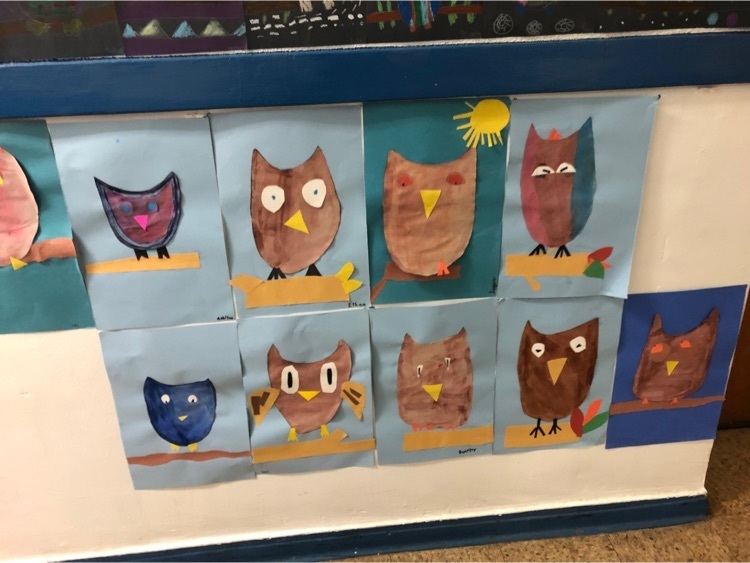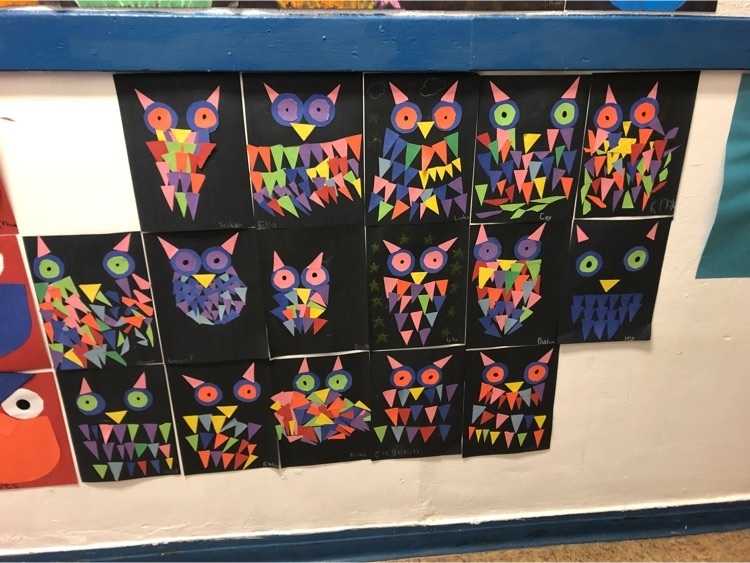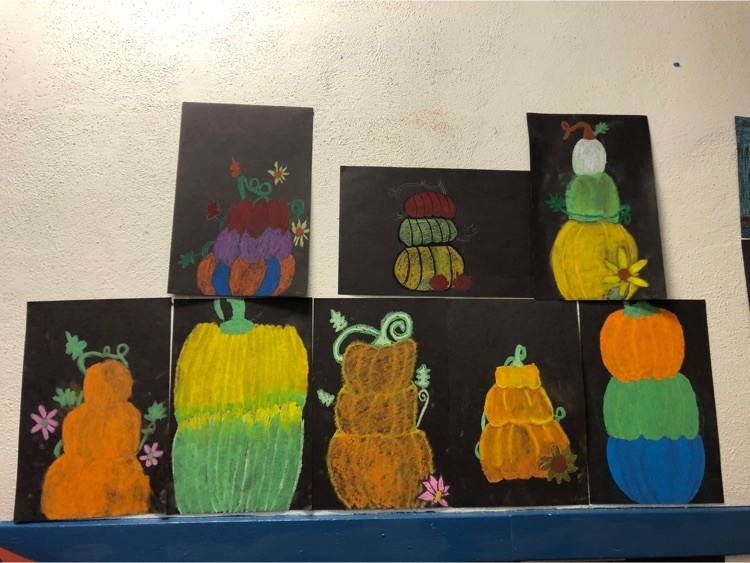 Look WHOOO's Been Busy in Art! We have been extremely busy creating OWLS! Vintage Trucks carrying pumpkins, Step-by-step drawing owls, Geometric Construction Paper Owls, Tiered Pumpkins with Chalk Pastels, Triangle Owls, Step-by-step Oil Pastel Owls, Watercolor Owls, Using oil pastels to create Owls during the Day and Night, Newspaper Owls, Pop Can Pop Art, and Oil Pastel pumpkins during the day and night!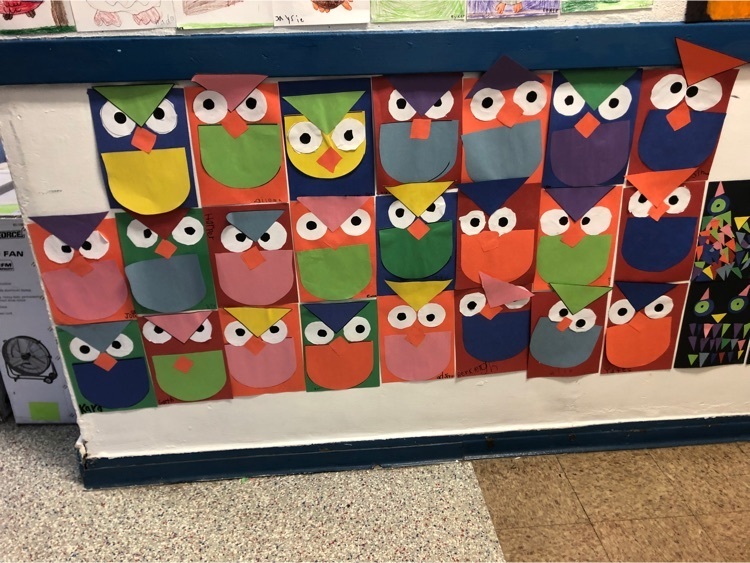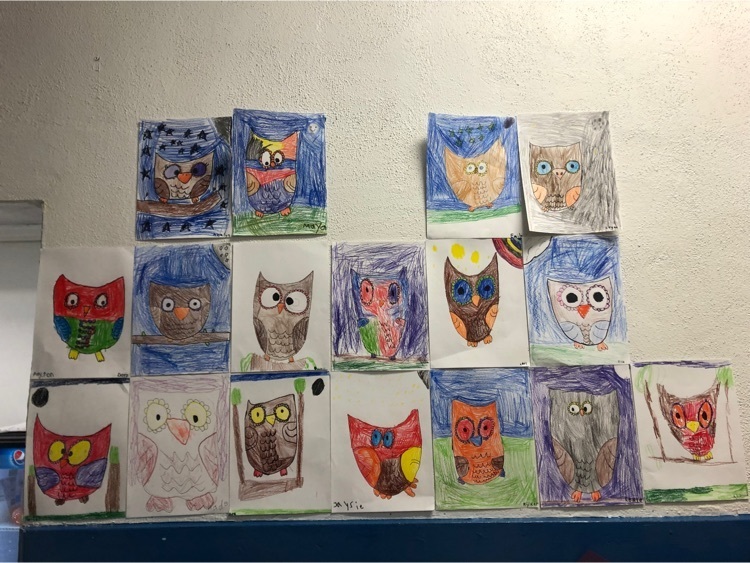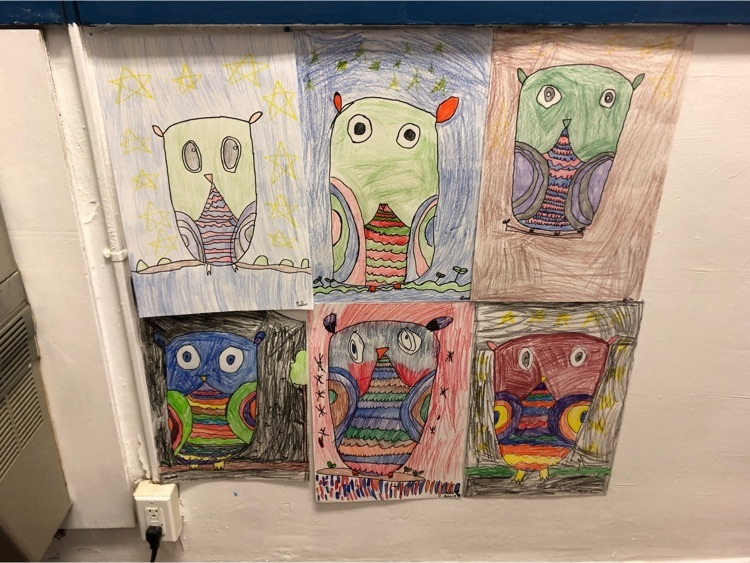 Kindergarten is trying out their homemade applesauce.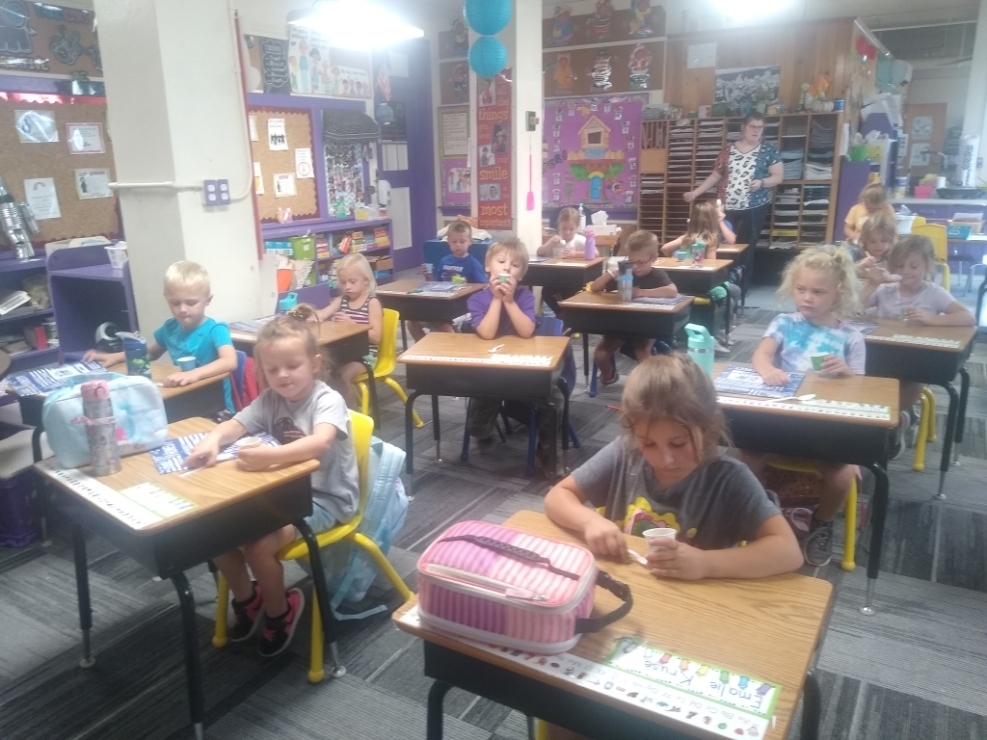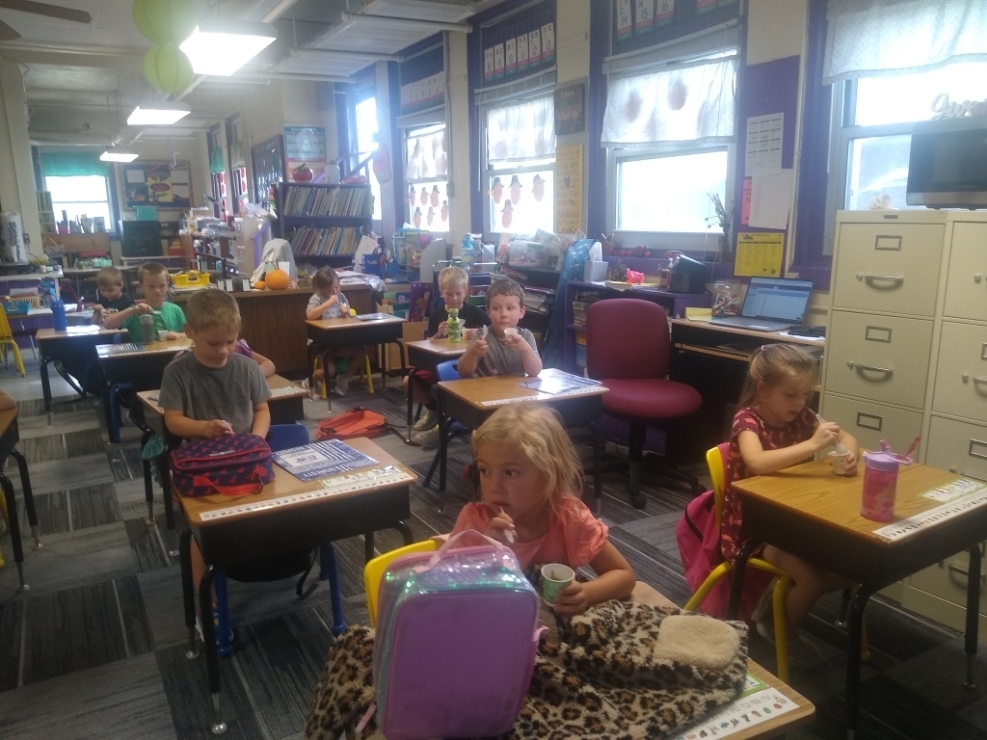 We are currently experiencing phone outages at Linn and Hanover Schools. If you need to reach the schools please call the District Office in Barnes at 785-763-4231 You will then be transferred to the school you are trying to reach.
Last reminder we are offering the Influenza and COVID vaccine at Hanover this Friday October the 7th - if you want the Influenza or the COVID booster or both you have to go to the links below and fill both of them out so we have the documentation prior to the clinic. So again you have to fill out BOTH forms if you want both the Influenza and the COVID booster. If you have any questions please let me know. Thanks!!!!!!! Flu forms: English-
https://www.nightingalenotes.com/cf/bntzzuykpvrzi
COVID Forms: English-
https://www.nightingalenotes.com/cf/bntbwoxczkpax
Please email me if you have any questions
jtegtmeier@usd223.org
Just a reminder that Konza Prarie Dental will be here this Thursday, they will perform dental screenings on the kids, I had sent home a form with your child/children and if you want Fluoride treatments you needed to sign the form and send it back. The kids will be screened unless you sent the form back with a NO on it. They will look in their mouth and if there is any need for further evaluation or treatment, I will be sending a note via email or mail. We will start in Linn around 8:30, then go to Hanover and then back to Linn for the 4 yr old preschoolers. If you have any questions please email me at
jtegtmeier@usd223.org
.

Good luck to our HS Volleyball team as they travel to Blue Valley for a quad tonight. Here is the schedule for the night: Varsity: 5:00 - Hanover vs Centralia - B court 6:00 - Hanover vs Blue Valley - A court 7:00 - VH vs Hanover - A court JV: 4:00 - BV vs Hanover - C court 5:00 - Hanover vs Centralia - B court 7:00 - Hanover vs VH - A court Go Cats!

Good luck to our JH Volleyball team tonight as they compete in the Hanover Invite. We will have six teams attending: Clifton Clyde, Linn, Luckey, Blue Valley, and Washington County. Our girls will be in the High School starting at 4:00 vs Washington Co. Then we will play Luckey in the High School at 6:00. If we win both games we will play at 8:00 in the High School. If we don't win both we will play at 7:00 either in the High School or St. John's. Good luck!

Good luck to our HS Cross Country and HS Volleyball team as they both compete today. Cross Country travels to Centralia. Volleyball travels to Concordia for a very competitive tournament. Volleyball Pool play will begin at 9:00. Bracket play will start at 2:30. Good luck to all!

Good luck to our HS Football team as they look to ride the momentum from last weeks game tonight at 7:00. This is our Homecoming game, King and Queen will be announced at 6:30. Good luck ! Go Cats!
and still more bobbing.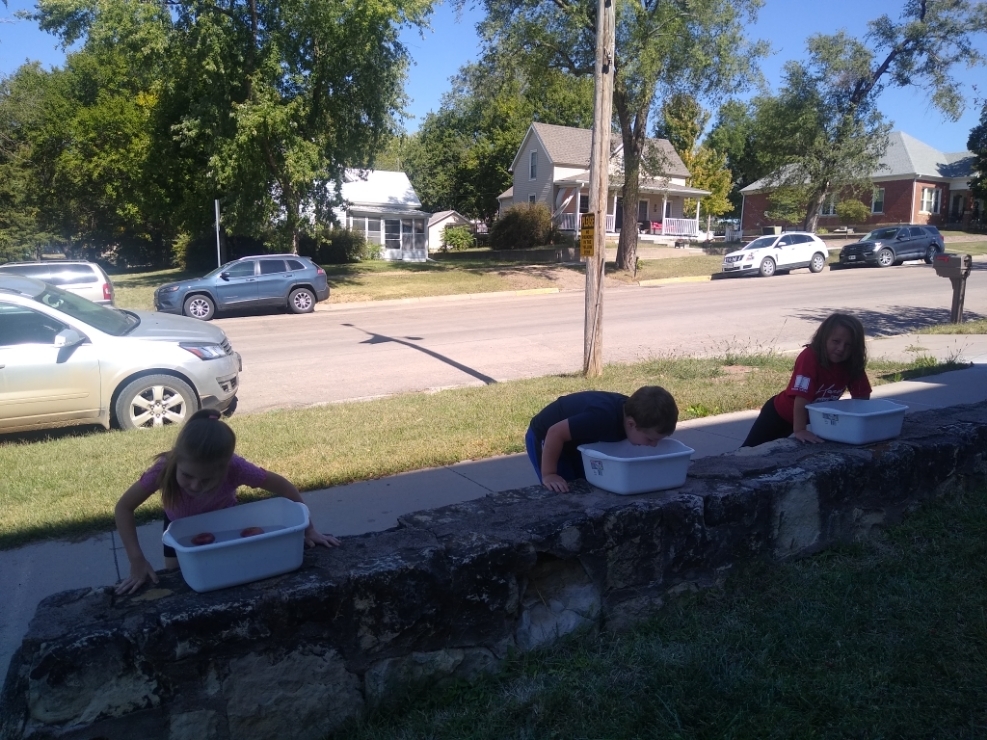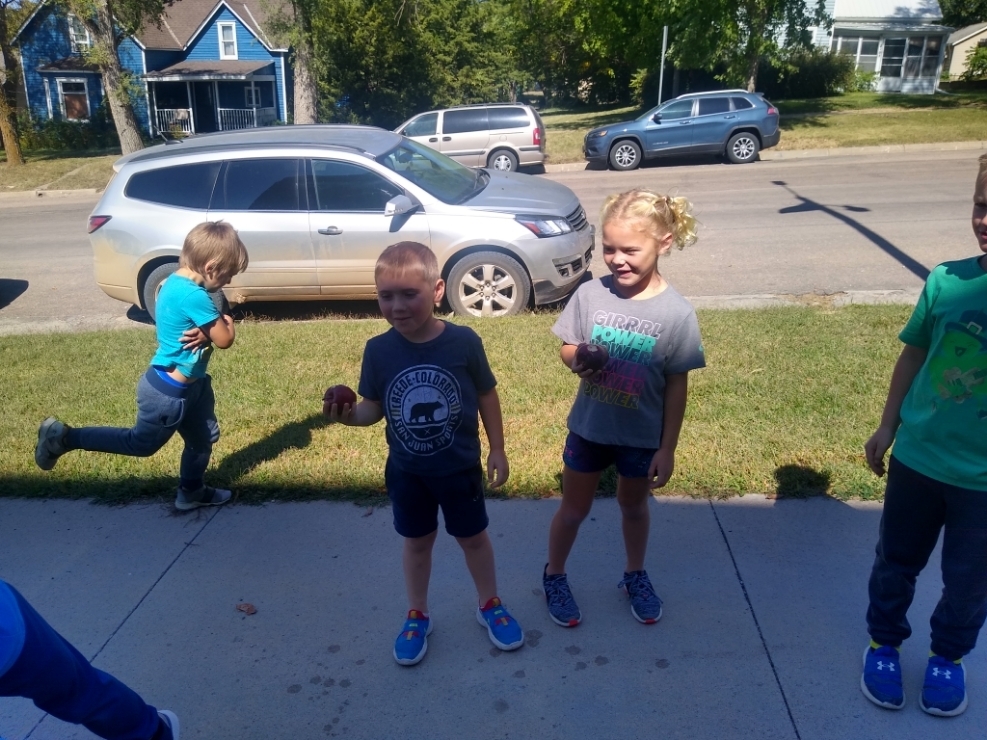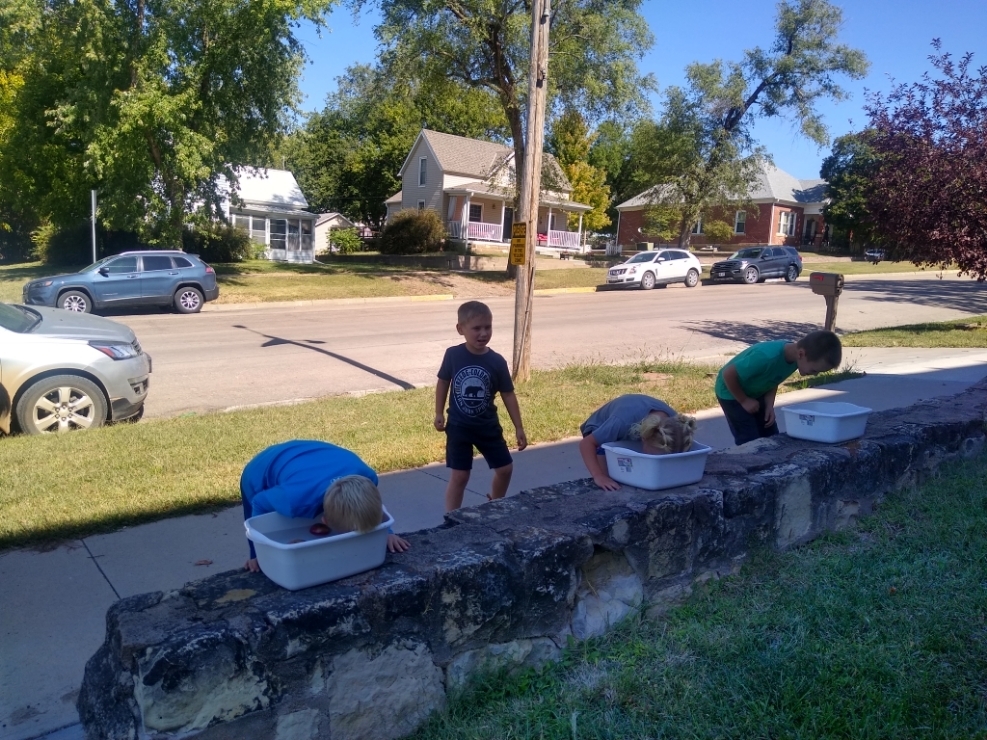 More bobbing.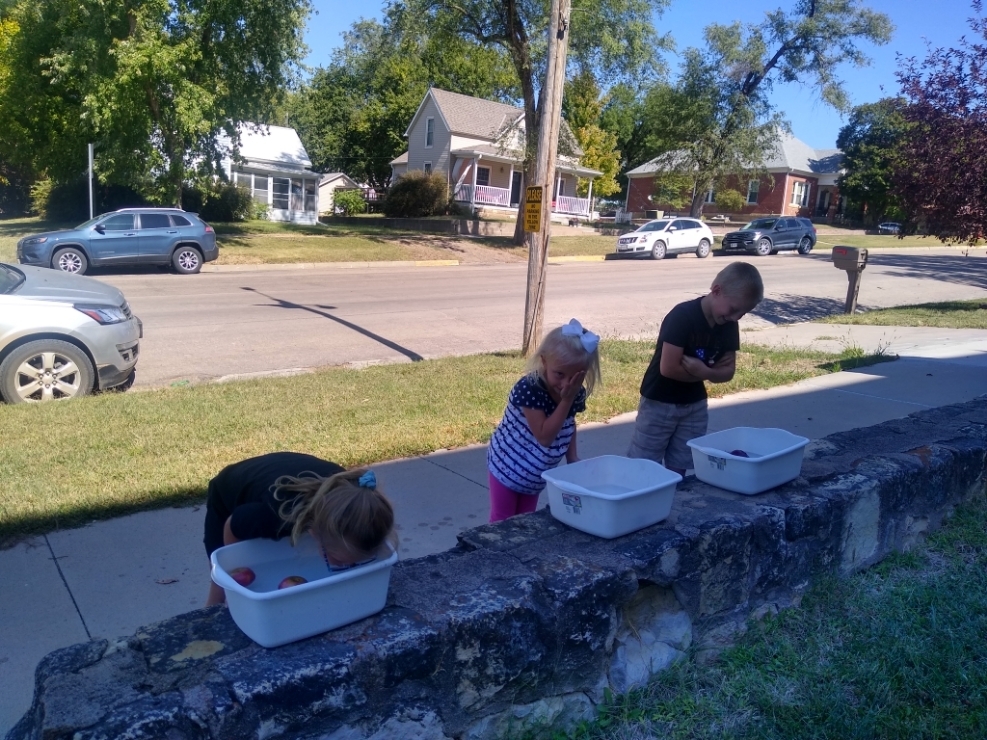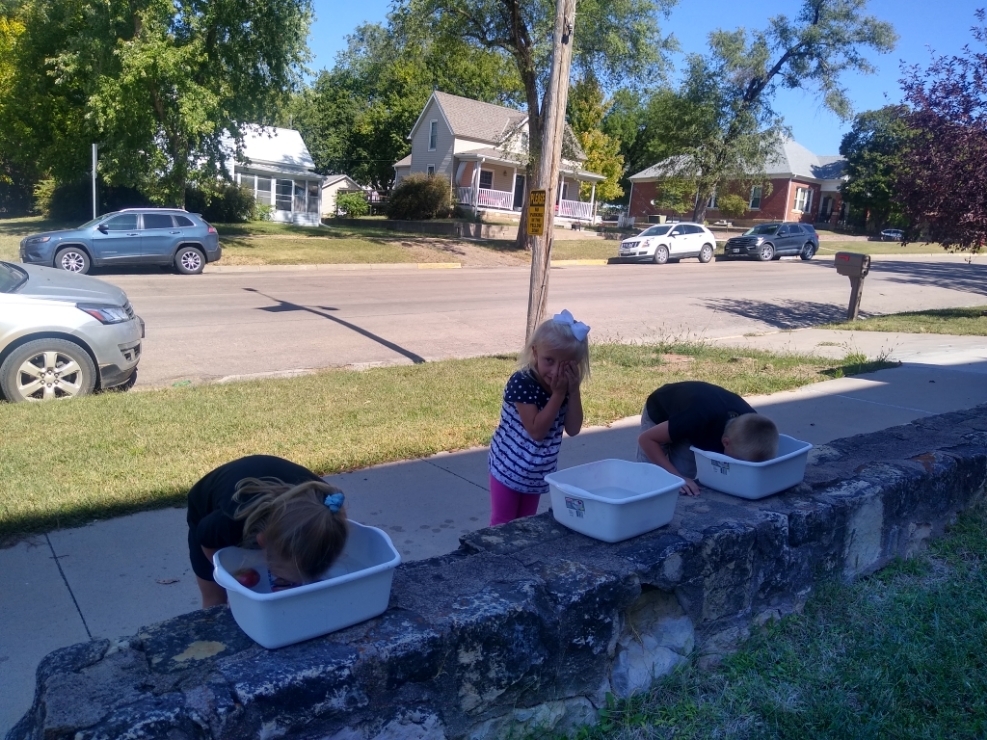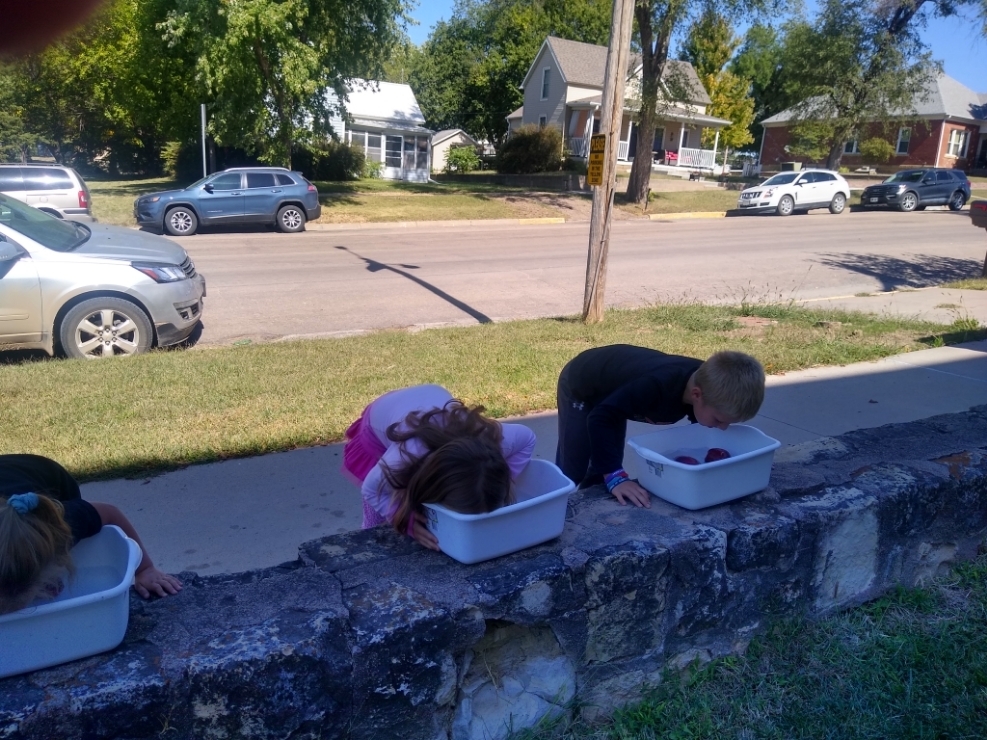 What is an apple unit without bobbing for apples?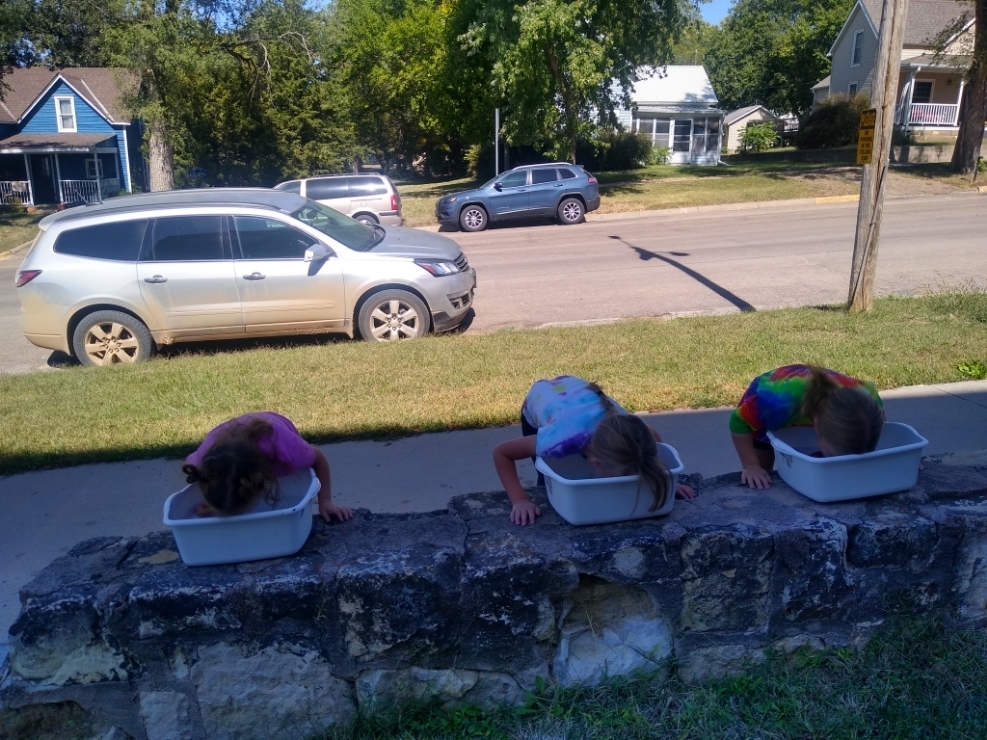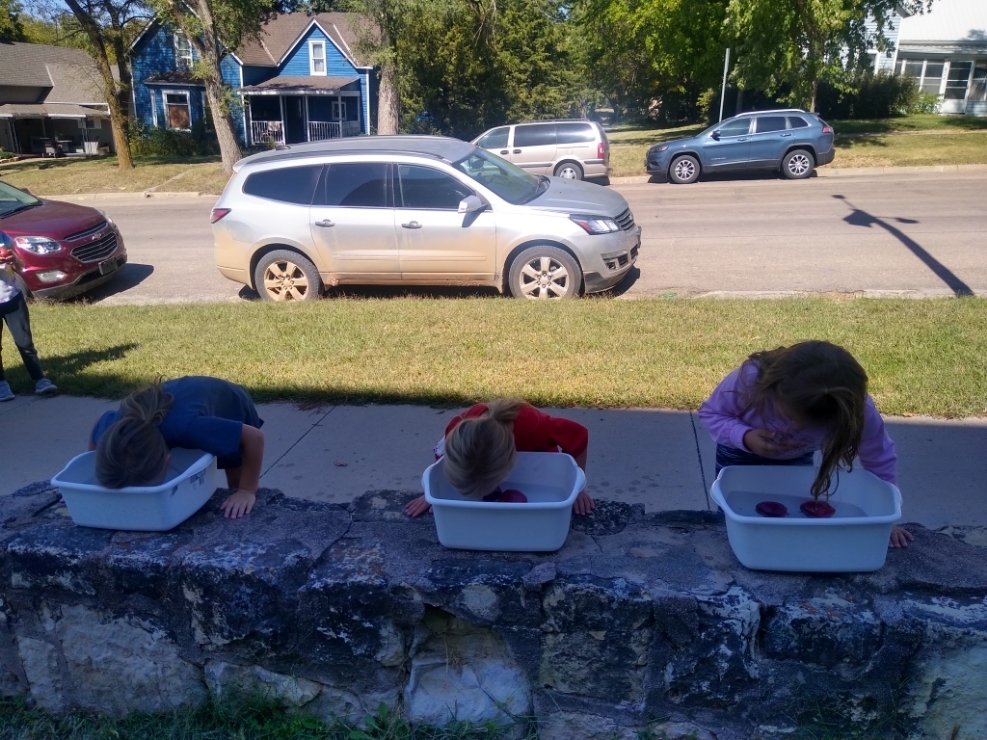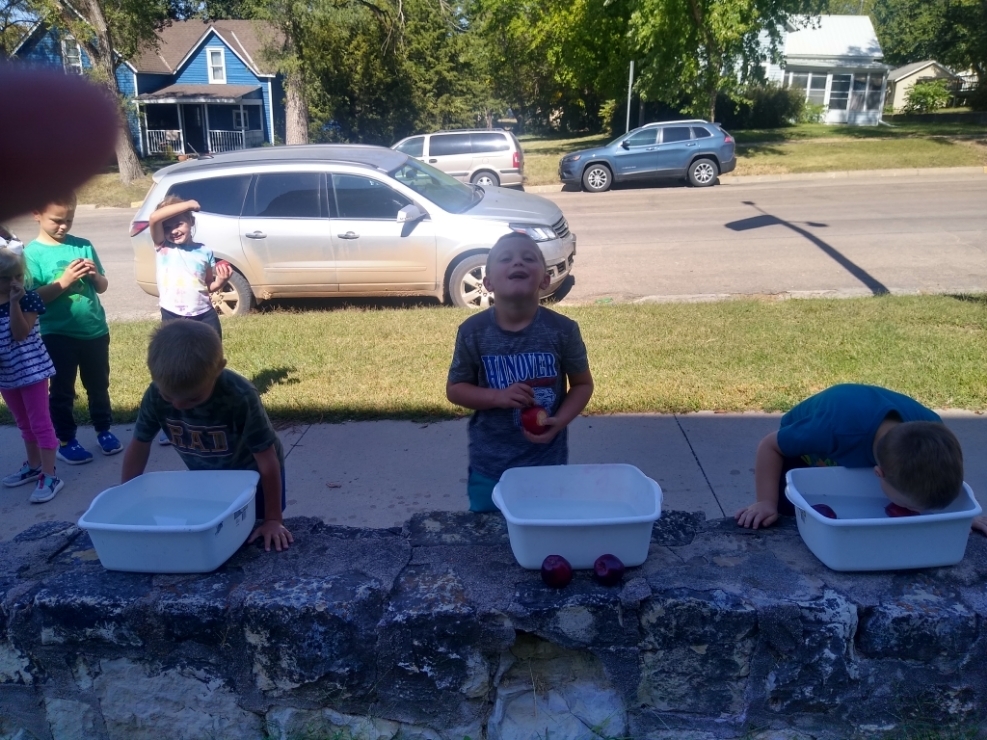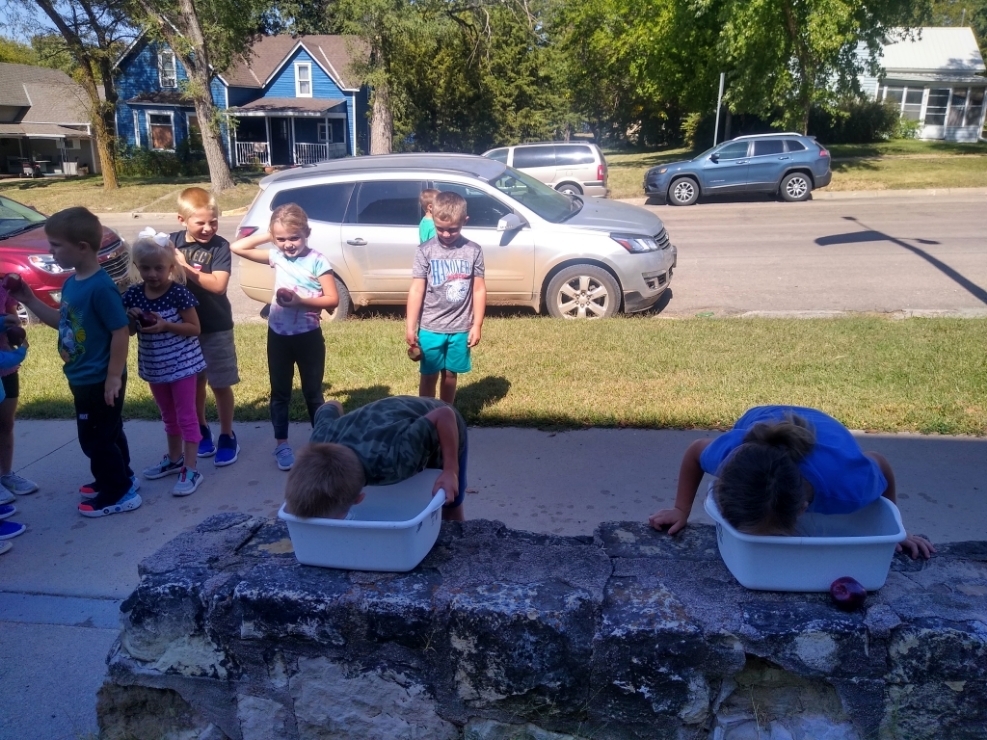 HHS FBLA is doing their annual Little Caesars Fundraising Event. Members need to have orders with money turned in by October 6th.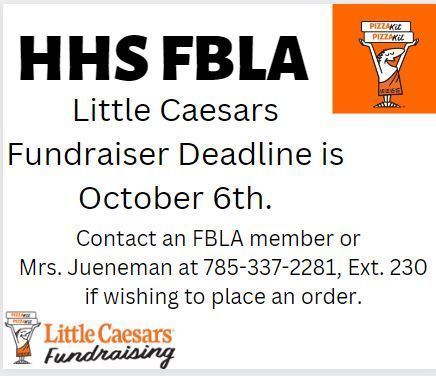 High School Band students please be at the football fiend for the Bonfire tonight by 8pm with your instrument!!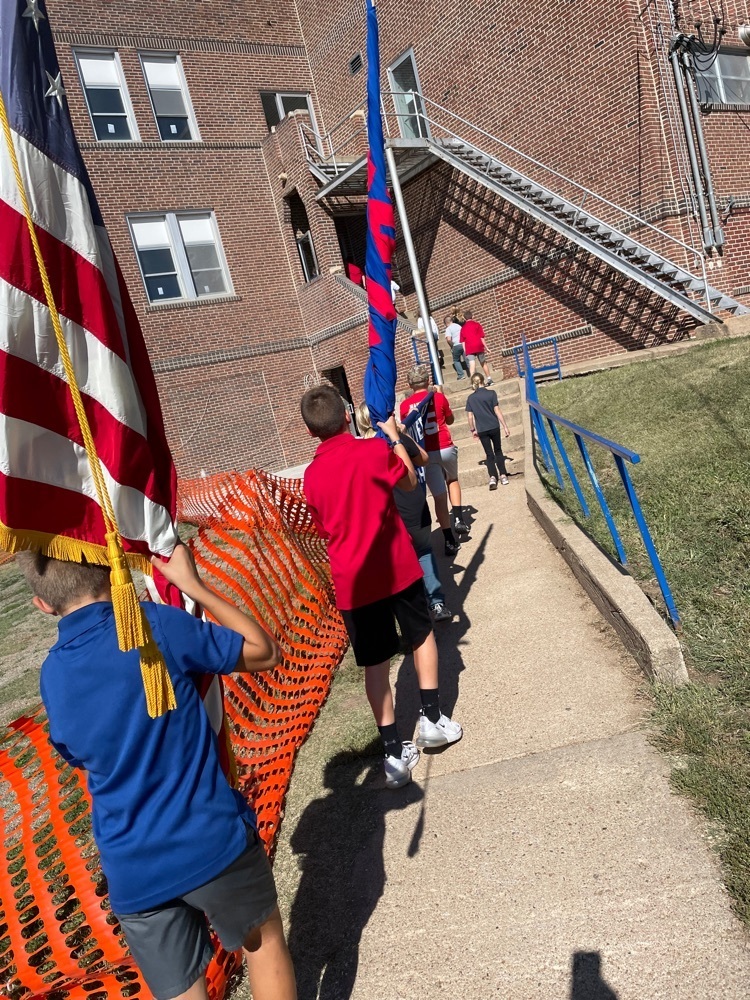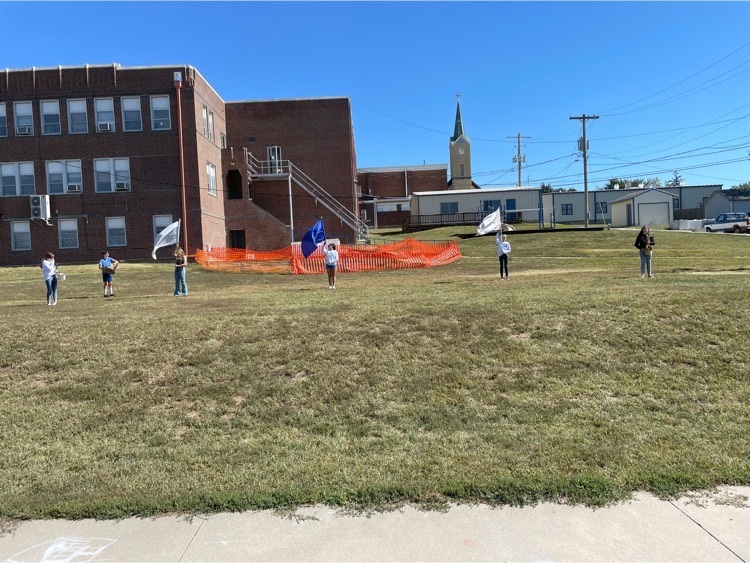 More Duo Pics from today's Spirit Week Dress-up Day!