HHS FBLA Day 5 - we went for brunch and did some shopping and made a stop for cheesecake. Then we went to the first night of Awards ceremony. Unfortunately we left awards without a trophy, but we are looking forward to coming back to Nationals next year more motivated than ever! I'm so very proud of all my kiddos that worked so hard and put in the extra hours and effort to get this far! Your projects did leave an impact on our school and our community, and you all have shown me the very best of yourselves. You all have grown as leaders and public speakers and now have even more confidence to go on to do even greater things this next year!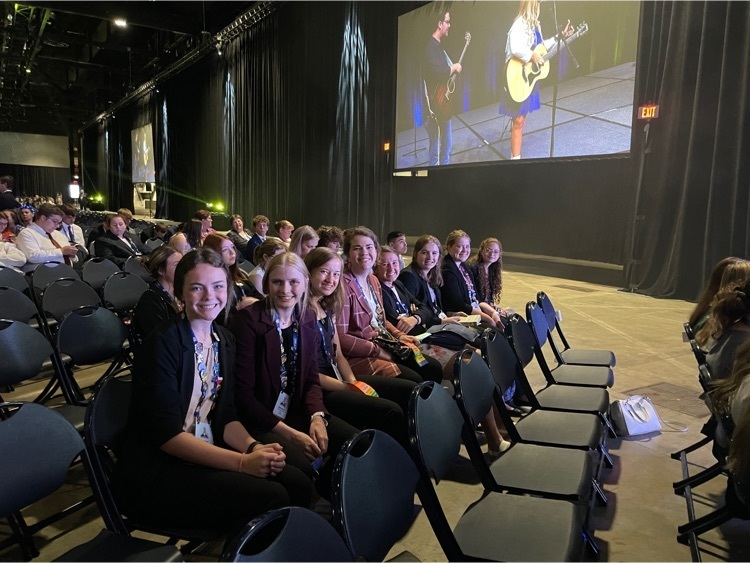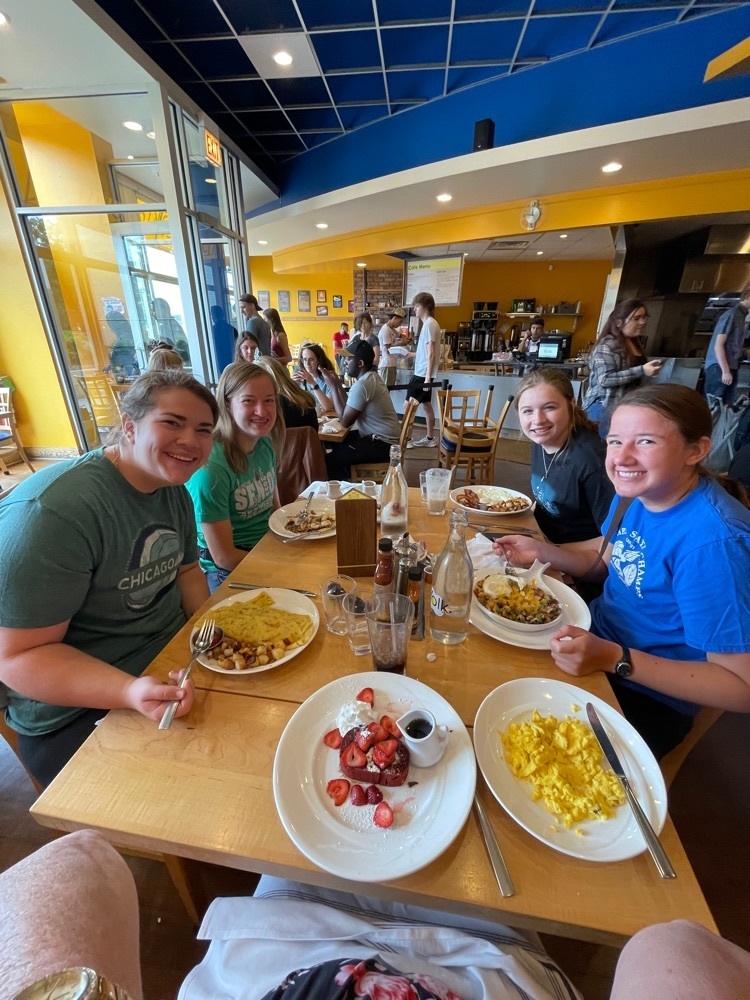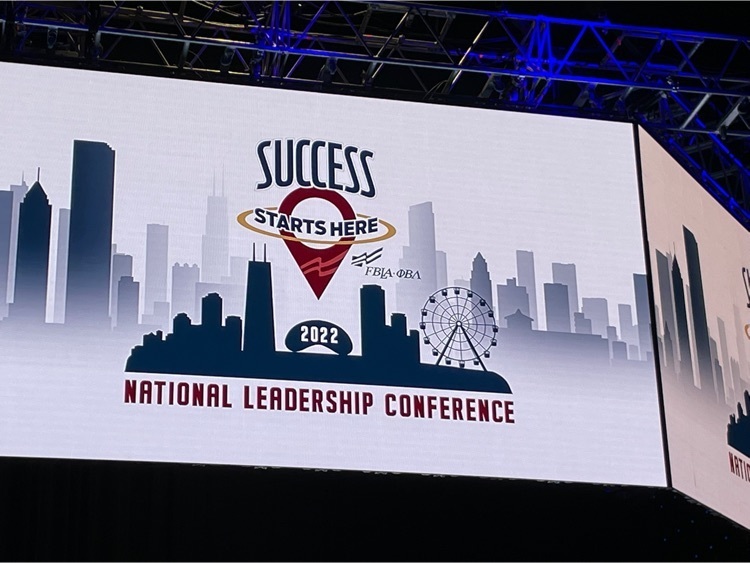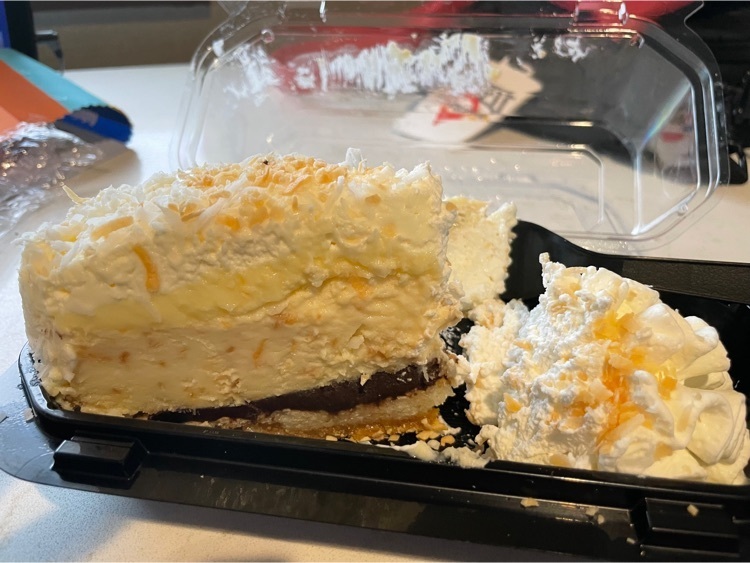 Volleyball Camp was a success! Thanks to all the girls that came out this year!! We had so much fun learning the game of volleyball!!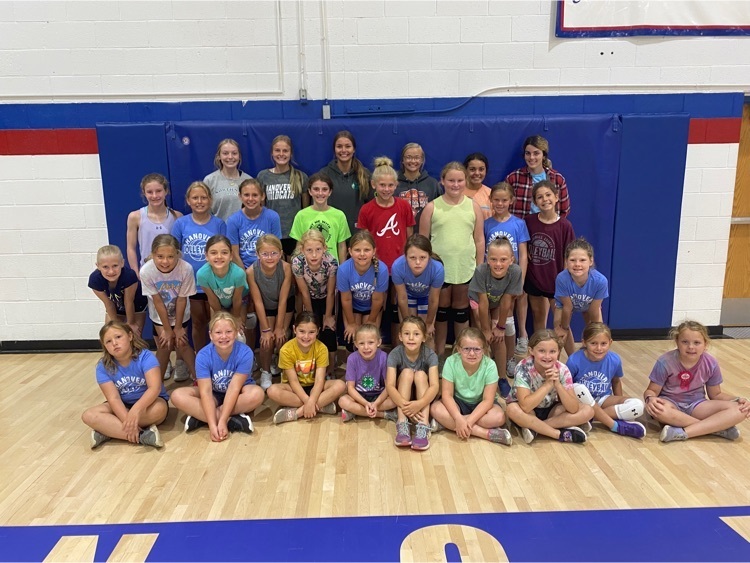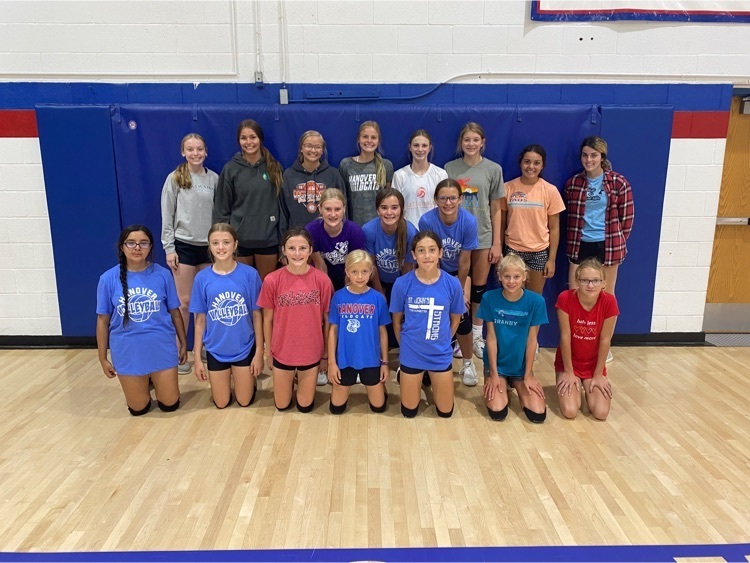 Don't forget about Wildcat Volleyball Camp!!! 2nd through 5th grade 8-9 and 6th through 8th grade 9-10!!!! Can't wait to see you all Monday!!!

Congratulations to Emmitt Jueneman as his team won the KBCA All Star game played at Kansas Wesleyan.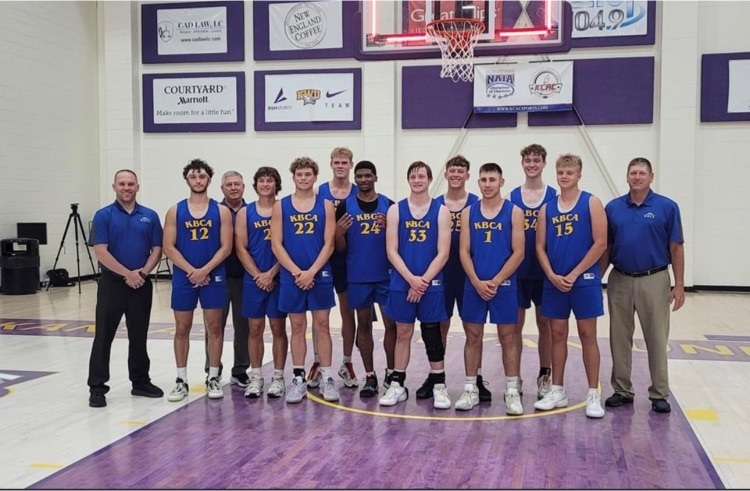 Dear parents and students, I hope you are enjoying the summer break in good health and spirits. I want to take a moment once again to share the 2022-2023 school calendar (
https://5il.co/15c7n
) on the district website and to let you know that we will be doing enrollment online this year. Online enrollment should be a convenient improvement to spending a day at the school. Later in July, we will share instructions and a link for each family to enroll. We are working diligently to streamline this process and make it as simple and convenient as possible.  Once you complete the online enrollment you will be able to simply stop by the school office to pay fees during the first week of August.       Also, just as importantly congress did not extend free lunch waivers for all students this year. Families should expect to complete the free/reduced lunch application for their children again this year after two years free to all, due to COVID.  The application will need to be completed by each family and will be available during fee payment.  I hope you enjoy the rest of your summer and look forward to welcoming everyone back in August.  Lee Schmidt Superintendent Barnes-Hanover-Linn

Good luck to Philip Doebele as he participates in the 8 Man All Star game today!


Congratulations to the Hanover girls 2022 State Champion track team!! Way to go ladies!! Also, congratulations to the boys on their 7th place finish with just two competitors!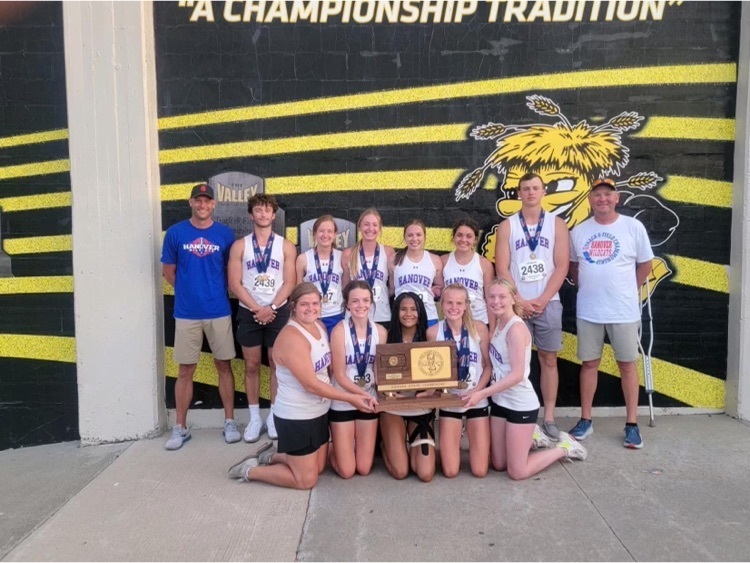 Good luck to our state track participants! (Alli Jueneman is in the front seat not pictured)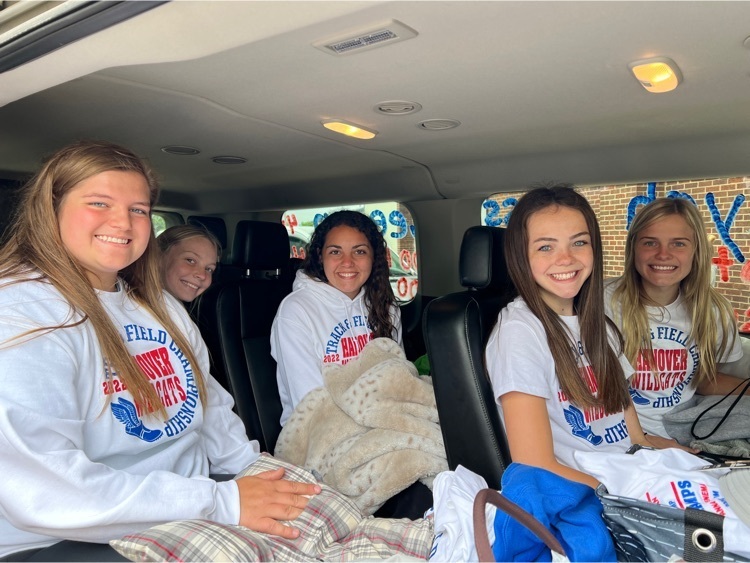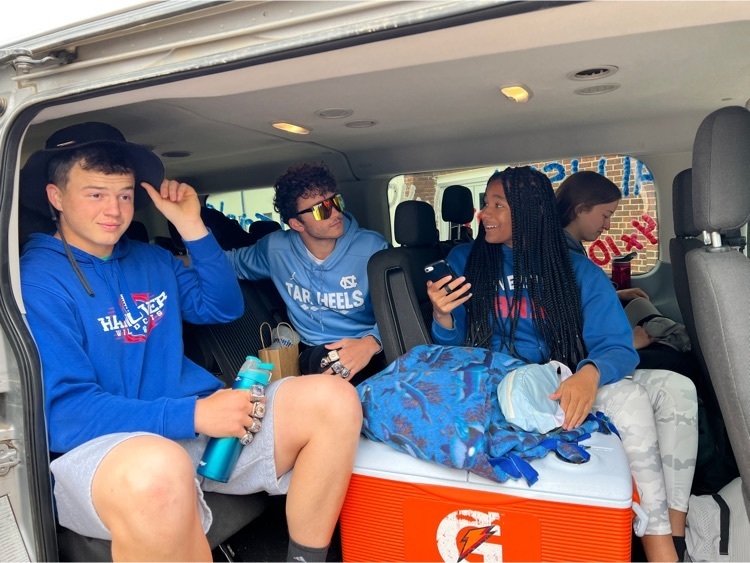 Mark Your Calendars: June 13th, 2022, Hanover FBLA Pizza Hut Fundraiser at our local Marysville Pizza Hut. A percentage of all proceeds go to our FBLA National Qualifiers to help cover expenses of their FBLA National Leadership Conference in Chicago the end of June.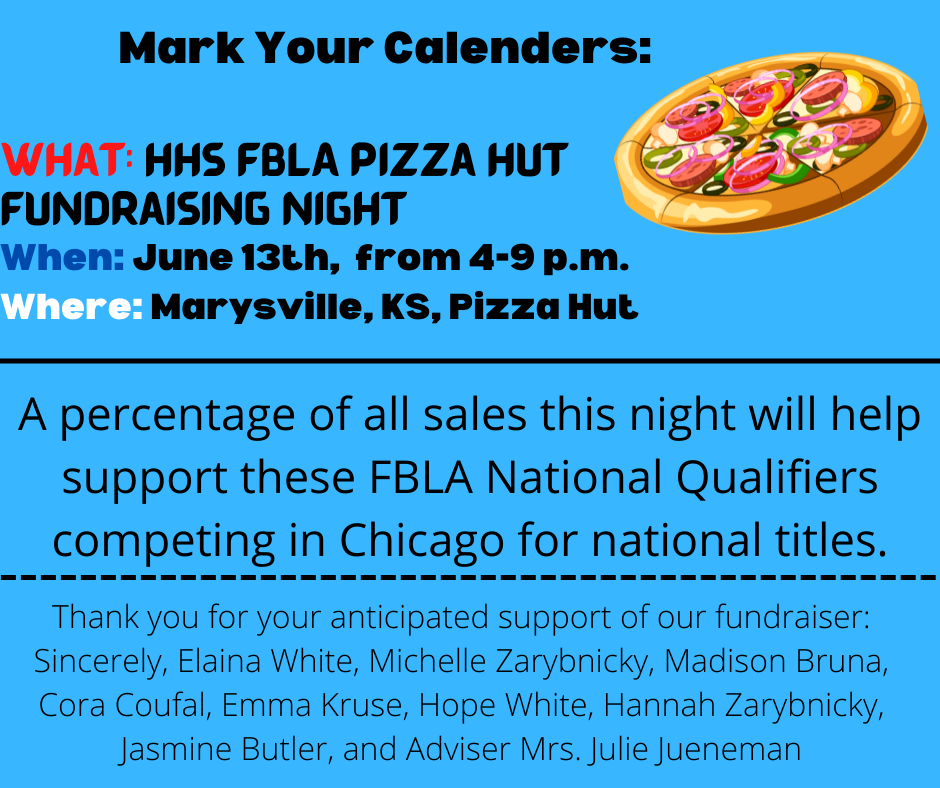 Congrats to all of our state qualifiers yesterday. Our girls team is Regional Champions. Anna Jueneman - 400, 200, 4x100, 4x400 Emma Kruse - 100, 200, 4x100, 4x400 Ceegan Atkins - 100H, 300H, 4x100, 4x400 Allison Jueneman - Triple Jump, 4x100, 4x400 Michelle Zarybnicky - 800, 1600 (4x400 alternate) Reanna Rencin - 4x100 alternate Tessa Lohse - 4x400 alternate Avery Behrends - 4x100 alternate Aaliyah Sinn - Shot put, Discus Emmitt Jueneman - Triple jump, Long jump Philip Doebele - Javelin See you all in Wichita next weekend!
Thank you for your support of our FBLA National Qualifiers Krispy Kreme Fundraiser! It was a huge success!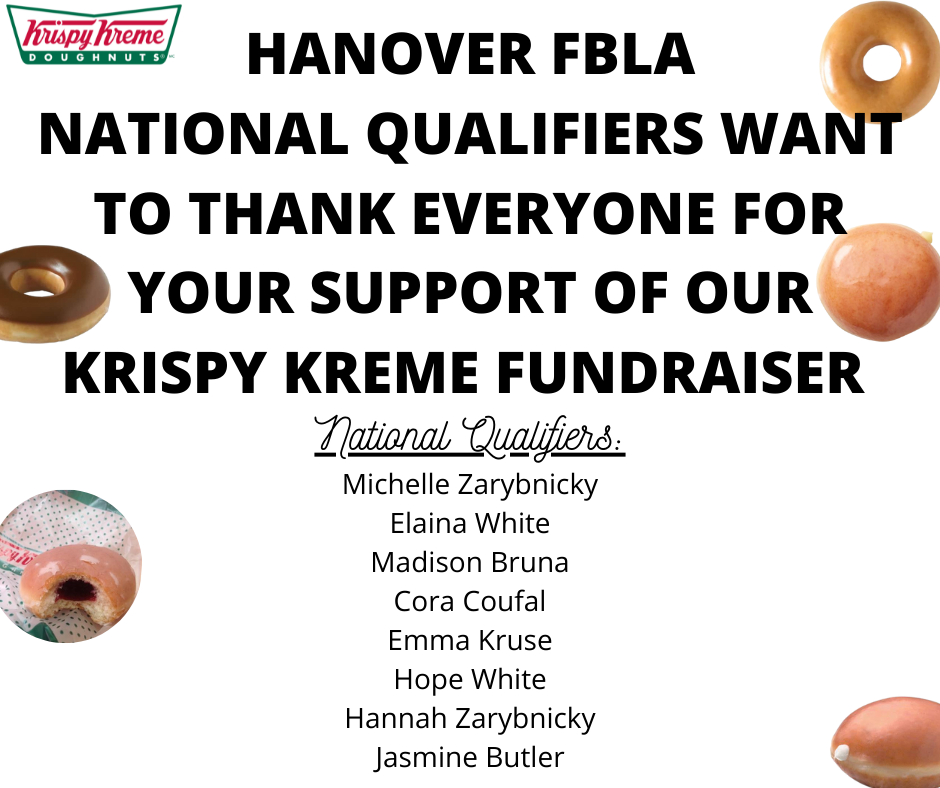 Good luck to our HS track team. It's Regional Track day! Washington is hosting Regionals. Field events will start at 1:00. Good luck, Go 'Cats!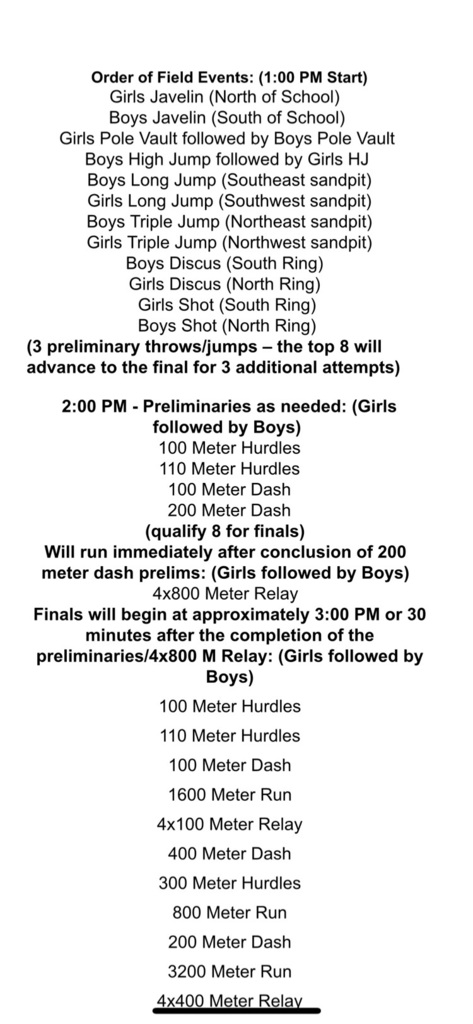 Don't forget to get your Hanover Wildcat Volleyball Camp information sheet and payment turned in this week!!!
Hanover Afternoon Preschool's 1st Track Meet was well attended with a lot of fun had by all! Thank you, Ms. Erin and Ms. Trista for putting this together for these students!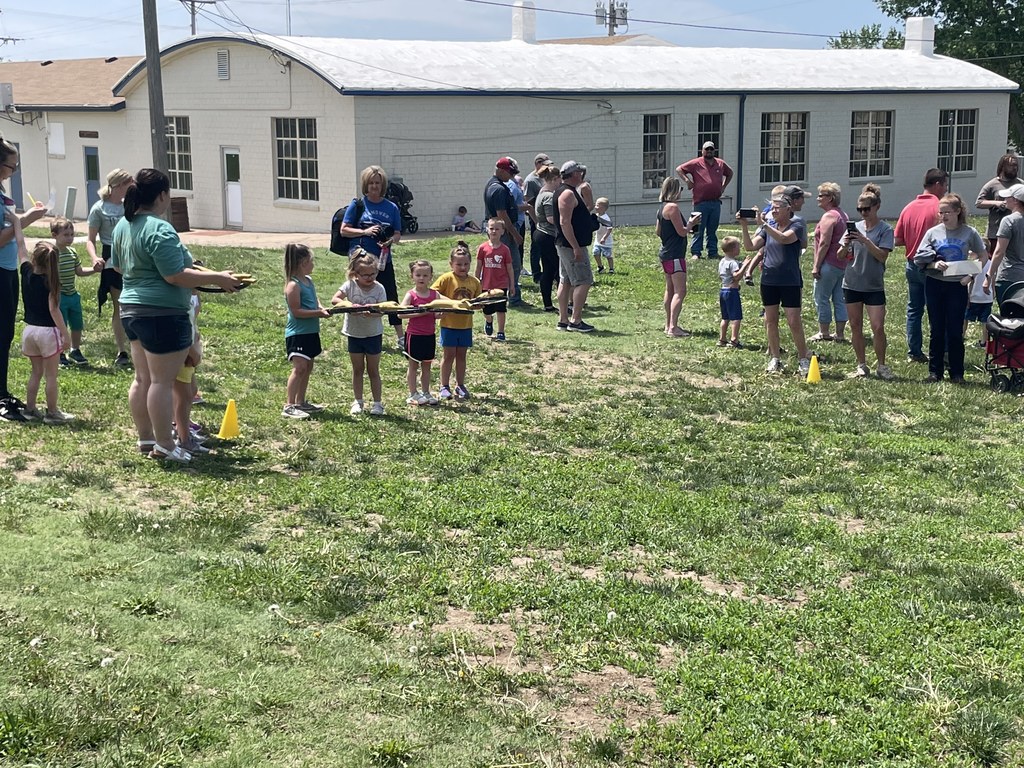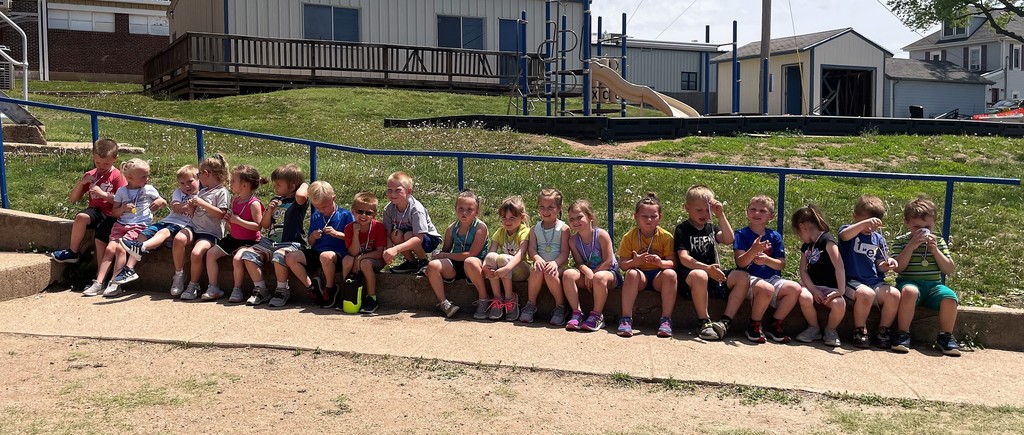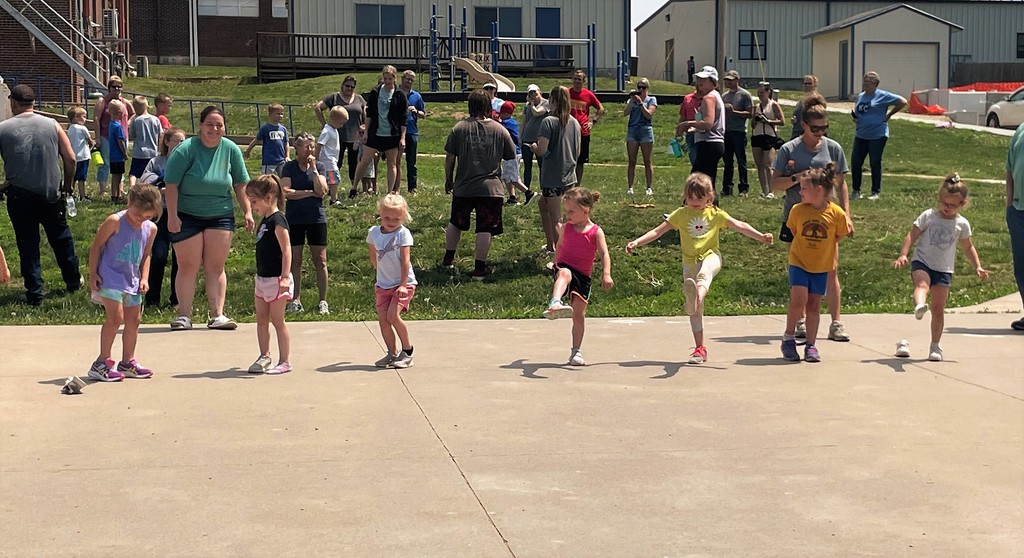 Hanover 7th grade English students finished a unit on The Outsiders, constructing posters of three main characters: Dally, Ponyboy, and Johnny. Pictures are Marcus Annett and Wes Moore. Not pictured: Oasis Swearingen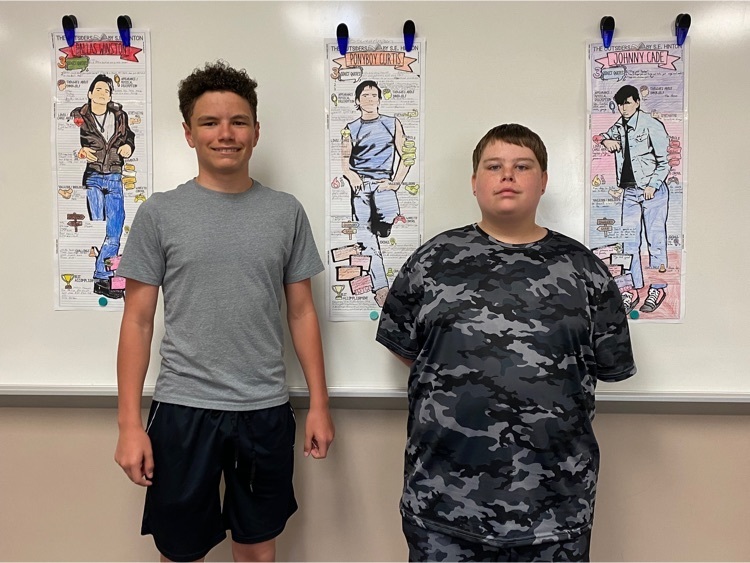 3rd grade St John's student tested out there dance moves today on their final day of music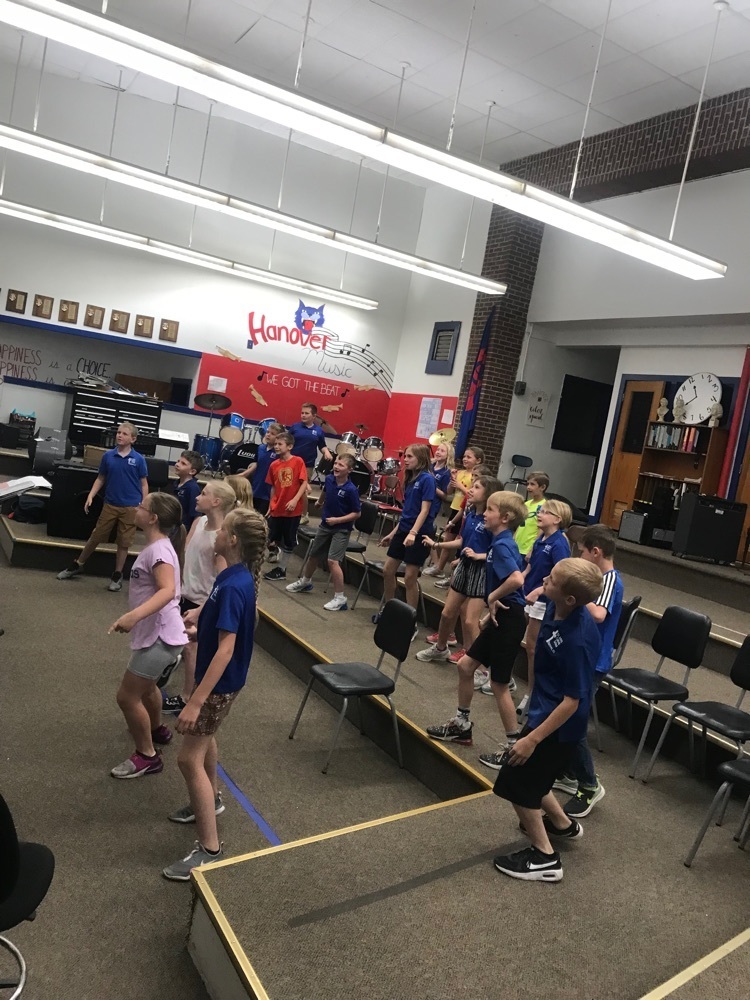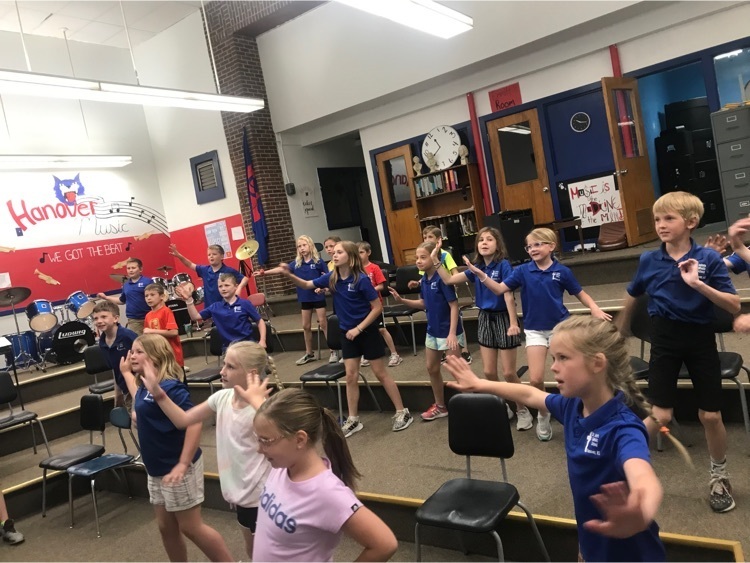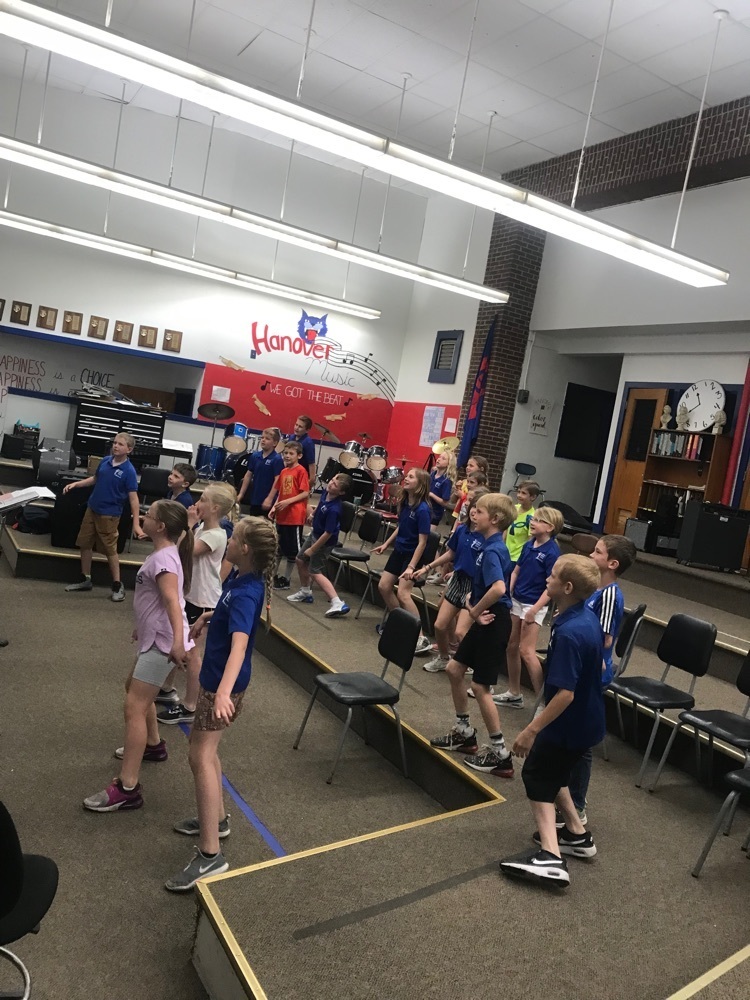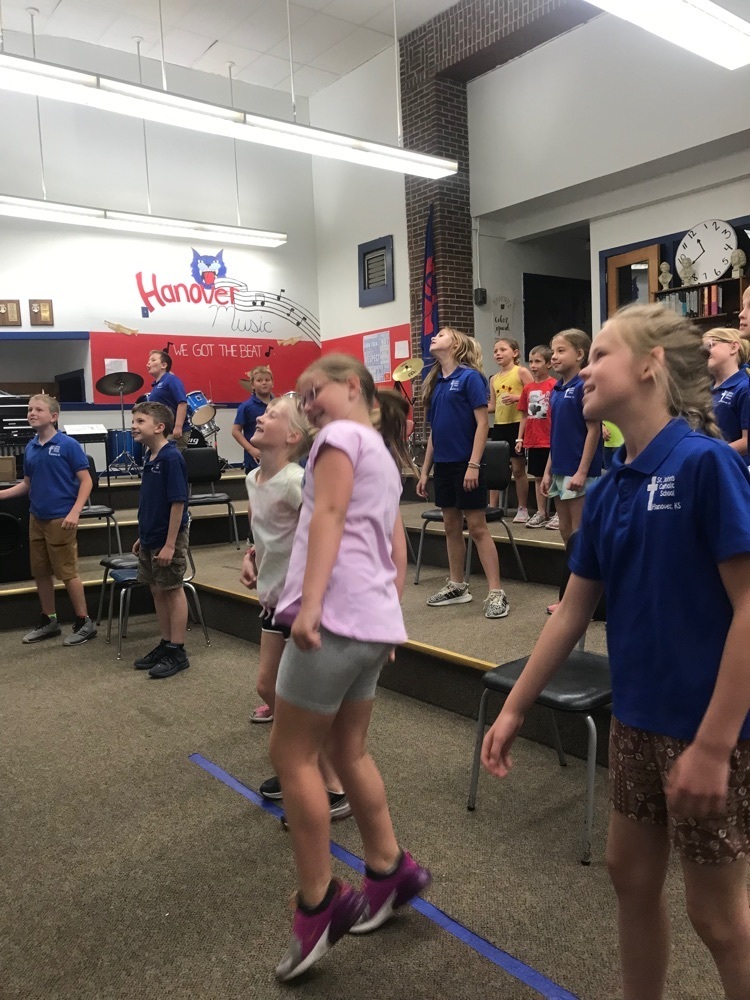 Congratulations to all of our track athletes yesterday. We had a great showing. A lot of personal bests. Our girls team ran away with the TVL title scoring 138 points! Great job, now on to regionals next Thursday at Washington. Go 'Cats!