Congrats to Tianna Lohse for her 1st Team all league selection!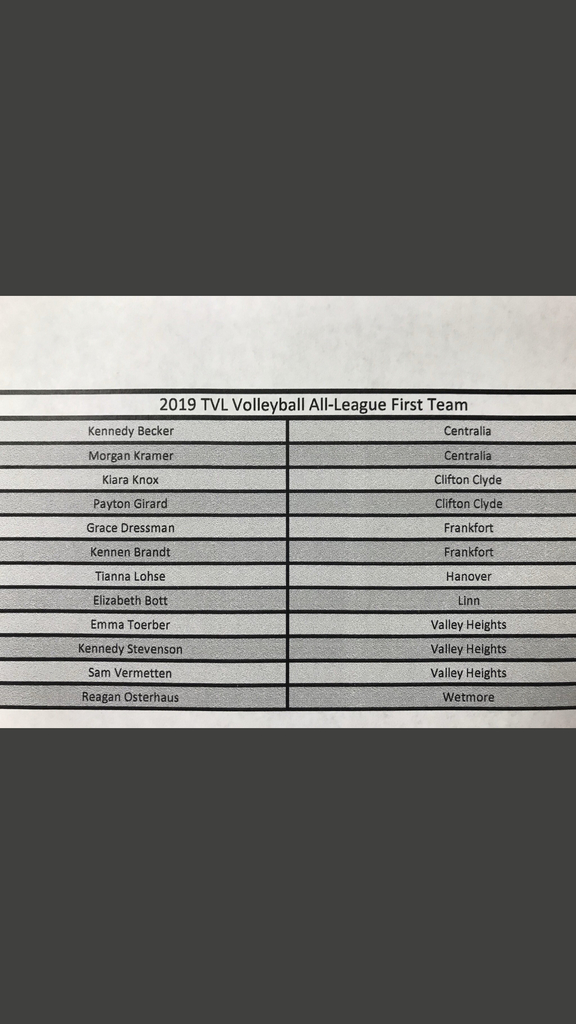 Great job Michelle! Placed 35th at state cross country! Great season.

Our Juniors made a visit to Valley Heights to get a glimpse at over 20 colleges!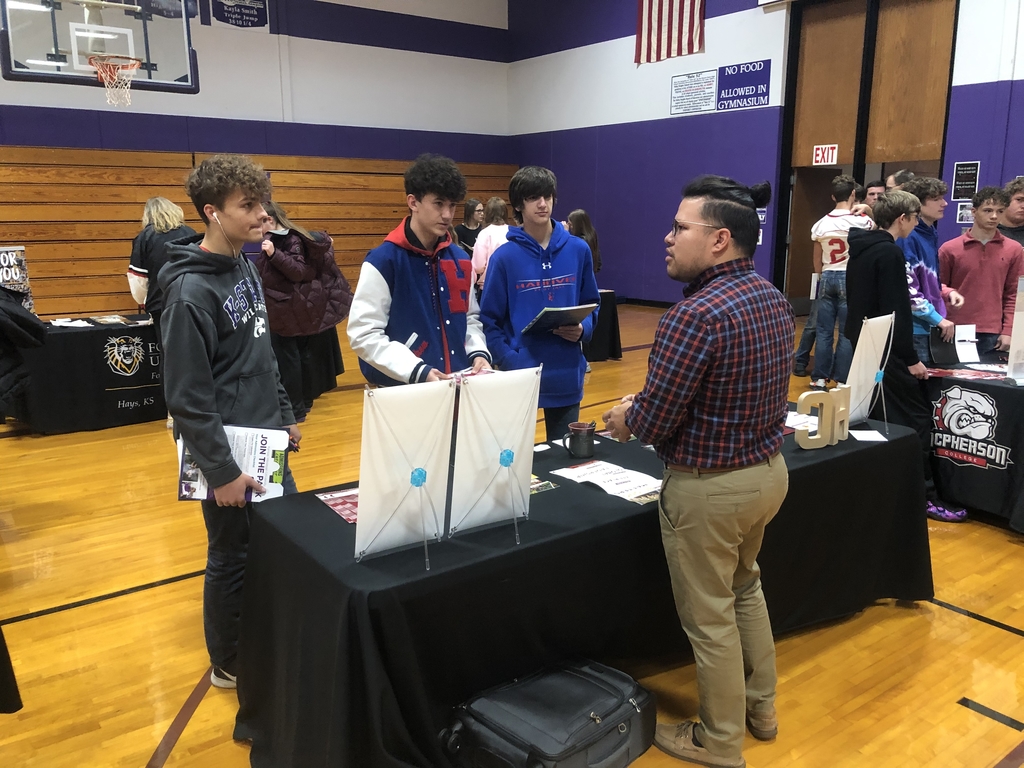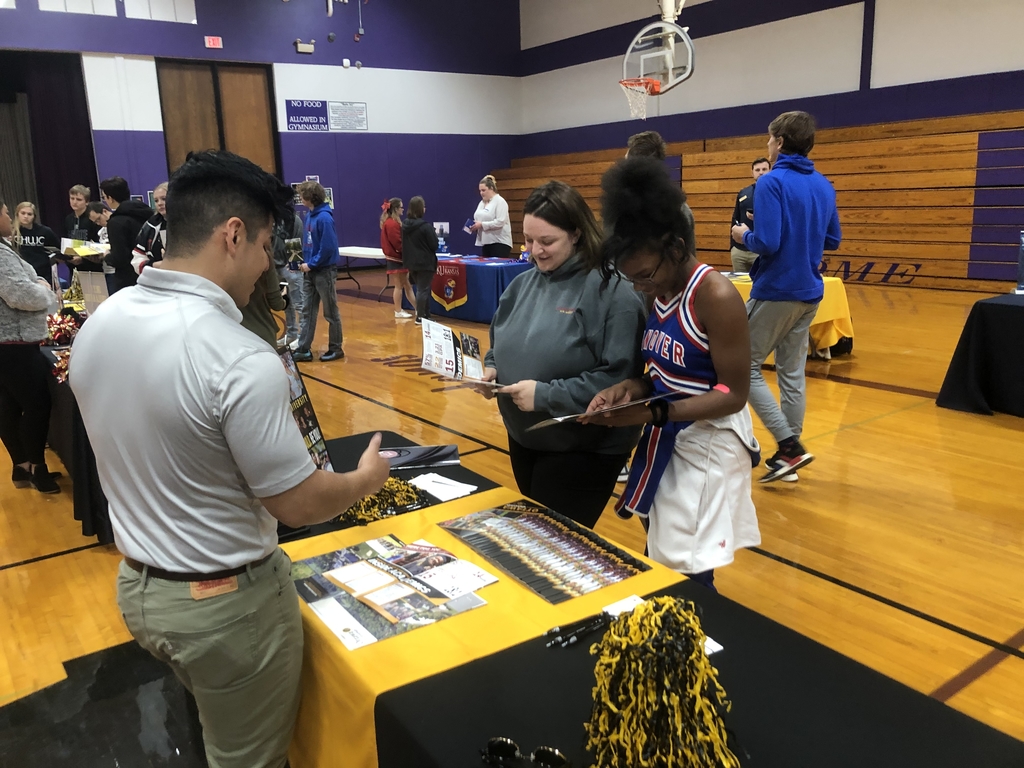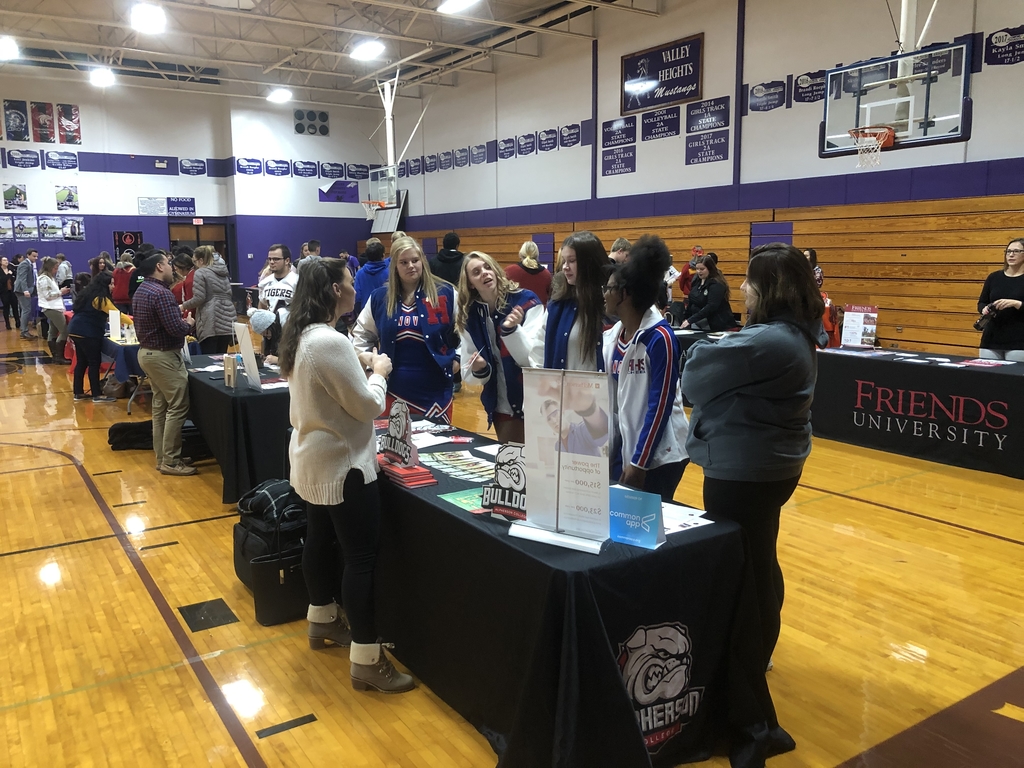 FBLA Little Caesar's kits are in! However, if anyone has extra Apple Crumb Kits we are short 8 of them. Hoping someone picked up extra stack of kits they thought were theirs. Please bring back to Dad's Night tonight if you ended up with these. Thanks!

Hanover's Bi-District Football game vs. Pike Valley has been moved to 6:00 p.m. on Thursday at the Hanover field. Go Wildcats!

Congrats to Michelle Zarybnicky for placing 11th at Regional Cross Country and qualifying for state !

We will host Pike Valley @ 7:00 on Thursday, Oct 31st!

With the win last night, we won our district and will face Pike Valley on Halloween!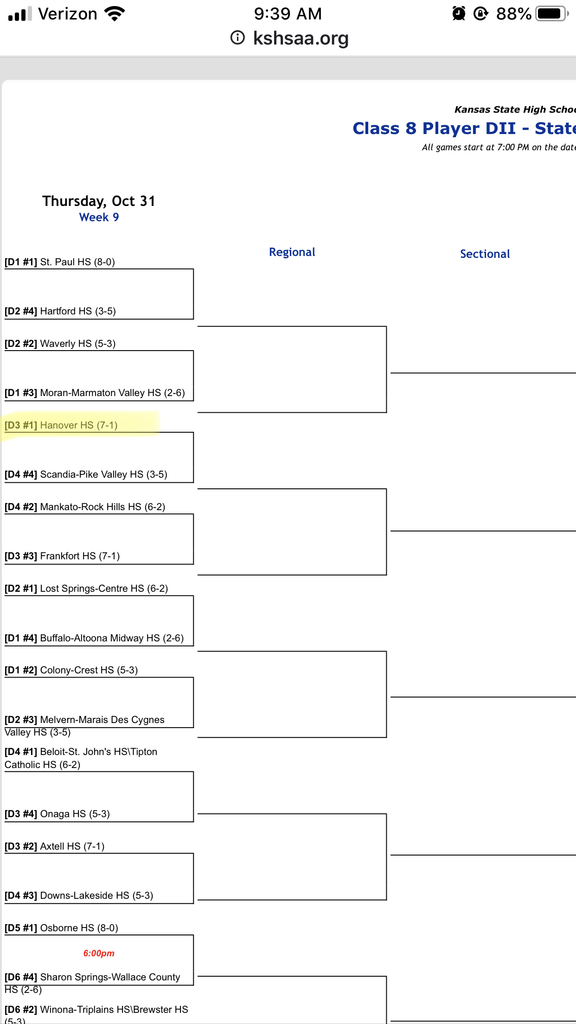 Mrs. Strnad invited some Hanover alum to come in and speak to our seniors. There were a lot of great questions and topics: majors, balance of work and school, making connections, budgeting and organization. Thanks former Wildcats!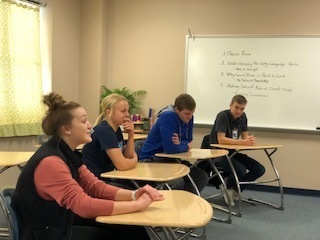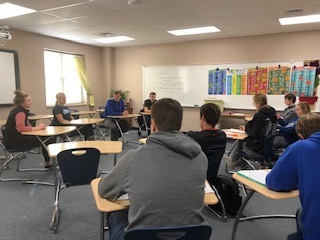 Want to thank our bus and transportation people. They work hard and do a great job for us.

Our girls are taking on Frankfort for a chance to advance to the Regional Finals. Good luck girls !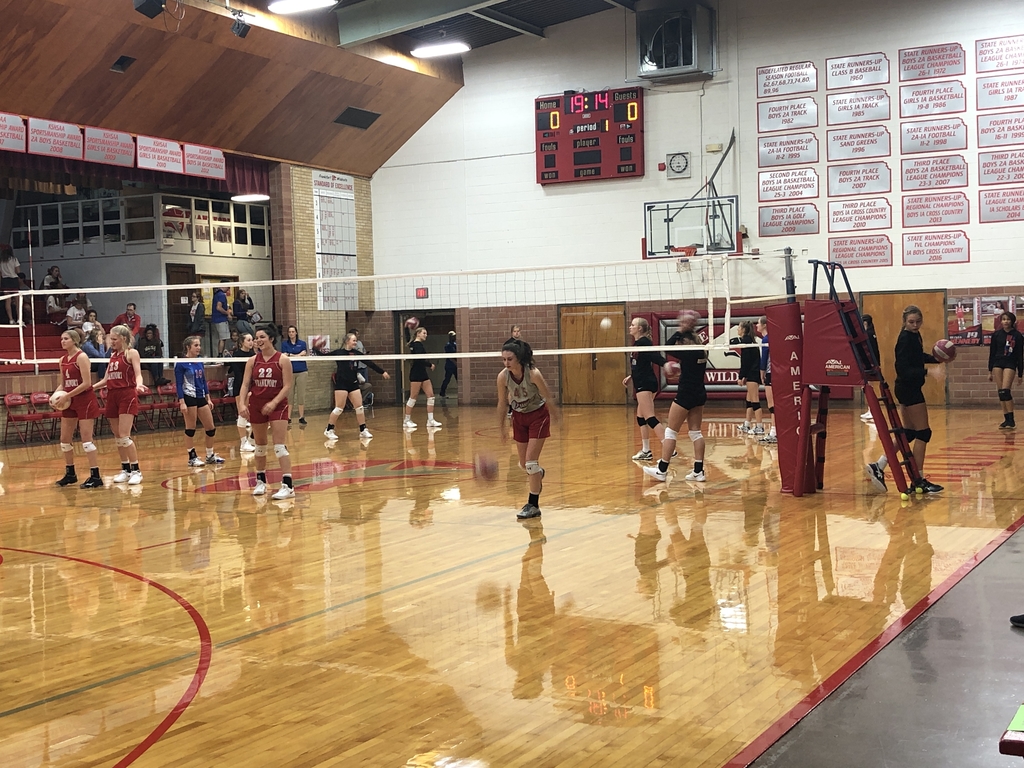 HHS Yearbook classes have extra yearbooks from the 2018-2019 school year for sale. They are $30 each. They include section for the girls' basketball state champions from 2018. Call or stop by Hanover High School at 337-2281 to reserve your copy.

FBLA Dad's Night Pumpkin Carving Spooktacular will be held in the high school cafeteria next Tuesday night, the 29th at 7 pm! Bring your own pumpkin and carving tools. Pizza will be served.

FBLA ghosts and goblins will be out next Monday, the 28th, from 7 p.m. to 8 p.m. to pick up items for their annual Trick-or-Treat for Canned Goods to benefit our Washington County Food Pantry! Thank you for your support of this worthwhile event!

Good luck to our JH volleyball team in the BVL tournament in Clifton-Clyde!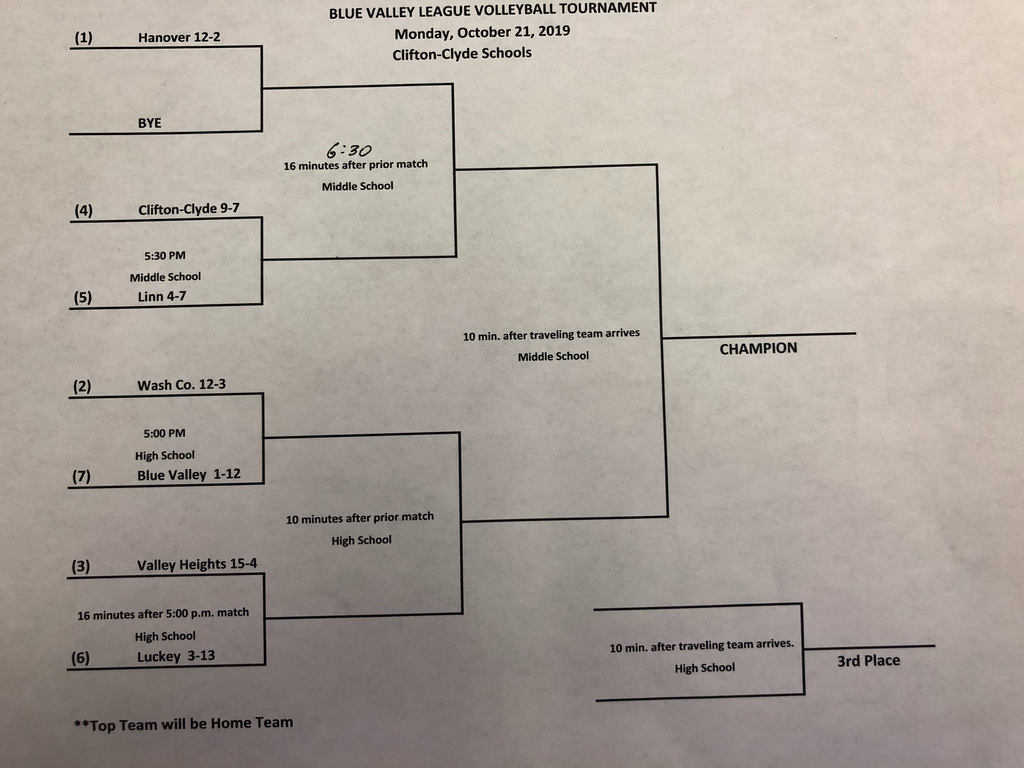 We have the best custodial team around. We also have great teachers and staff who recognize that!

Come support our Volleyball team in Onaga at the TVL tournament this Saturday !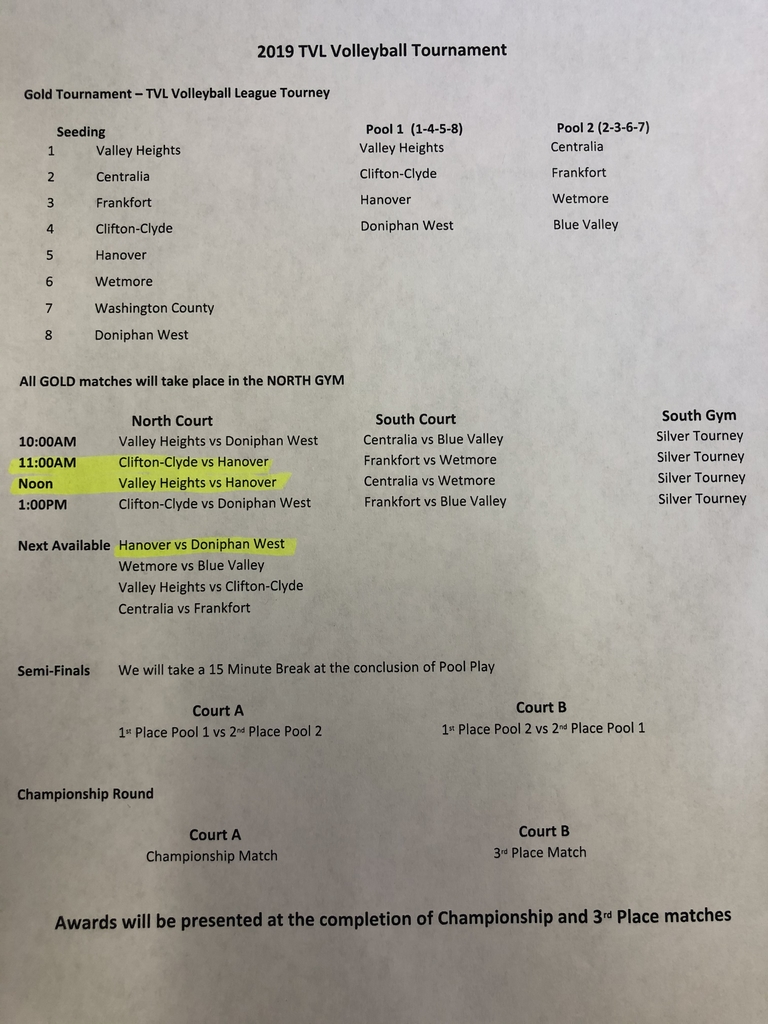 Regional Volleyball seeds have been released. The TVL tournament bracket will be out shortly! Go Wildcats!

Thank you to our seniors and their parents. A lot of work, travel and support ! Go Wildcats !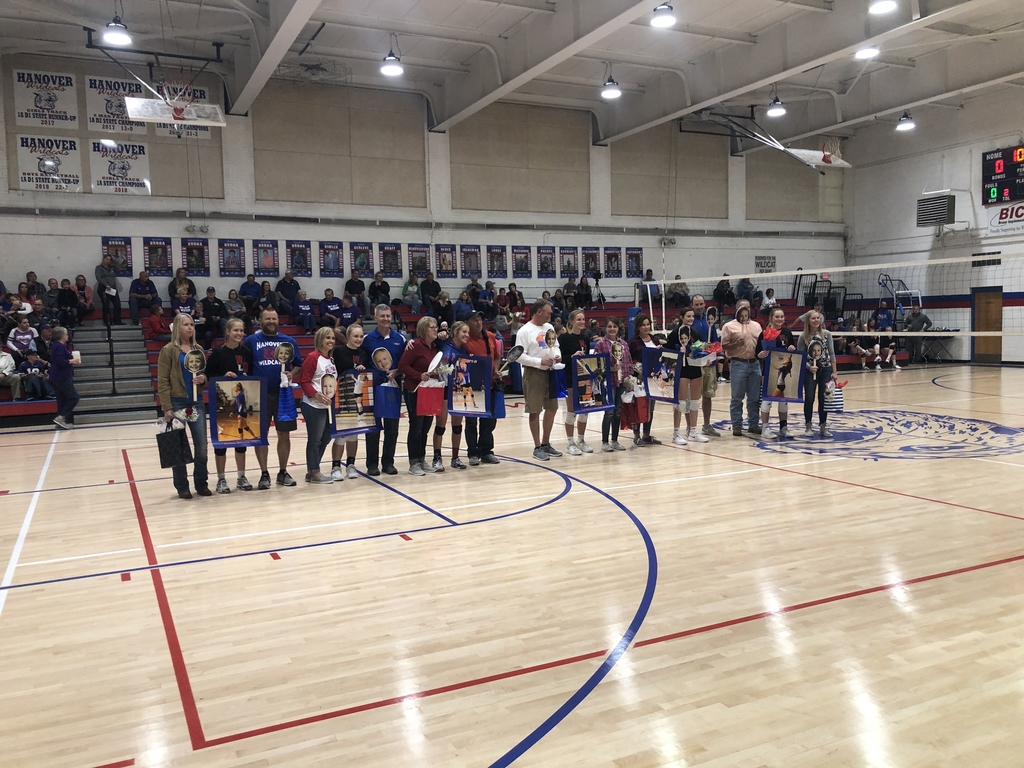 Congrats to Zach Zarybnicky! He was nominated for the kindness award this week! Great job ZZ!