Due to our school hosting FCCLA STAR Events, there will be no school for students on Wednesday, February 2nd. Thanks.
1/25 Boys Gameday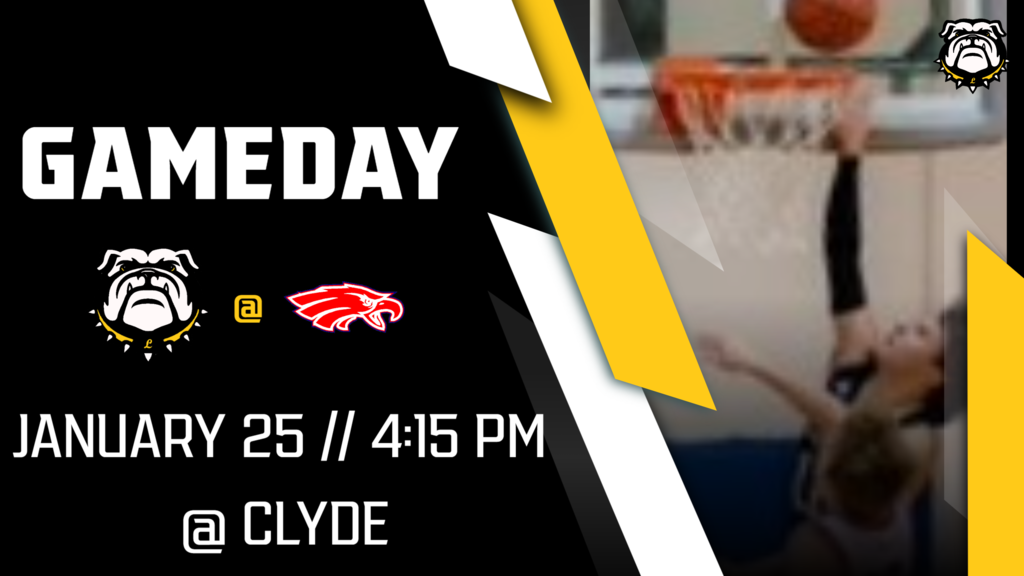 1/25 Girls Gameday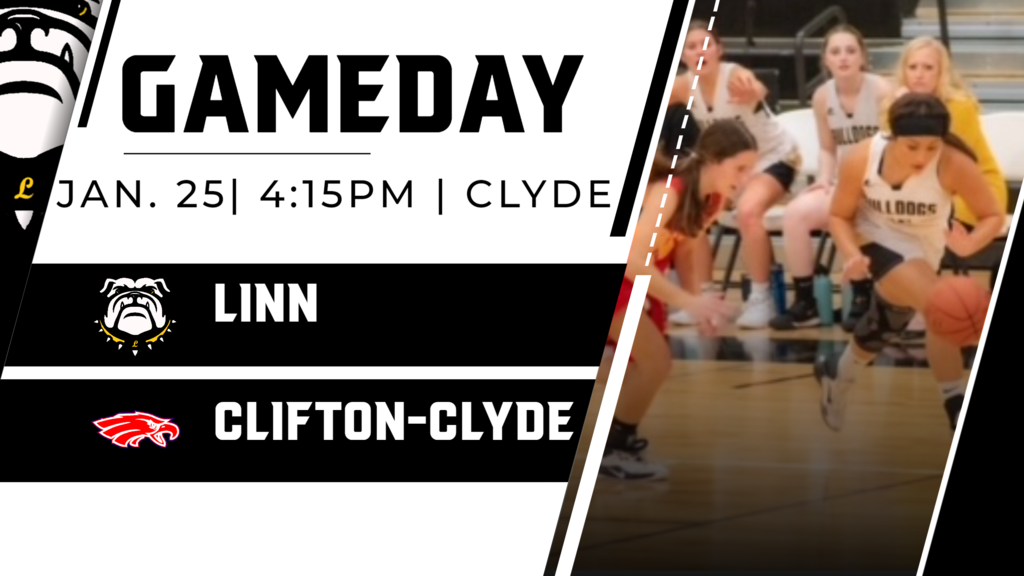 1/25 JH GAMEDAY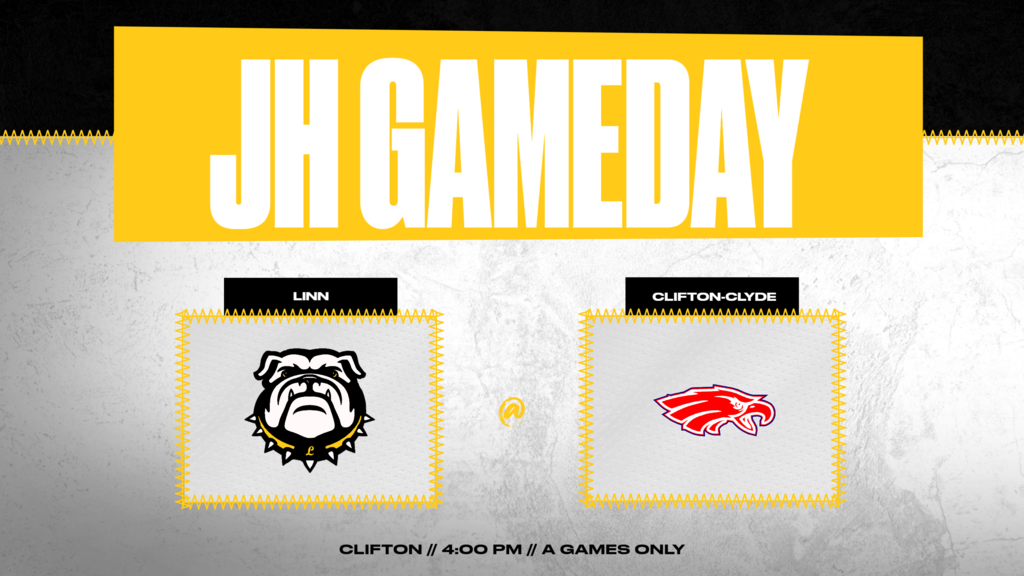 Reminder tonight is 8th grade parent recognition night. This will still take place between the B and A games tonight.
JH BOYS GAMEDAY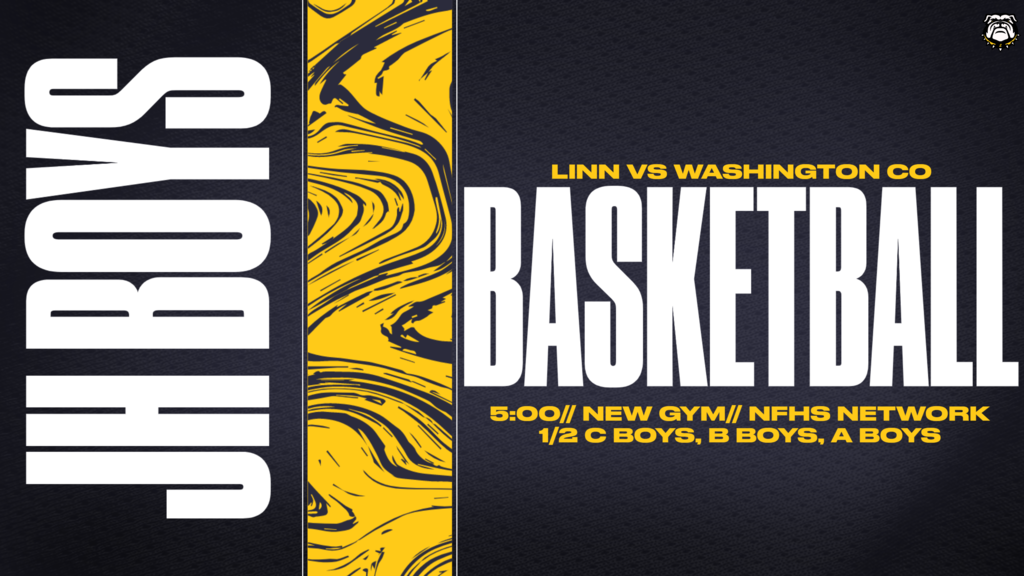 Bulldogs in Action
1/22 HS GAMEDAY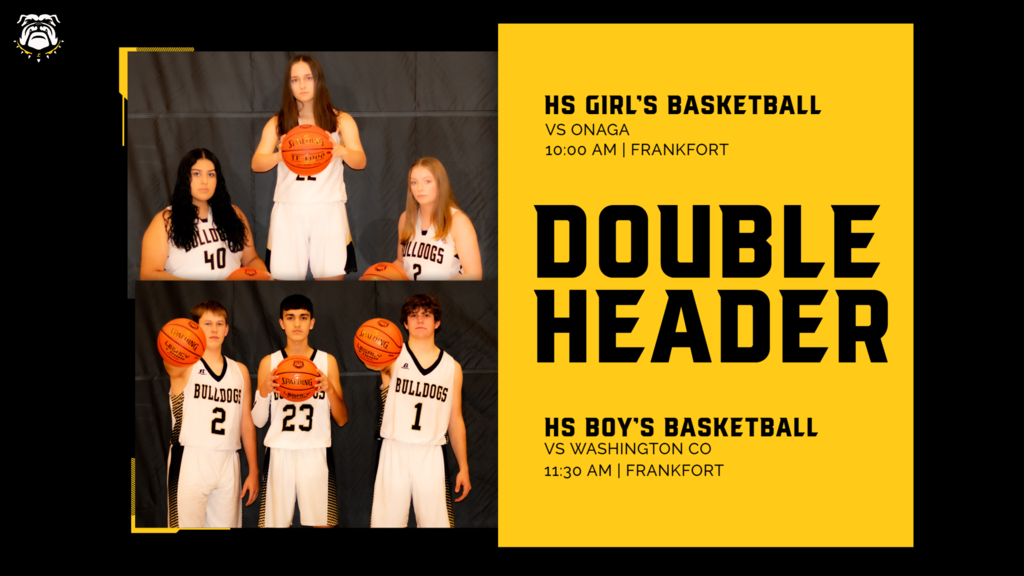 The Kansas African Studies Center, together with the Department of African and African-American Studies, at the University of Kansas, will be offering Free Elementary and Intermediate Arabic, Kiswahili, and Wolof Classes to High school students this Summer. Classes will be online and synchronous from June 7- July 29 and on completion the students will get 10 KU credits. By taking this language class in high school, one becomes eligible to apply for the FLAS (Foreign Language and Area Studies Fellowship) as soon as they join college. This fellowship provides up to $10,000 in Tuition and a $ 5,000 stipend annually. Application deadline is Monday, April 18, 2022. Contact Ms. Kearn with any questions!
HS GIRLS GAMEDAY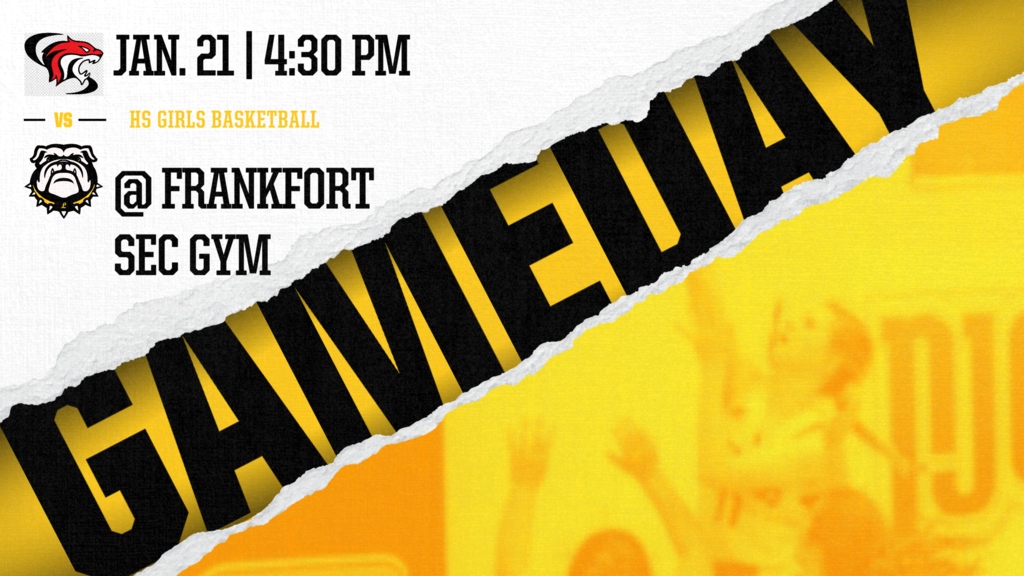 Due to COVID related issues in Washington, we will not play playing the JH girls games on Monday, Jan 24th. The boys games are still on and will start on a modified schedule with 1/2 C Boys starting at 5. They will be followed by B Boys then A Boys. We will still do 8th recognition in between the B and A games.
Biddy Cheer Information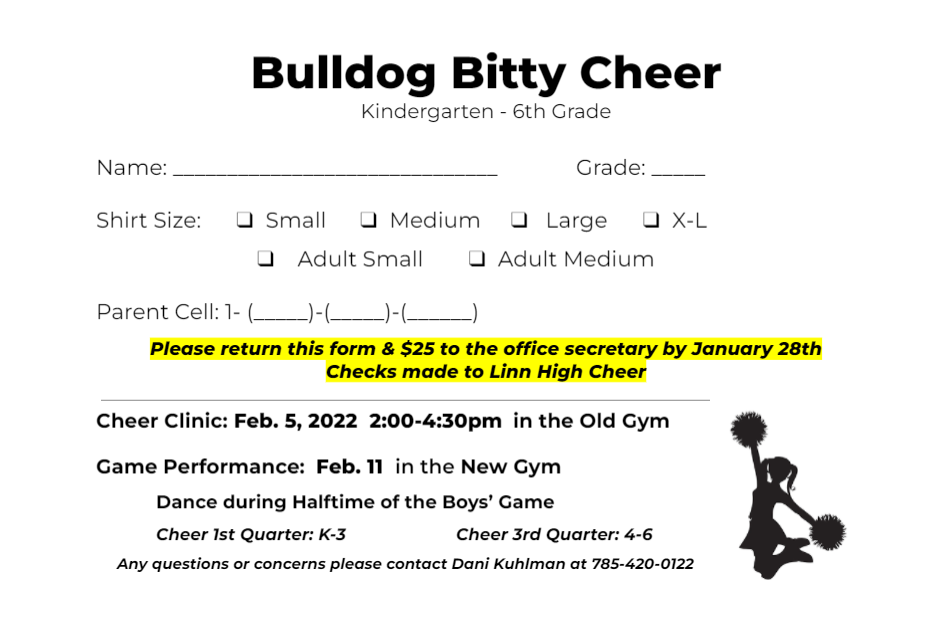 HS BOYS GAMEDAY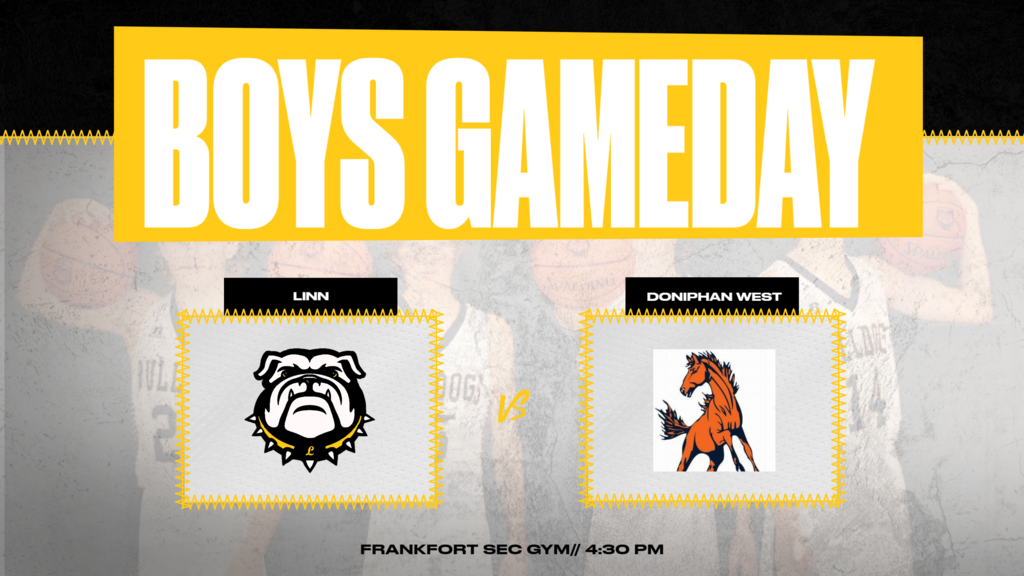 There will be no morning weights tomorrow.

What do glass jars, batteries, and pencil lead have in common? They are all materials that STEAM used to make their own lightbulbs. Students began their investigation into how electrical energy is used in lightbulbs as radiant and thermal energy today.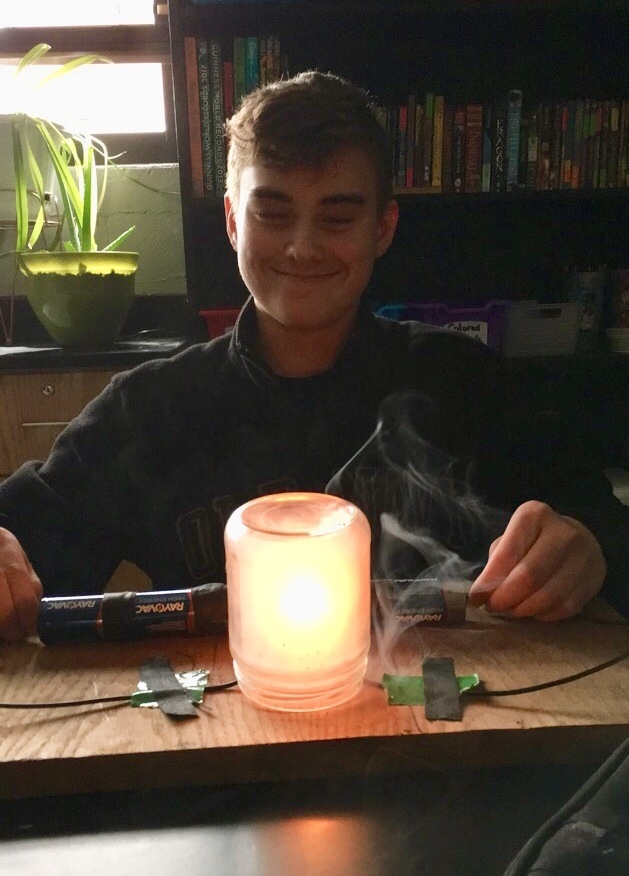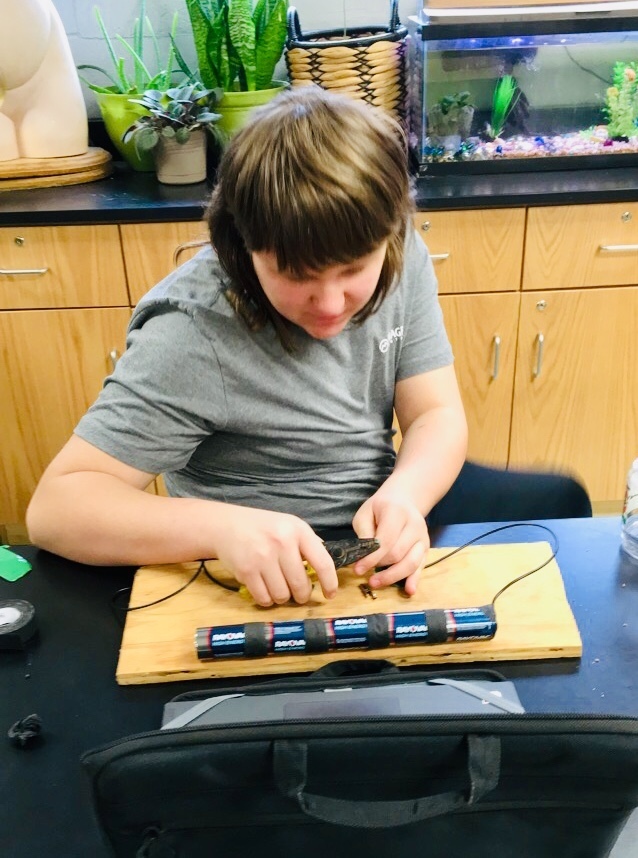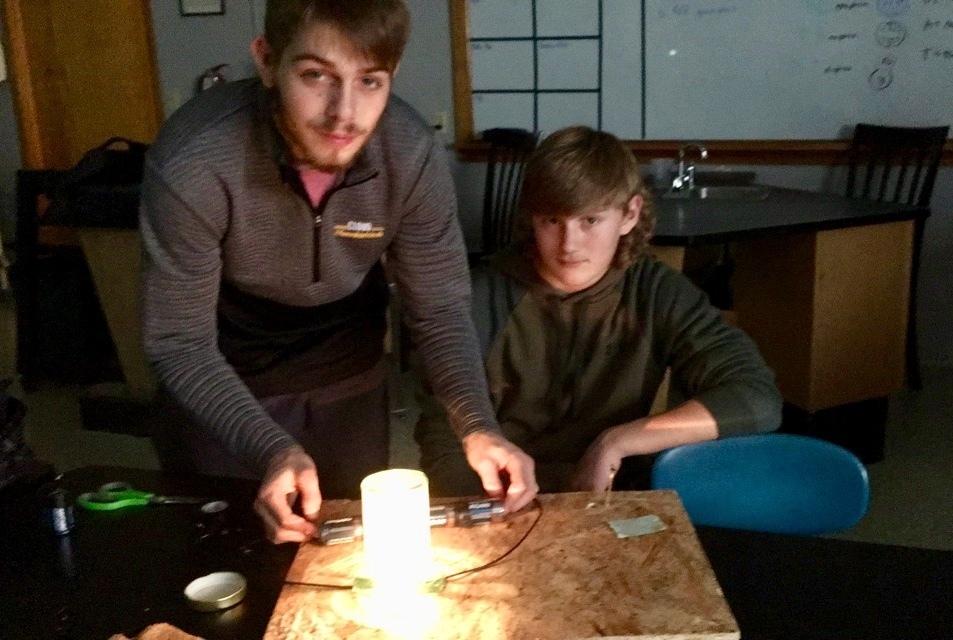 Basketball Schedule update: 1/20 HS Boys vs Doniphan West @ Frankfort (TVL) 4:30 1/21 HS Girls vs Washington Co @ Frankfort (TVL) 4:30 1/22 HS Girls vs Onaga @ Frankfort (TVL) 10:00 am HS Boys vs Washington Co @ Frankfort (TVL) 11:30 am 1/24 JH Basketball vs Washington Co 4:45 start 1/25 HS Basketball @ Clifton-Clyde 4:00 start 1/27 JH Basketball @ Valley Heights (TBD) 1/28 HS Basketball @ Onaga (TBD) 1/29 HS Girls Basketball vs Blue Valley 2:00 pm JH Girls Basketball vs Blue Valley 2:30 We will not be making up the JH Clifton-Clyde game.
Bulldogs in Action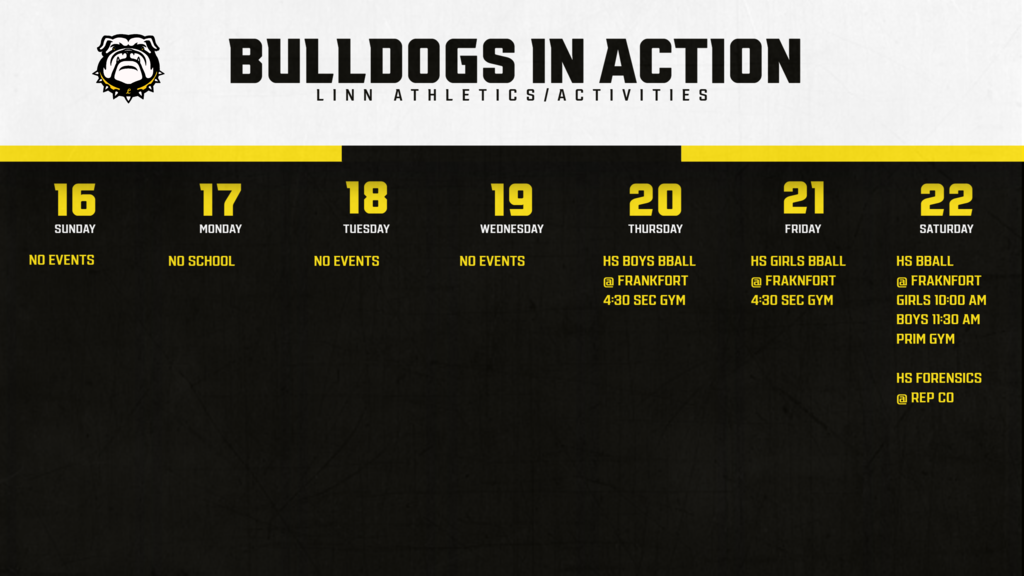 Due to mask requirements, Tuesdays make up JH game will be rescheduled for a later date.
We will make up tonight's JH basketball games at Clifton-Clyde on Tuesday the 18th. Order of play starting at 4:30 in Clifton will be B boys, A girls, A boys.