Child Check Monday, February 7, 2022 8:30am to 11:30am Linn Public School Preschool To schedule an appointment or for more information call: 785-632-3176 or email
jodyhelton@usd379.org
Child check is a free screening clinic for children birth to 6 who reside in the following school districts: Barnes/Hanover/Linn, Randolph/Olsburg, Riley and Clay Center
With school being dismissed Thursday and Friday, this means all activities are canceled. This includes practices, games (even TVL Tournament first round), open gym, and student meetings. Please take advantage of this time and get yourselves feeling healthy!

Physical Science and HS STEAM tested out the rubber band powered cars they engineered from scratch. Students were responsible for the design and build of their cars, and had the option to either wind the rubber band on an axel, or sling shoot their car to make it run. Then they were able to calculate the speed and acceleration of their design.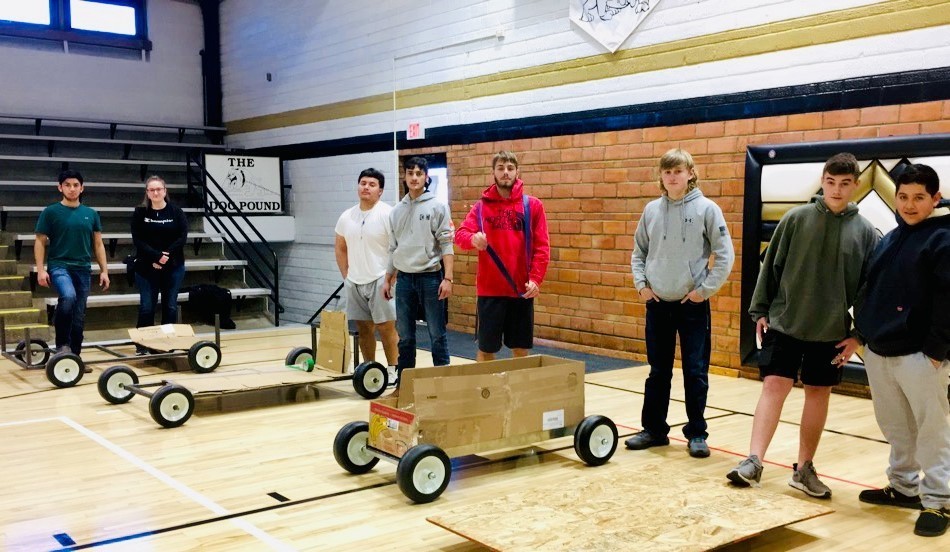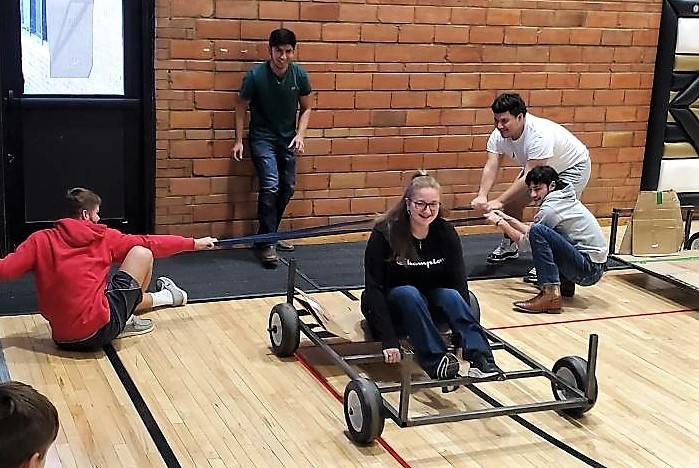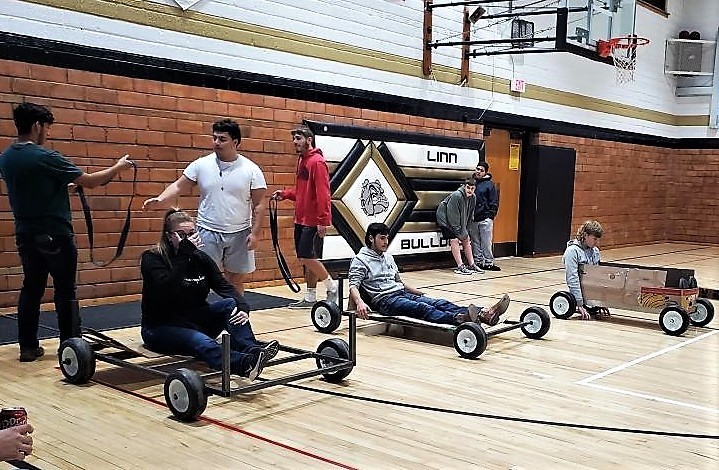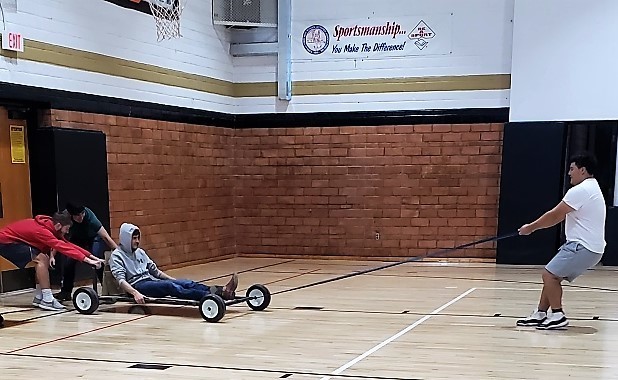 Boys Gameday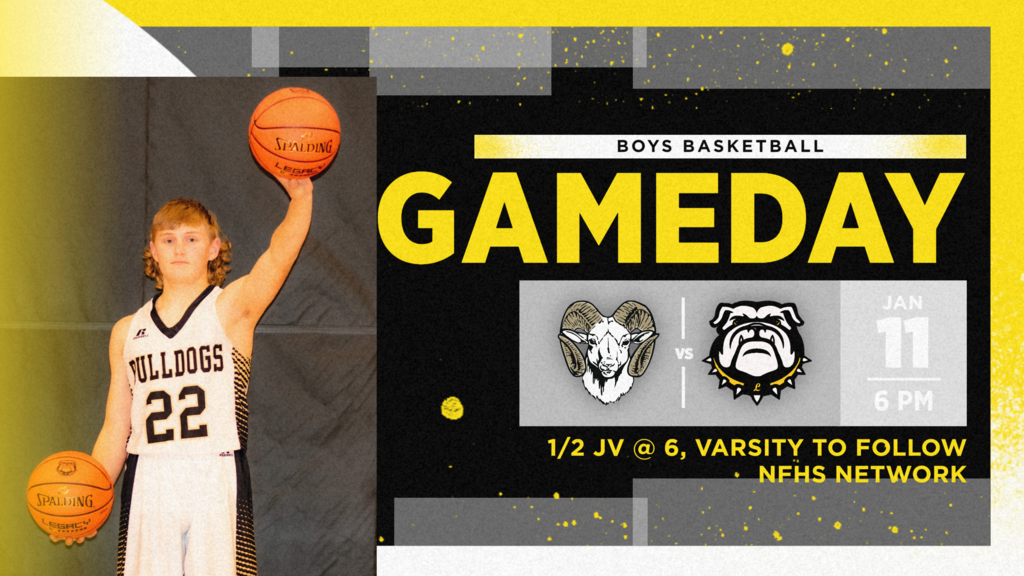 Due to sickness, there will be no Varsity or JV girls game tomorrow. At this time, we will play 1/2 JV Boys at 6:00 followed by a full Varsity boys game. Masks will be recommended.
Bulldogs in Action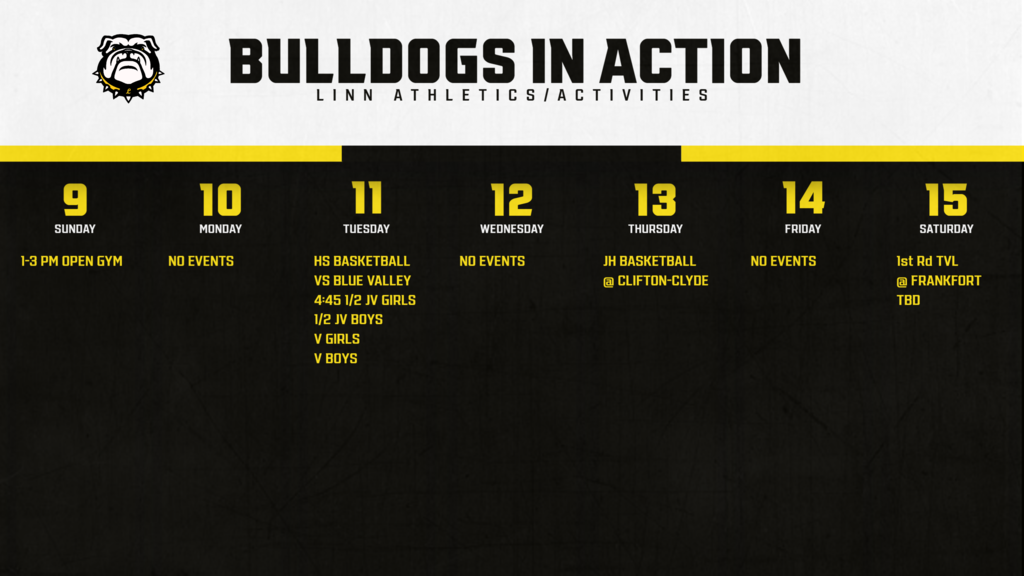 Due to sickness going around, the Winter Formal will be postponed to a later date.
Morning weights will start back up on Monday at 7:00 am. We will once again go on a Monday/Wednesday/Thursday schedule. This is available to any 7-12 student.
Girls Gameday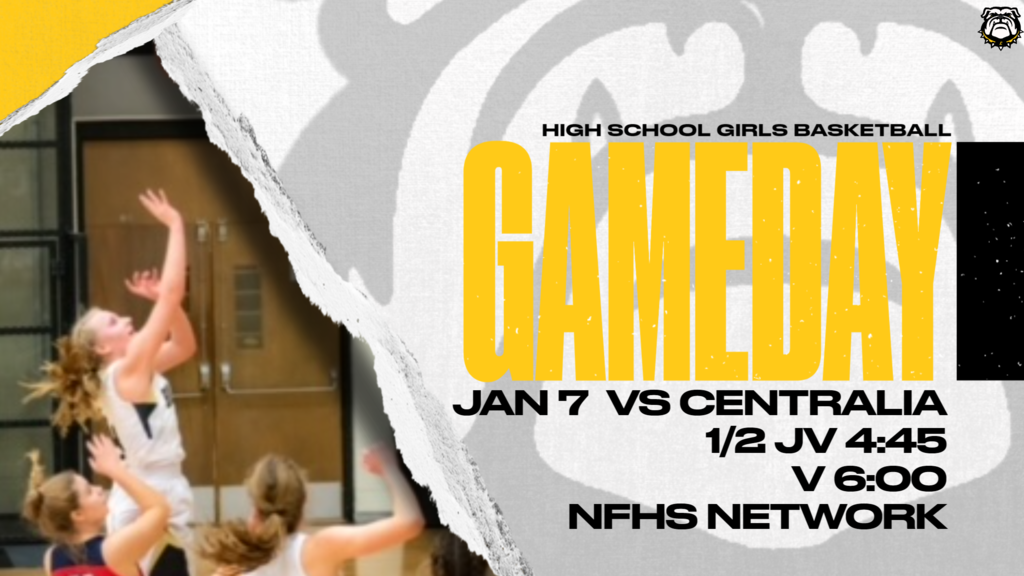 Boys Gameday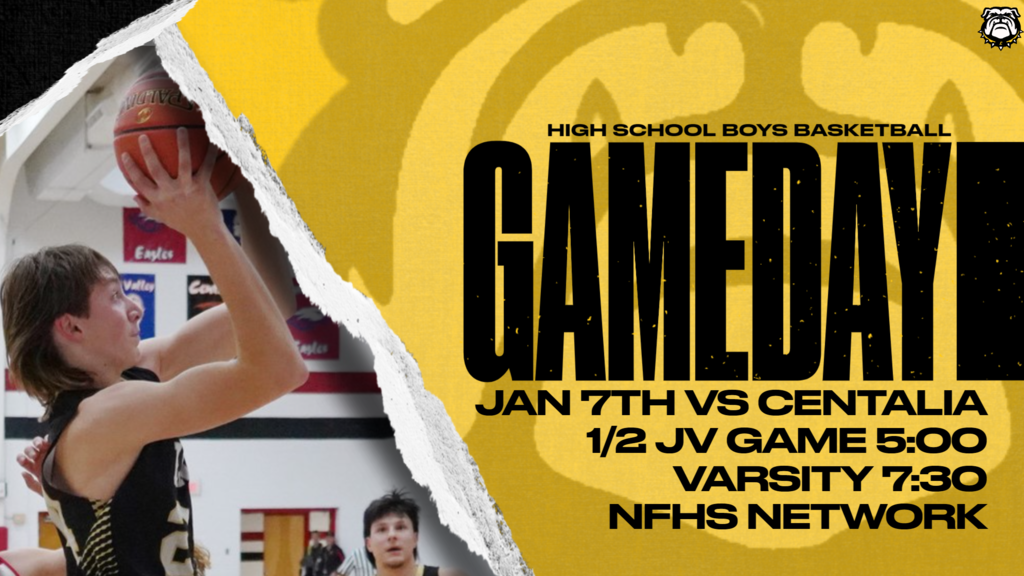 Due to quarantine reasons (not from us), there will be no Blood Drive next Wednesday.
Tonight's JH Basketball information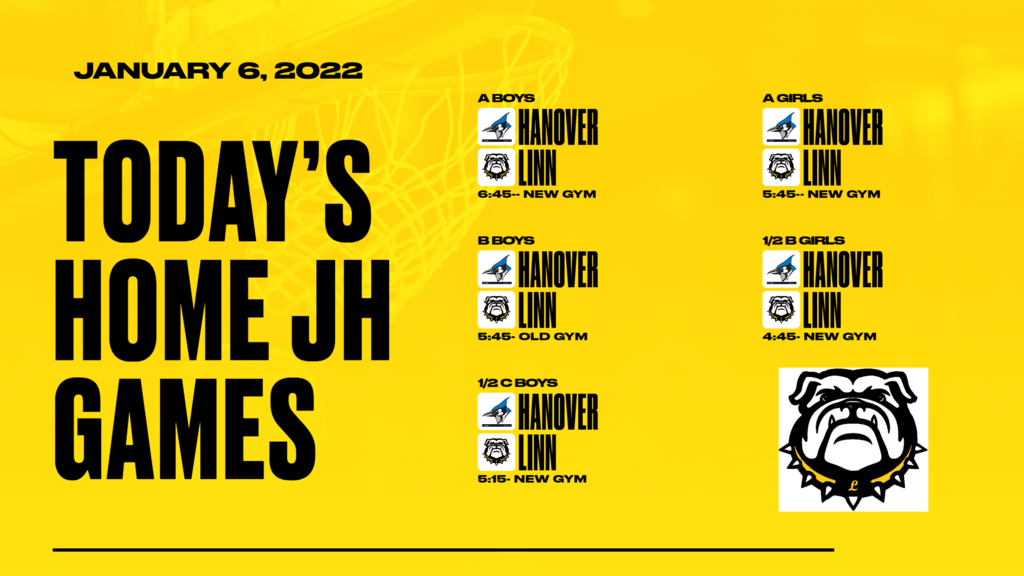 BOYS GAMEDAY @HANOVER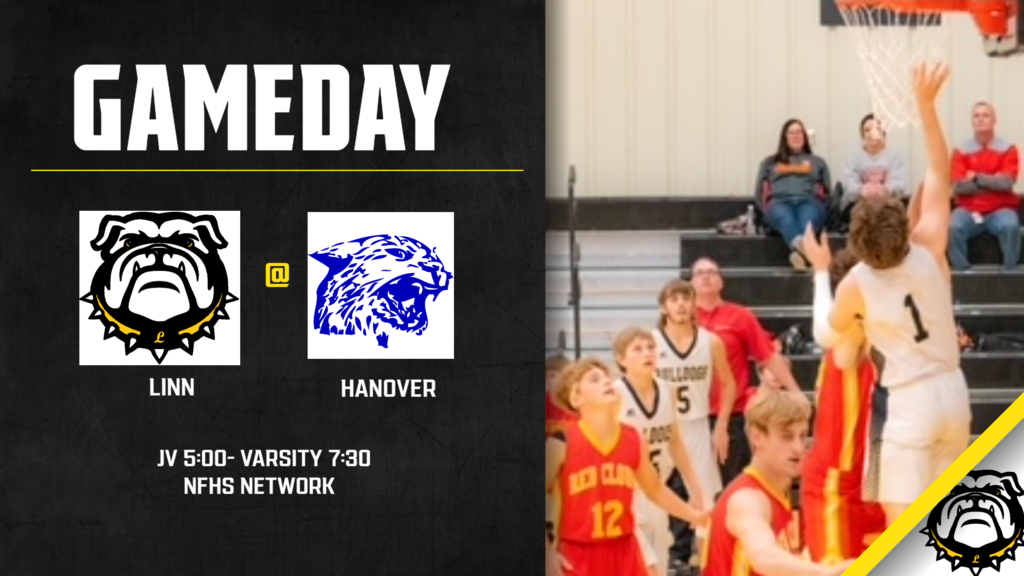 GIRLS GAMEDAY @ HANOVER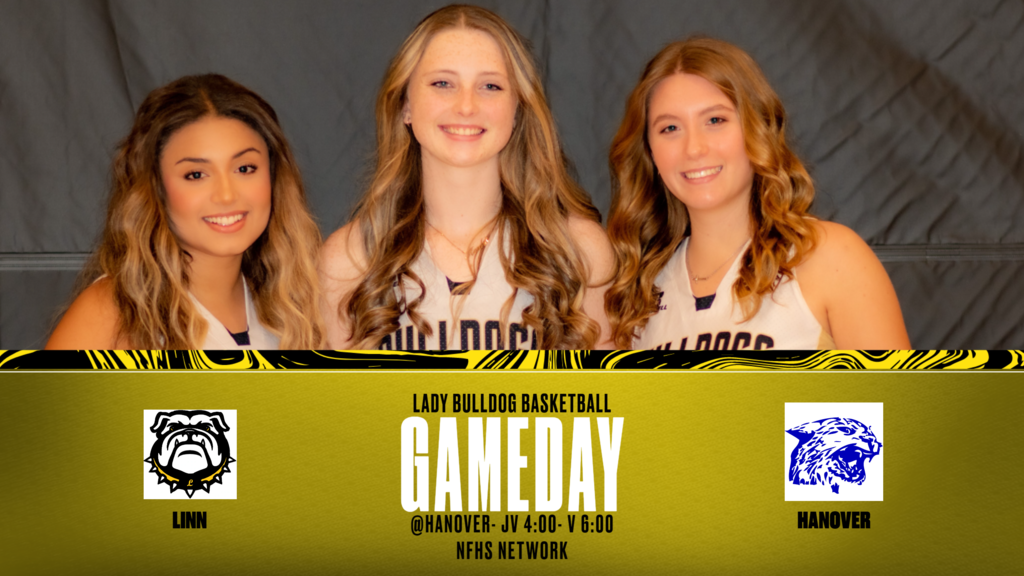 For tonight's games at Luckey, fans, players, and coaches will be required to wear a mask while in the building. Thanks for the understanding.
Seniors! Make sure you submit your senior picture, baby picture, and parent letter by February 1st to be included in the yearbook!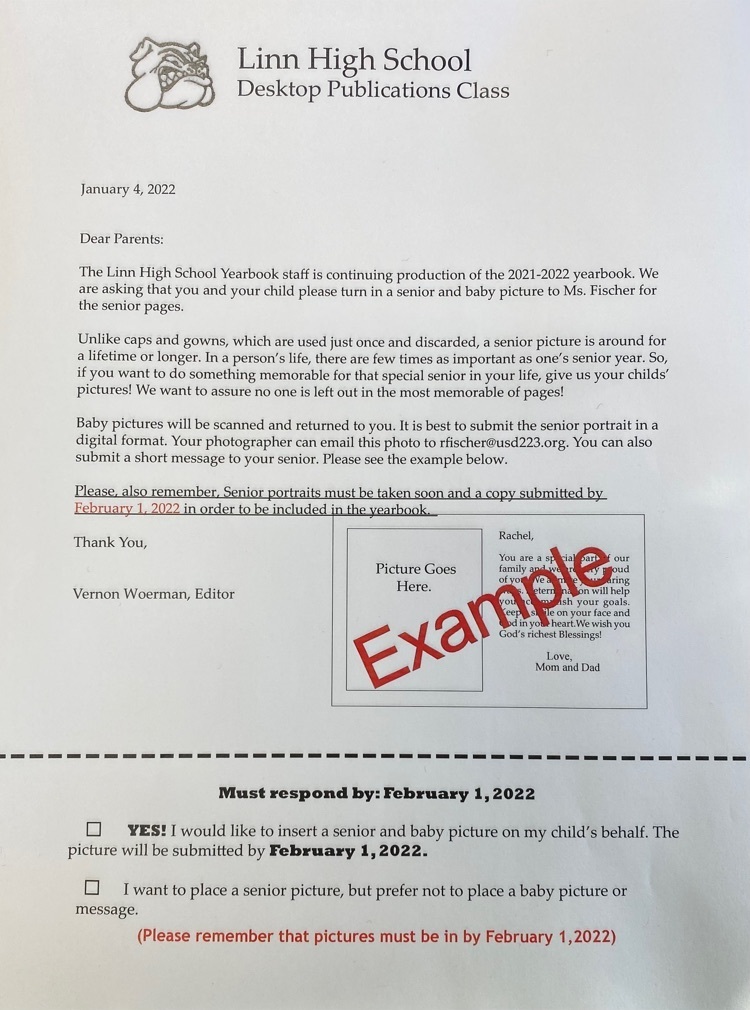 JH @ LUCKEY
Bulldogs in Action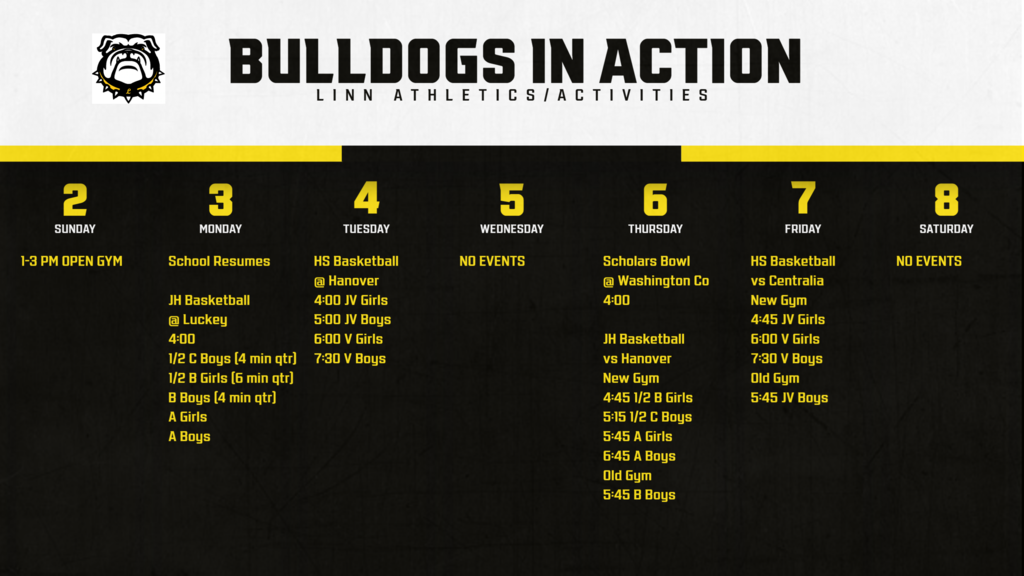 We are in need of a book keeper/clock operator for the JV Boys basketball games in the old gym. Games will start at 5:45 each night. The following dates are when we will need help: 1/7 1/11 2/1 2/8 If interested please contact Trevor Kuhlman at
tkuhlman@usd223.org
. Thanks
Needing something to read over winter break and beyond? Email Ms. Kearn at
tkearn@usd223.org
to get access to a free ebook library!