Thank you Senior's for your contributions to our girls basketball program. It has been an honor to watch you grow not only as basketball players, but as great people. You have continued to raise the bar for our program, and we are forever grateful for the foundation you have laid!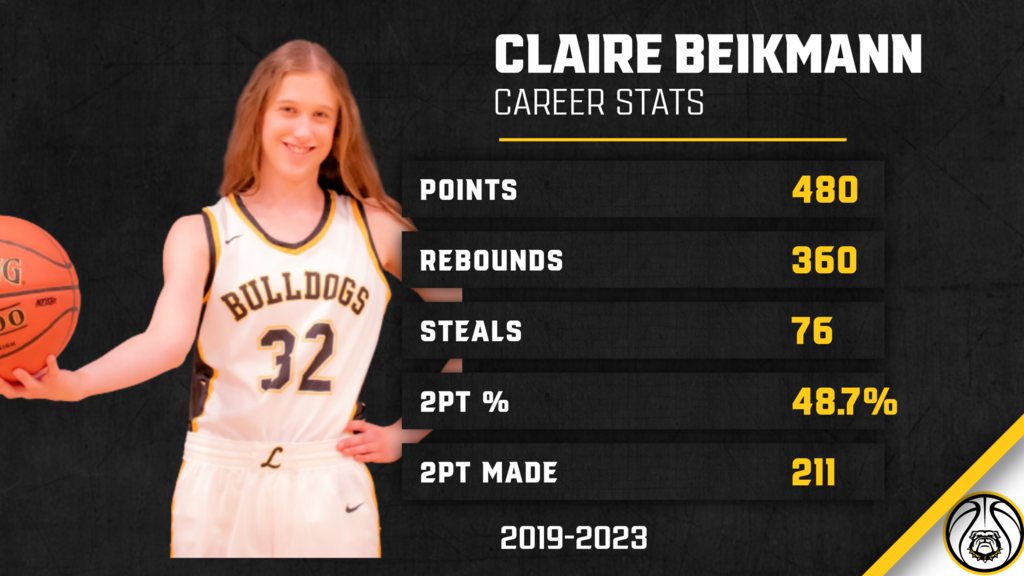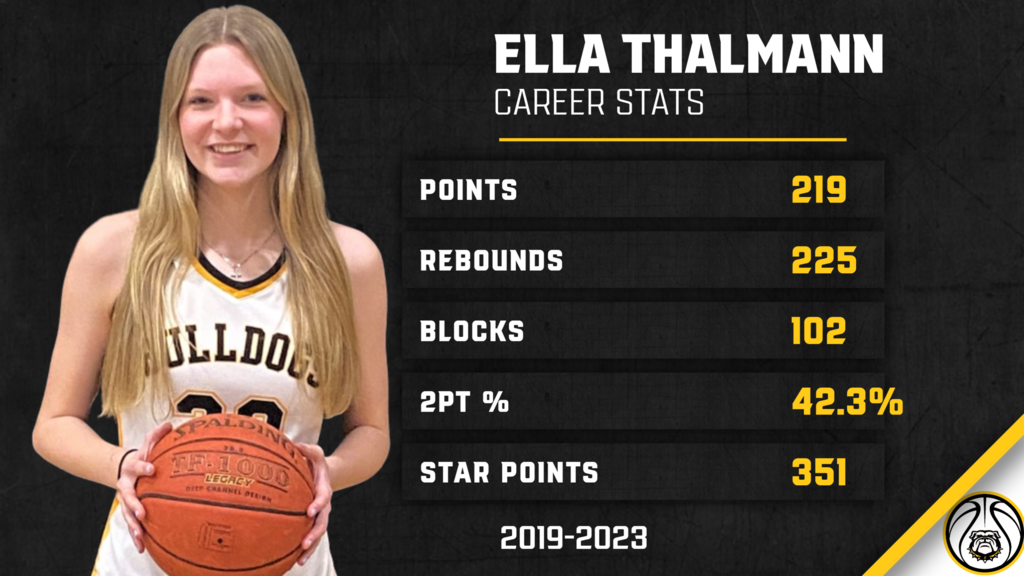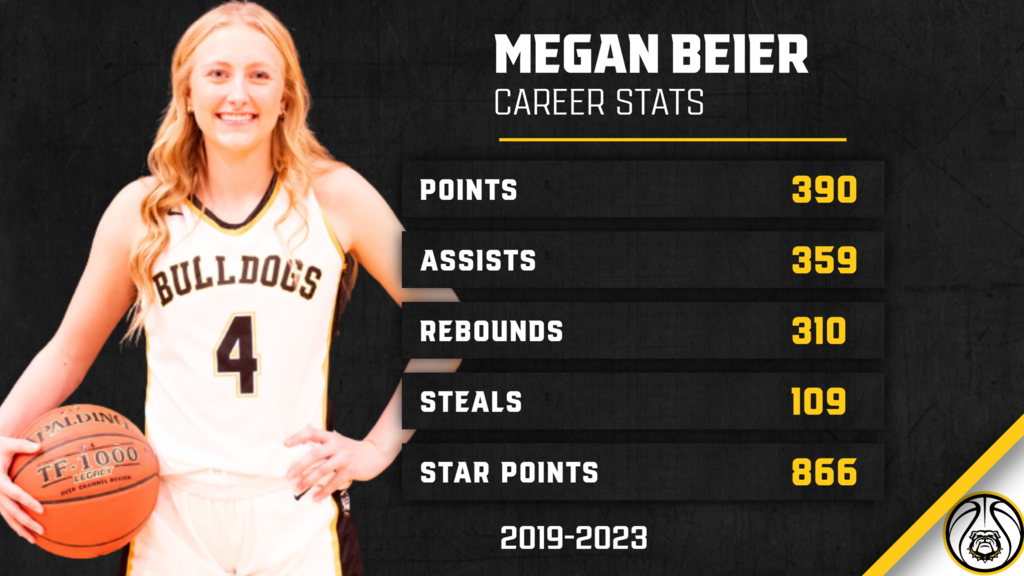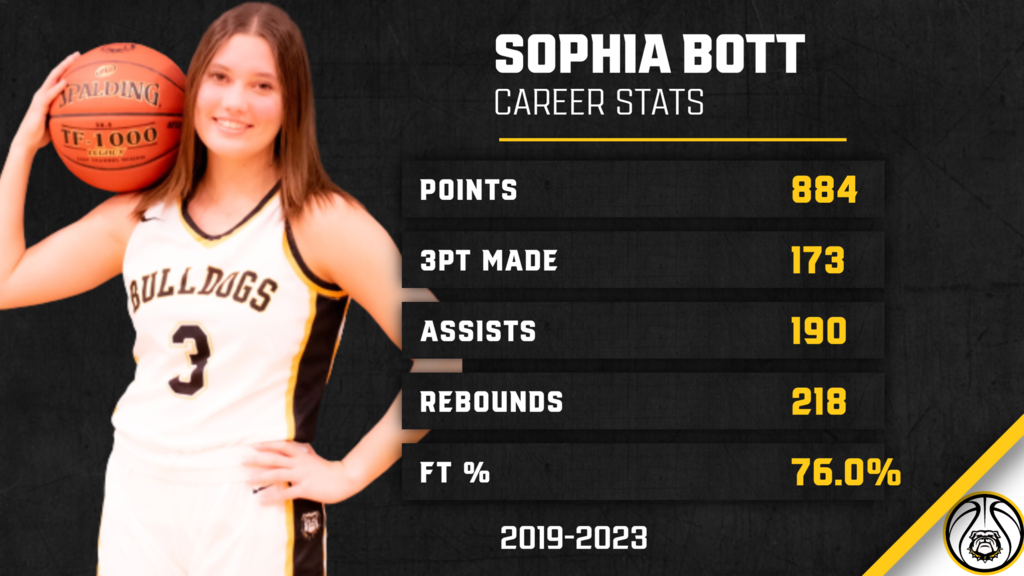 Linn Schools Parent-Teacher Conferences are Monday (3/6) from 2-7 pm. Students will be dismissed at 1:30. * High school conferences will be traditional with teachers available for walk-up conferences throughout the night. *Elementary and Preschool conferences have previously scheduled times. *HS Juniors will be sharing their "Job Shadow Presentations" at 7:00pm.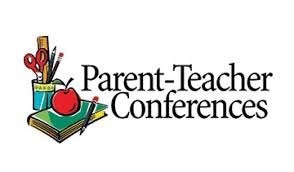 GAMEDAY NOTIFICATION
GAMEDAY NOTIFICATION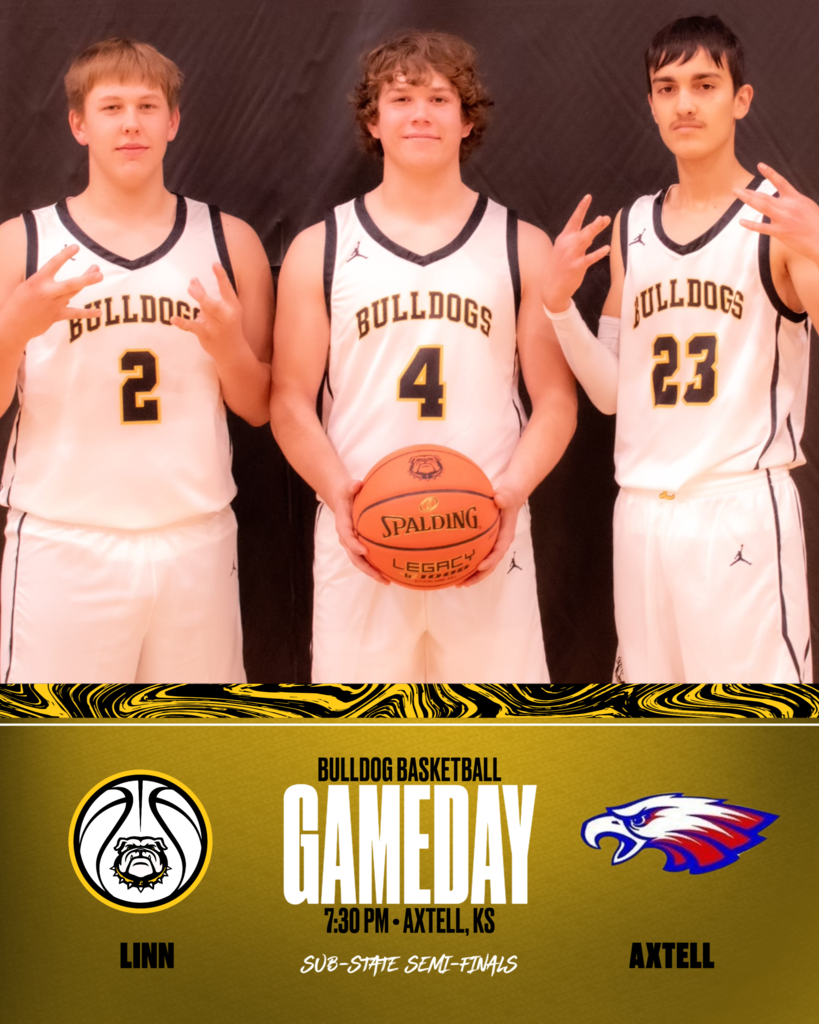 Due to Conferences Monday, JH Track will begin Tuesday 3/7 3:30 to 5pm pickup. We will not practice Friday and Spring Break. Parent Meeting will be Tuesday 3/7 5pm after practice in the old gym.
Concession Stand information for tonight.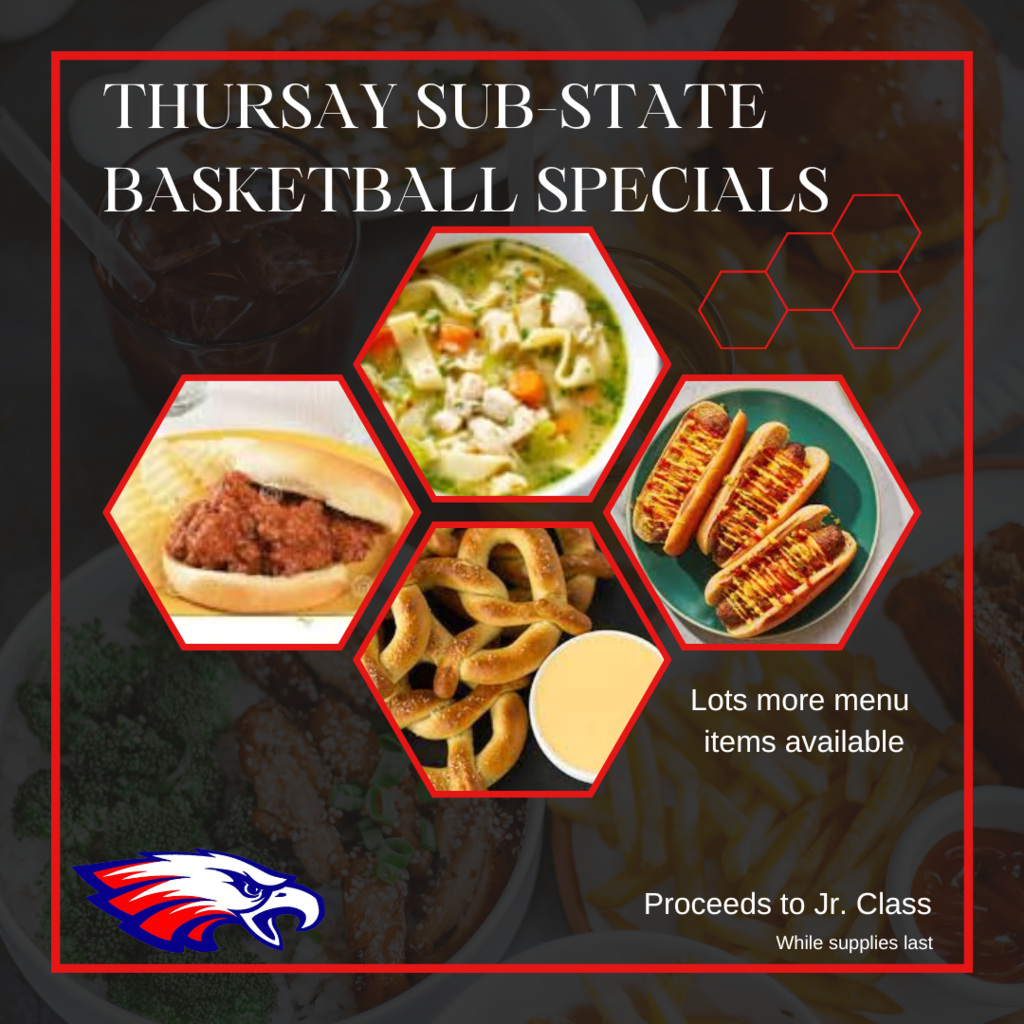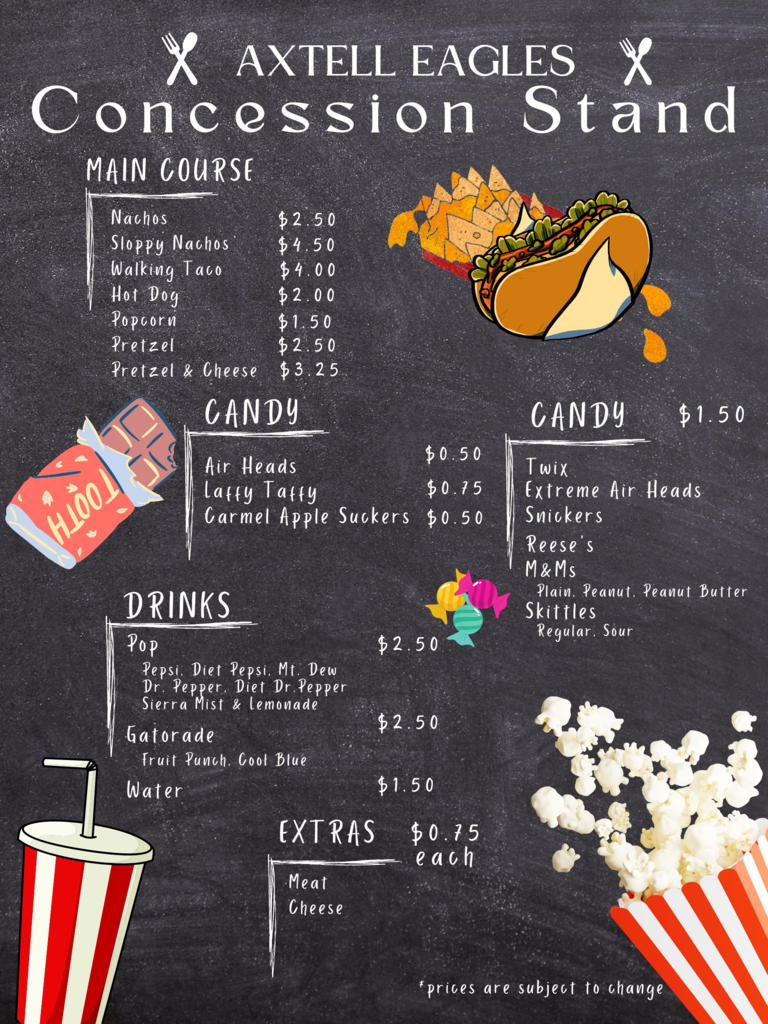 GAMEDAY NOTIFICATION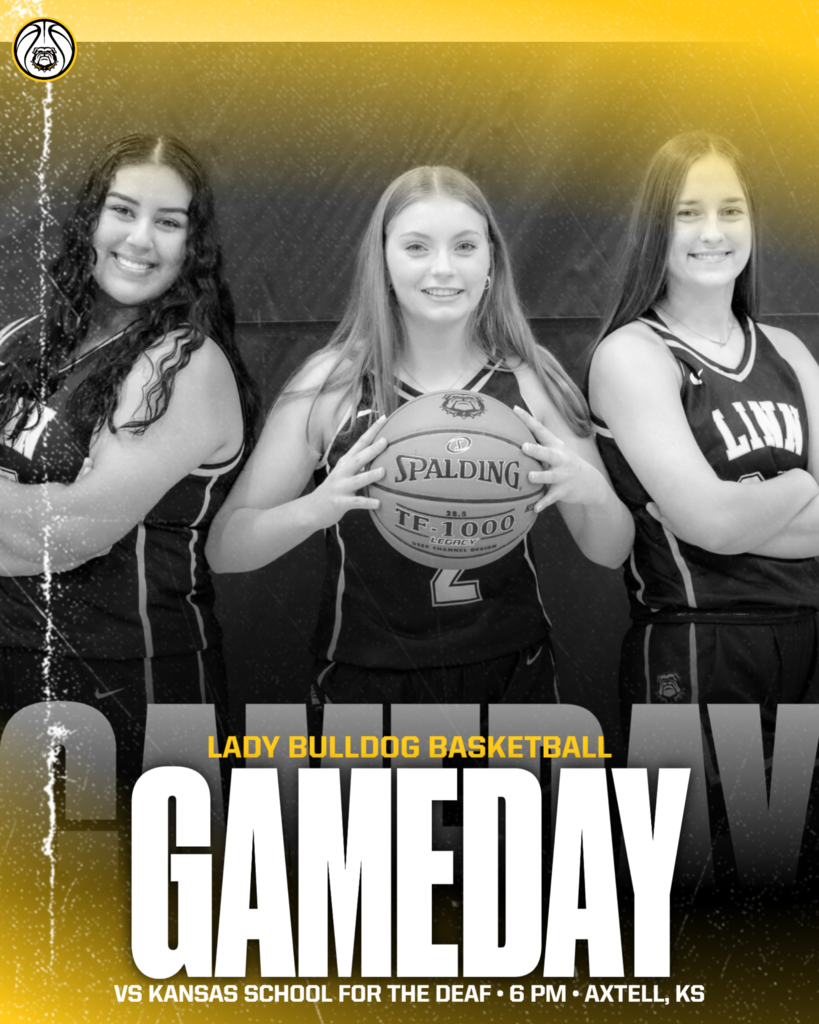 BIA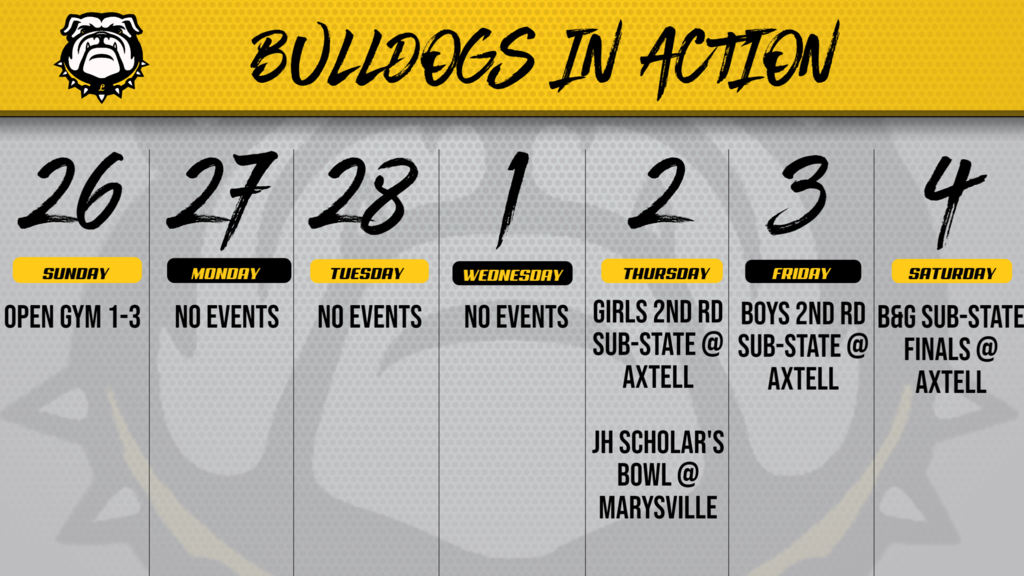 There will be a preschool informational/pre-enrollment meeting for Linn 3 and 4 year old students for the 2023-2024 school year on March 22nd at 6 PM in the Linn preschool classroom which is located behind the main building. All interested families should attend.
GAMEDAY NOTIFICATION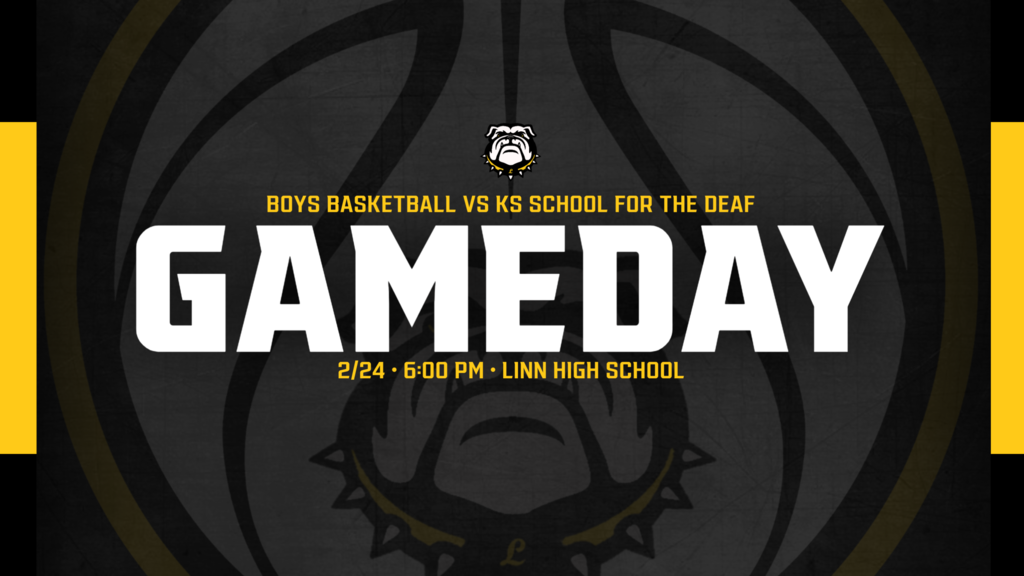 GAMEDAY NOTIFICATION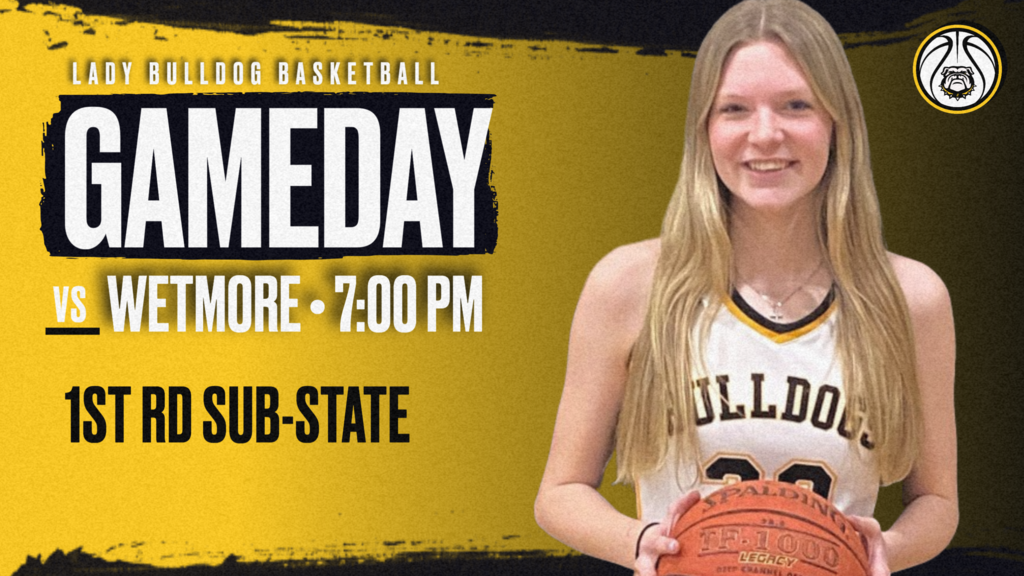 We are still in search of a JH Assistant Track Coach. If interested, please contact Coach Kuhlman for more details. Thanks.
Thank you to all of the volunteers who have stepped up to make these next two postseason games a possibility! Freshmen Class (Concessions), Doug and Sara Beikman, Randy and Sonya Hiltgen, Greg Bott, Ella Oentrich. Also a big thank you to all of the groups and individuals who have helped make our home athletic events possible throughout the year! Our student athletes and coaches appreciate everything you do for Bulldog Athletics!
Congratulations to sophomore Camryn Beikmann. Camryn won the local chapters daughters of the American revolution contest for her essay about Deborah Sampson, a woman who disguised herself as a man so she could fight in the continental army. Camryn's essay will now go on to the state level to be judged.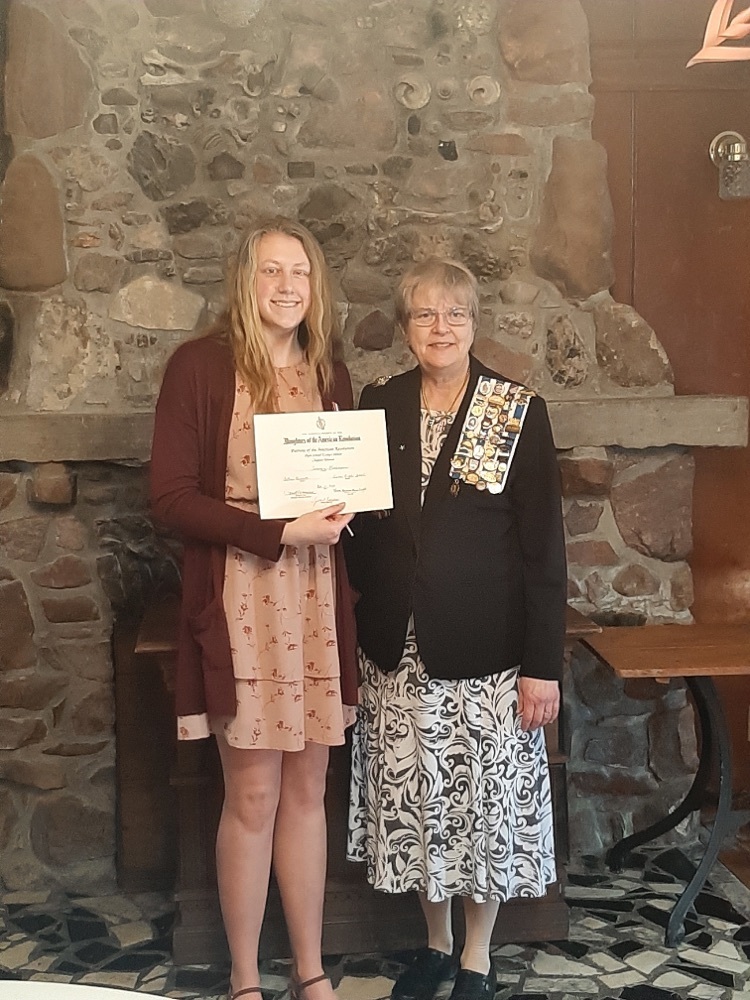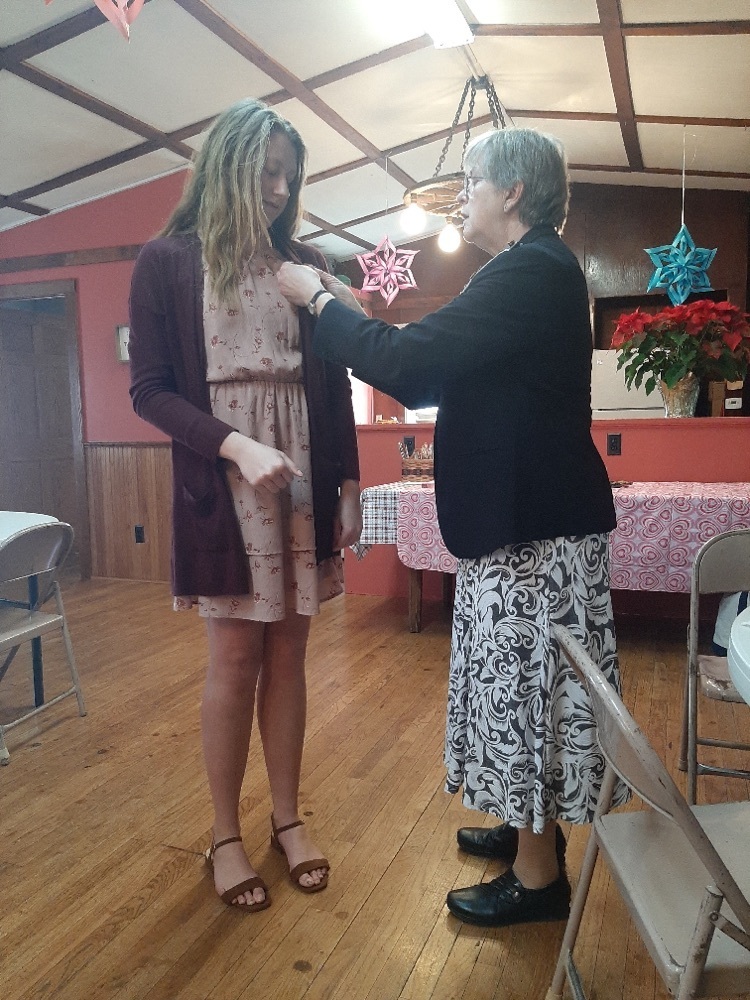 Linn FFA has kicked off FFA week with Tuesdays Teacher/Staff Appreciation Breakfast and then followed up today with our Career Day. Thanks to community partners from Herrs Machine, Ohlde Dairy, Ohlde Seed and Palmer Grain who gave presentations throughout the morning. Rounding out the week is Thursday's pizza and movie night and Friday Tractor Day and Pie Eating contest. Also, students will be scavenger hunting for the hiddden tractor all week.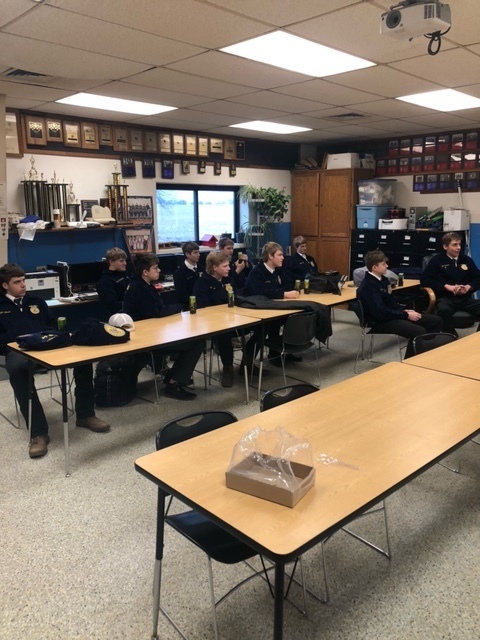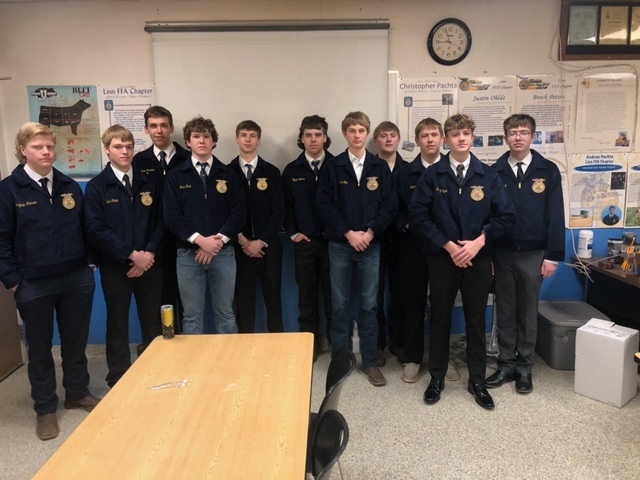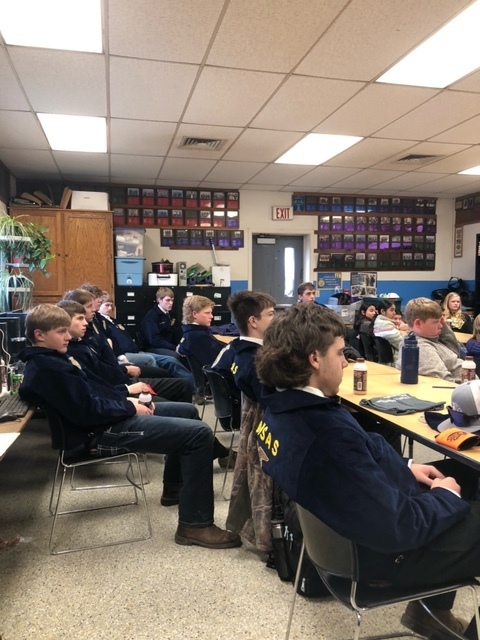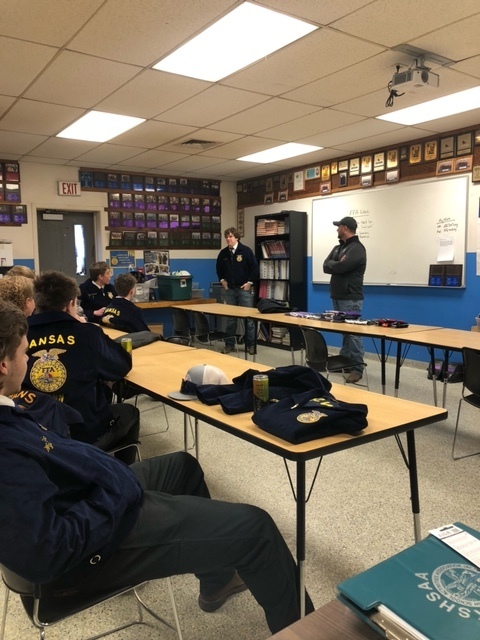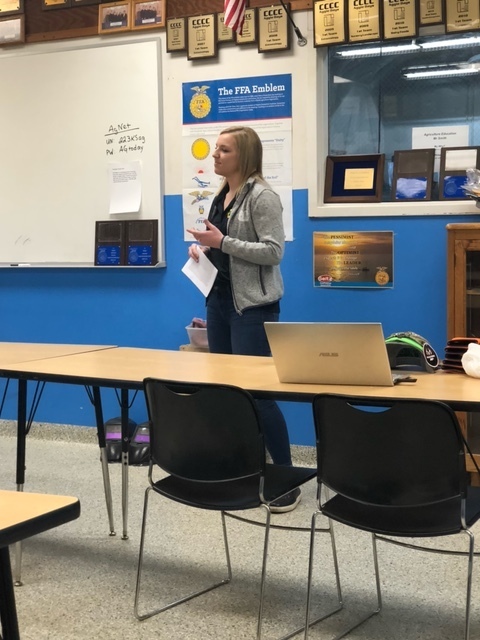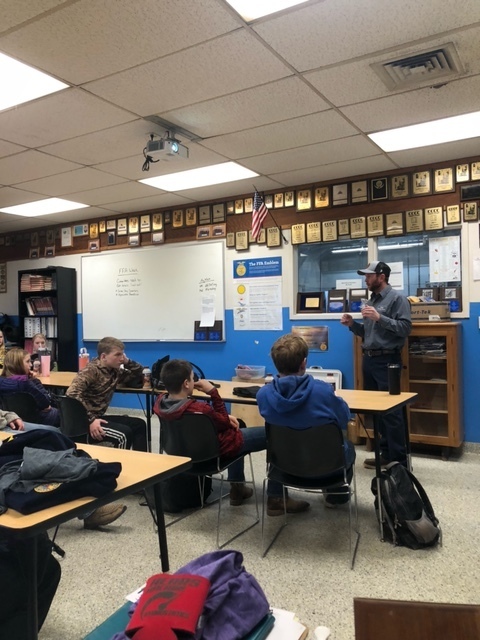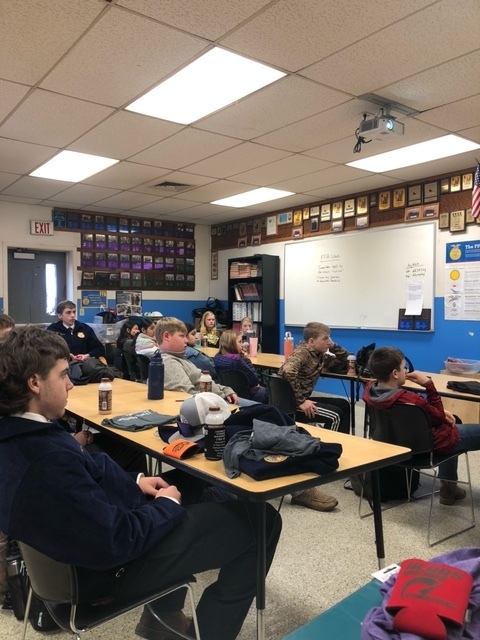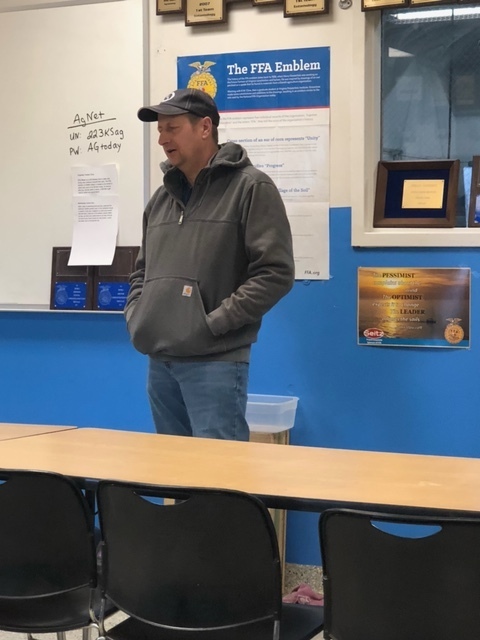 Free Dental Clinic March 24-25th!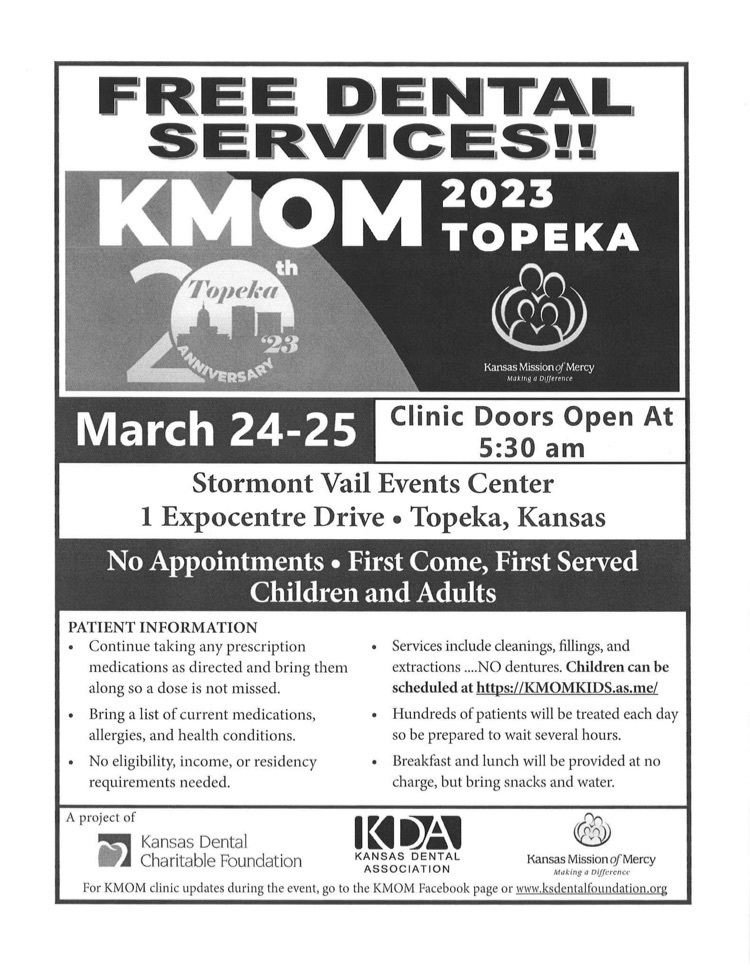 Last week, Spanish 2 and 8th grade Social Studies teamed up to welcome guest speaker Anthony Conway to chat with our students. He is a talent producer who lives in LA and has had various experiences from working as a Senate aide to working directly with celebrities to produce shows. He offered our students wonderful life and career advice. We plan to host a variety of career professionals in the future!




Vaccine information for students Starting at age 7-18 years kids and teens need a number of important vaccines to protect themselves. The state of Kansas has the following vaccinations required for continuation of school age children. 1. Menactra: This vaccine protects against 4 Meningococcal Conjugate bacterial strains. The first dose is due at age 11 or 12 and a booster at age 16. 2. Meningococcal B (MenB) vaccine protects against a different strain of the bacteria. This vaccines is for teens age 16-18 years old. Many colleges are requiring these prior to entry to college. Meningococcal is a fast acting disease that is life threatening if it's not caught and treated early – within a few hours. The disease is caused by bacteria that can infect the bloodstream, brain and spinal cord. Anyone can get meningococcal disease, but among young people it is more common in babies and ages 16-20 years old. It is spread through saliva and close contact like coughing and crowded spaces like college dorms. 3. TDAP – Tetanus, Diptheria and Pertussis: This is a dose that they will need between the ages of 11 and 12. This vaccine is a booster, but it is slightly different that the vaccine your child received as a baby. It has a lower dose of the Diphtheria and Pertussis, but it has the same amount of Tetanus. Your child will need a booster in every 10 years. Tetanus is a bacteria that naturally lives in the soil or dust. You can be exposed to the bacteria through any break in your skin like a cut or puncture wound. Tetanus produces a toxin that causes painful muscle contractions. It can cause neck and jaw muscles to lock making it hard to open or swallow. Diptheria is a disease that causes a serious throat infection, breathing problems and heart failure. Before we had the vaccine, It killed 1 out of every 5 kids who were infected. The vaccine is a lifesaver. Pertussis (Whooping cough) can cause a cough that won't go away, and can sometimes cause vomiting or trouble breathing. The protection your teen got from their childhood vaccine starts to wear off around the age 11, this is why is so important that your child gets a booster. Teens can easily spread the disease to others especially to infants who are more at risk. 4. HPV (Human Papillomavirus) 2 doses are needed recommended starting at age 9-12. If they don't get the first dose until age 15 they will need 3 doses. Human Papillomavirus prevents 6 types of cancer. HPV causes cervical, penile, anal cancers as well as cancers of the mouth throat and genital warts. The vaccine has been shown to protect against strains of the virus that causes more than 90% of these cancers. I will be sending you an email if your child is in need of these vaccines. The County health departments may administer these vaccines. You will need to make an appointment at Washington County every day except Wednesday as the have walk in clinic until 6:30 on Wednesdays. Marshall County is open all days and there is no need for appointments. They are open on Wednesdays until 6:30 as well. Please don't hesitate to email me if you have any questions or concerns – again I will eail you if your child needs any vaccinations and what kind they need over the next several weeks.
jtegtmeier@usd223.org
Jeri Tegtmeier, RN (School Nurse)

Junior Parents: The Junior Career Presentations will now be moved to March 6th at 7:00pm at the end of parent teacher conferences.
Thursday's Sub-State girls game will start at 7:00 pm, not 6:00 pm as listed on the weekly calendar.