Please see the attached information about help for families that are experiencing difficult financial times.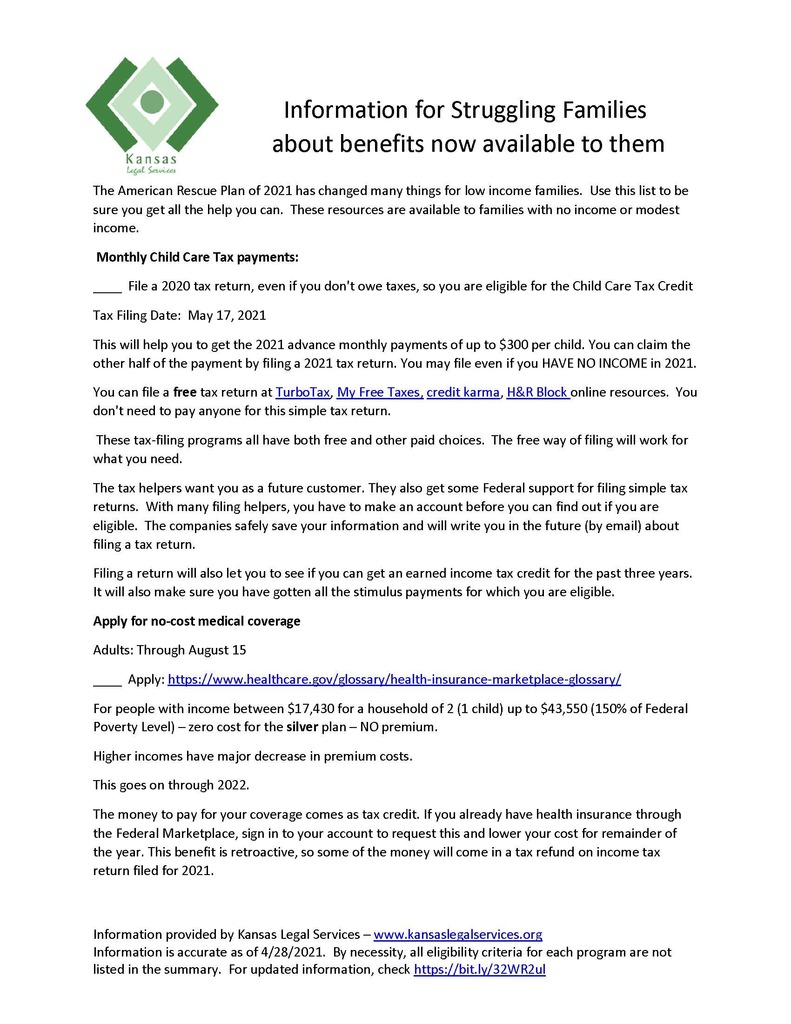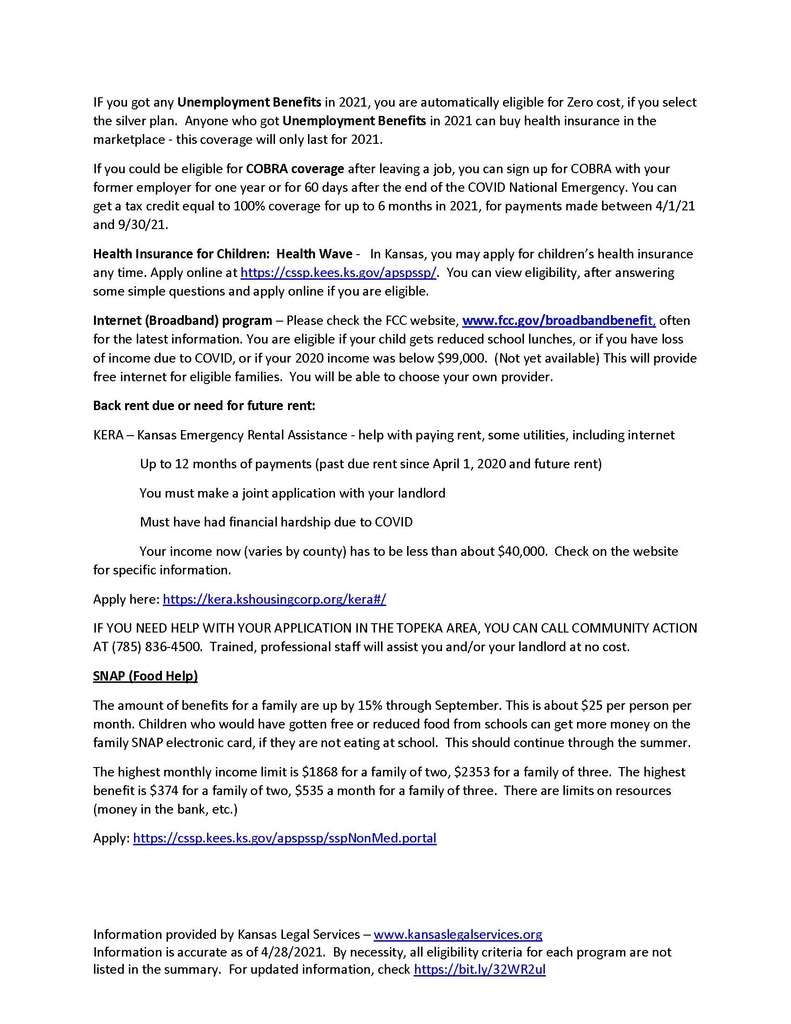 Coelomates, pseudocoelomate, or acoelomate? Sophomores got an inside view of the annelid body plan, and reviewed anatomical directions this week as they dissected worms in advanced biology.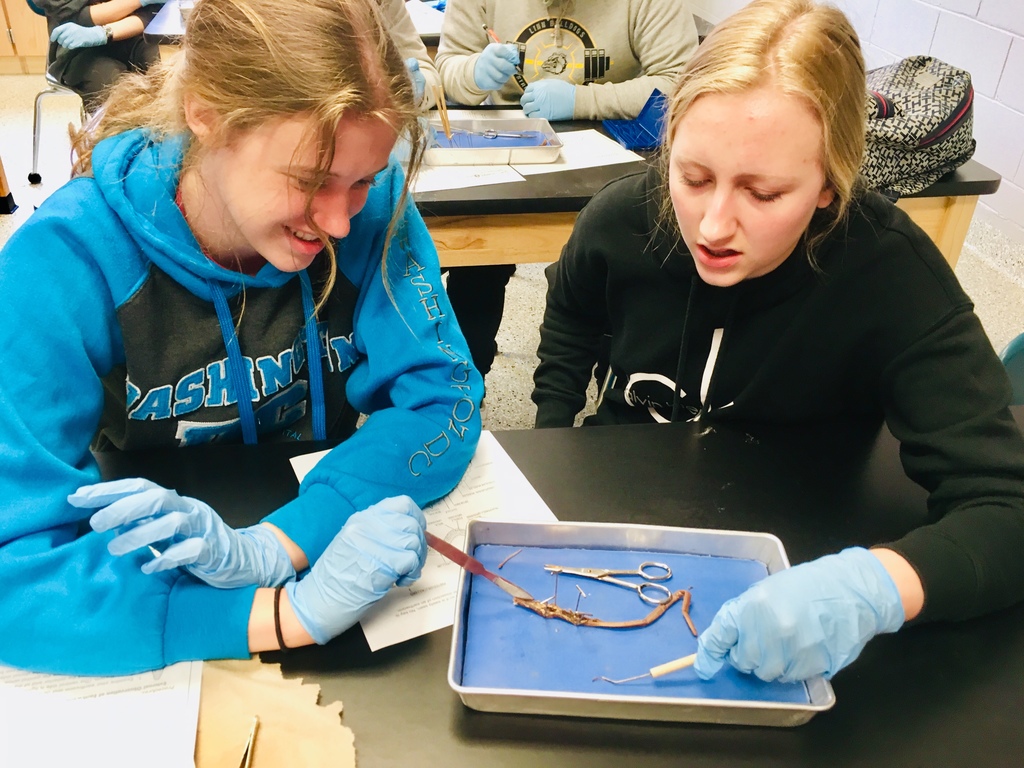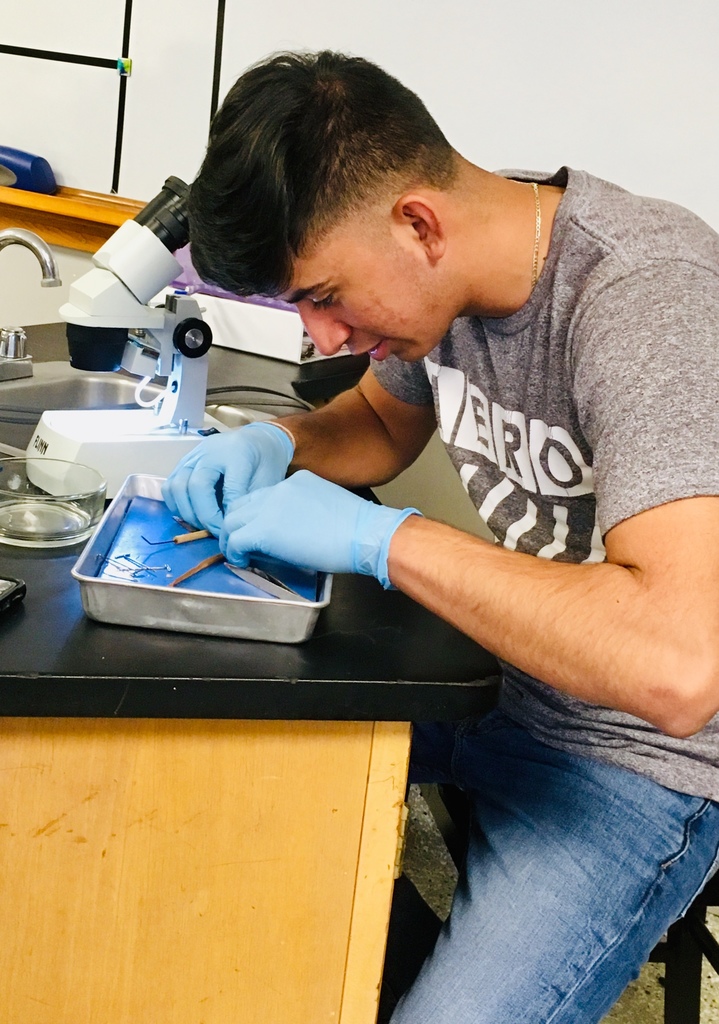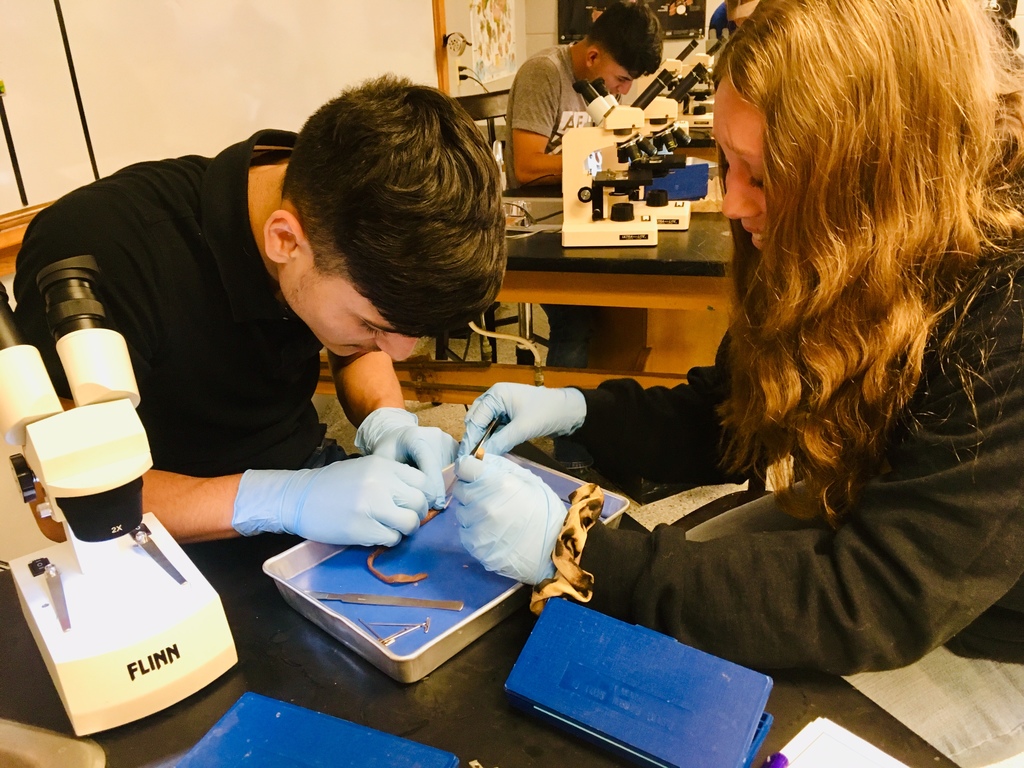 JH Track Results from Rock Hills 36HWY Meet on 4/23. We overcame a lot of issues with illness and injuries and still made a great showing on a cold windy day. Medalists Include: 6/7th Grade Boys: Dylan Ohlde: 1st Shot Put, 2nd Medley and 4x100 Noah Thalmann: 2nd Triple Jump, 3rd High Jump, 2nd Medley Damian Martinez: 2nd 4x100 Brigham Hansen: 2nd 4x100 Collin Rosebaugh: 2nd 4x100 8th Grade Boys Medley Relay 3rd: Nick Rosebaugh, Daniel Nabors, Ethan Bott, Connor Ohlde 6/7th Grade Girls Ella Oehmke 3rd 800, 1st 4x200 Gretchen Bott: 2nd Triple Jump, 1st 4x200 Azul Saenz: 3rd Shot Put Geni Turk: 1st 4x200 Baileigh Peters: 1st 4x200 8th Grade Girls Morgan Wurtz: 1st Long Jump, 1st 200 M, 2nd 100M , 2nd Triple Jump Camryn Beikmann: 2nd Discus Amber Kolle: 3rd Discus; 3rd Place Team Overall with only four girls!

The Linn School Music Department is pleased to announce the ratings from this year's Virtual State Music Contest. The Linn Trio consisting of Kendra Damman, Maggie Hansen and Ginger Mueller receive a 1 rating on their song, ALL NIGHT, ALL DAY. A I rating which means Outstanding, Congratulations ladies! The solos performed by Maggie Hansen and Ginger Mueller received a II rating which means Excellent. Super Job ladies! The 7-12 Band also received a II rating at the State Large Group contest, so Congratulations are in order for them as well!
Student Council is hosting a graduation breakfast for the seniors and their parents on May 14th! Parents: please RVSP via email by May 1st.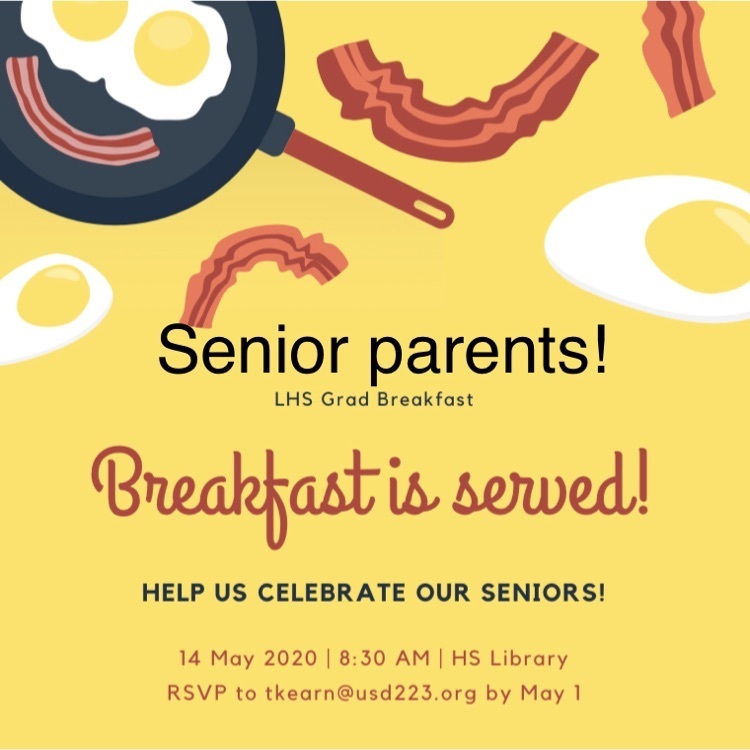 Attached is the schedule of events for the HS Track Meet at Washington Co. on April 27th.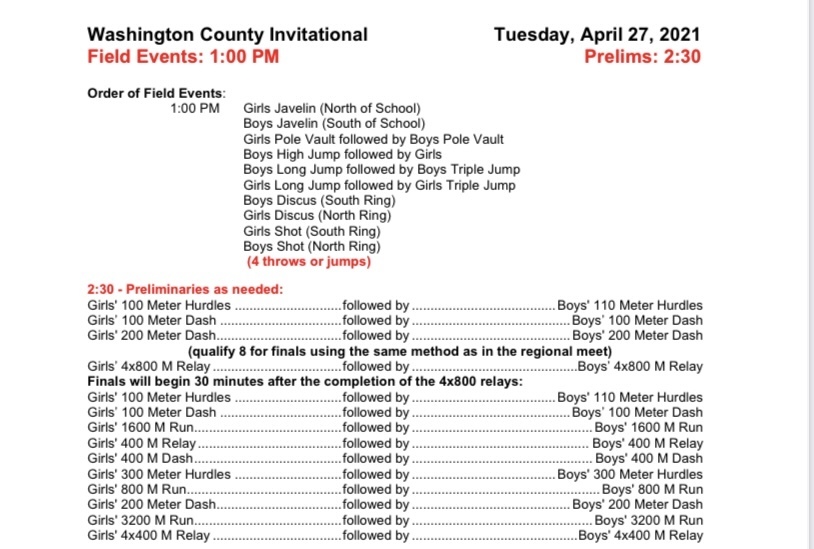 Linn JH Track hosts our meet on 4/30 at Washington. We are looking for parent/community volunteers who would like to help out with field events starting at 1pm. Please email Mr. Smith @
rsmith@usd223.org

Our forensics season is coming to an end. Be sure to wish Lindsay Mueller, Carissa Kolle, Carly Kolle, and Ginger Mueller good luck at State Festival on May 1st!
Students participated in the 2nd annual World Language Fair hosted by KU on April 10th. We took lessons in Korean, Spanish, German, Mayan, and even learned some awesome dance moves! We can't wait until it's in-person again!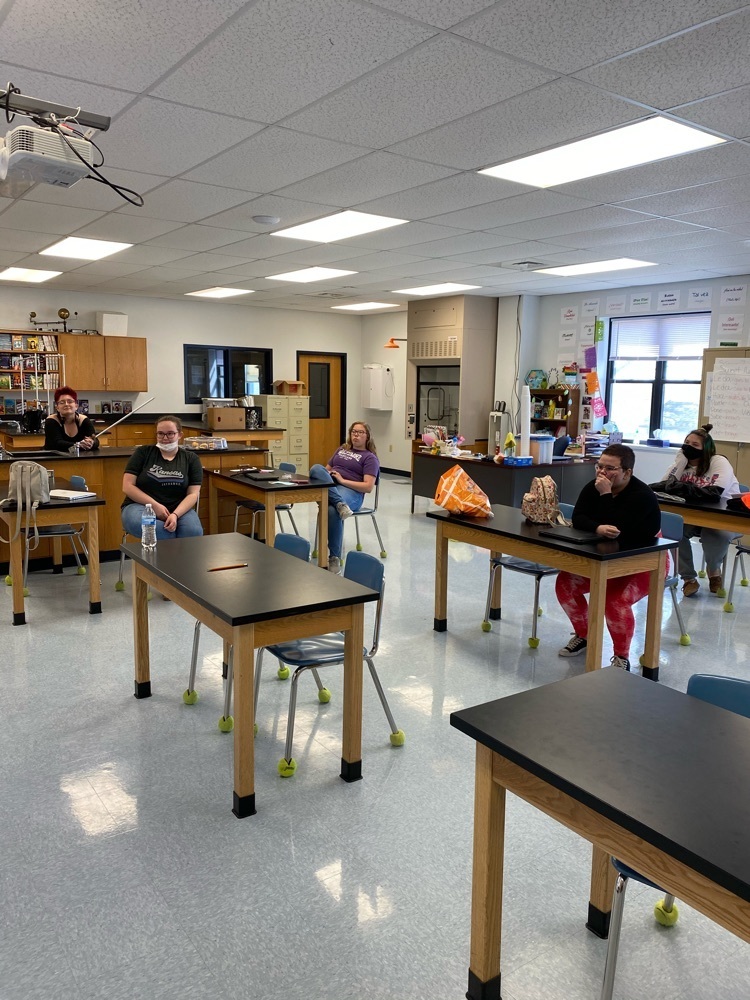 The HS JV Track Meet schedule for Thursday, April 22nd at Washington Co. has been cancelled. At this time there is no make up date.

Due to the prediction of snow tomorrow - the HS Track Meet at Republic County has been cancelled for tomorrow, April 20th. There is no reschedule date as of yet.

Here are today's JH Track results from our meet at Washington hosted by Hanover. 7th Grade Girls: 4x200 Relay 1st Place ; Gretchen Bott, Baileigh Peters, Ella Oehmke, Geni Turk Long Jump: Geni Turk 3rd Triple Jump: Gretchen Bott 3rd 7th Grade Boys: 800m: Greyson Ohlde 1st Medley Relay 2nd: Damian Martinez, Dylan Ohlde, Noah Thalmann, Greyson Ohlde Shot Put : Dylan Ohlde 3rd 8th Grade Girls: Discus: Amber Kolle 1st Triple Jump: Morgan Wurtz 1st 200m: Morgan Wurtz 3rd Long Jump: Morgan Wurtz 3rd Discus: Camryn Beikmann 3rd Shot Put: Camryn Beikmann 3rd 8th Grade Boys: 100m Hurdles: Ethan Bott 3rd 4x100 Relay 3rd: Conner Ohlde, Ethan Bott, Daniel Nabors, Nick Rosebaugh Long Jump: Connor Ohlde 3rd

Join us for the music program on Monday Night. Details are attached.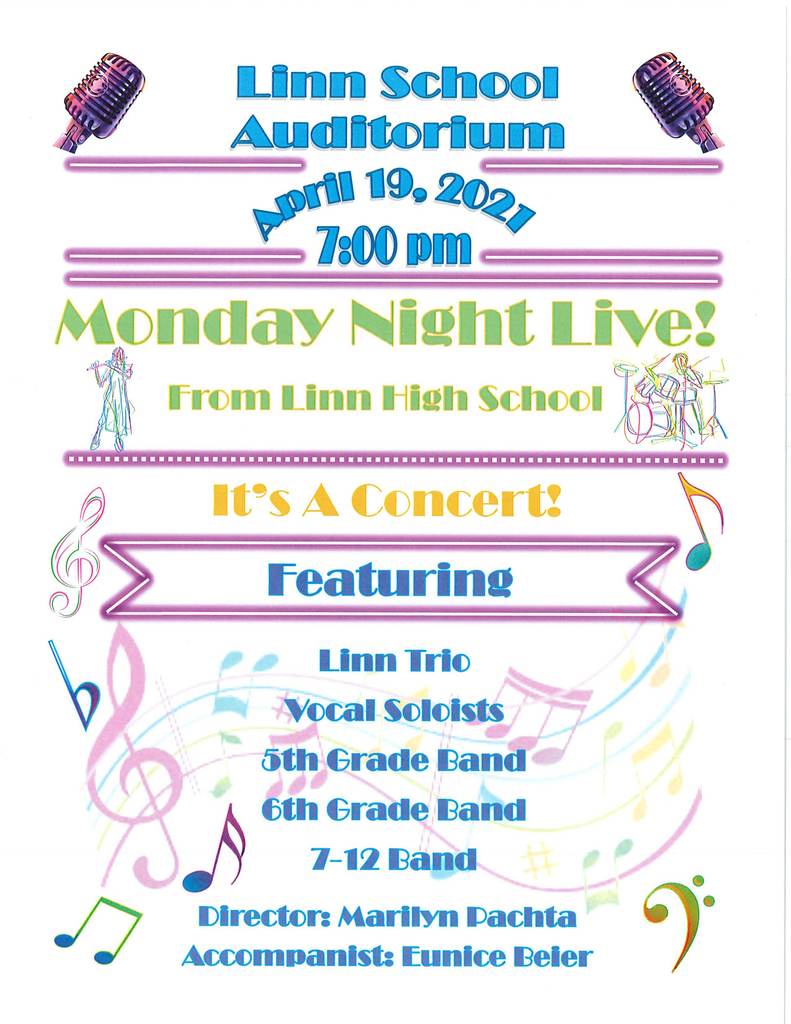 Schedule for the HS Track Meet at Frankfort.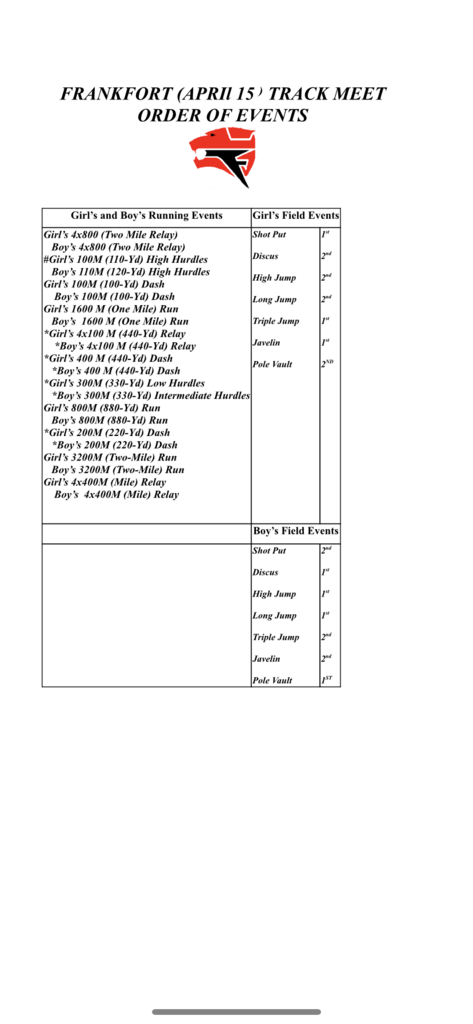 Great Job today at the Rock Hills JH Track Meet. Below are results of medalist which included several PR's and I'll have to check but closing in on some school records at a very tough meet. Once again I forgot about pics so your always welcome to add on. Very proud of all the efforts! Full results can be seen on athletic.net under Linn MIddle School 8th Girls: 3rd Overall Team Morgan Wurtz 3rd in 100m, 1st 200m, 1st Long Jump, Triple Jump 1st Camryn Beikmann 3rd 1600, 3rd Shot Put, 3rd Discus Amber Kolle: 2nd Discus 6th/7th Girls 3rd Overall Team Ella Oehmke: 1st 800m, 3rd Discus Liz Olson 2nd 1600m 4x200 1st : Gretchen Bott, Baileigh Peters, Ella Oehmke, Geni Turk Medley Relay 3rd: Azul Saenz, Baileigh Peters, Geni Turk, Ella Oehmke Gretchen Bott: 2nd Triple Jump 6th/7th Boys Greyson Ohlde: 1st 800m Dylan Ohlde: 1st Shot Put Noah Thalmann: 3rd Triple Jump Medley Relay 3rd: Damian Martinez, Dylan Ohlde, Noah Thalmann, Greyson Ohlde

JH track meet information for Tuesday 4/13 at Rock Hills is below. No concessions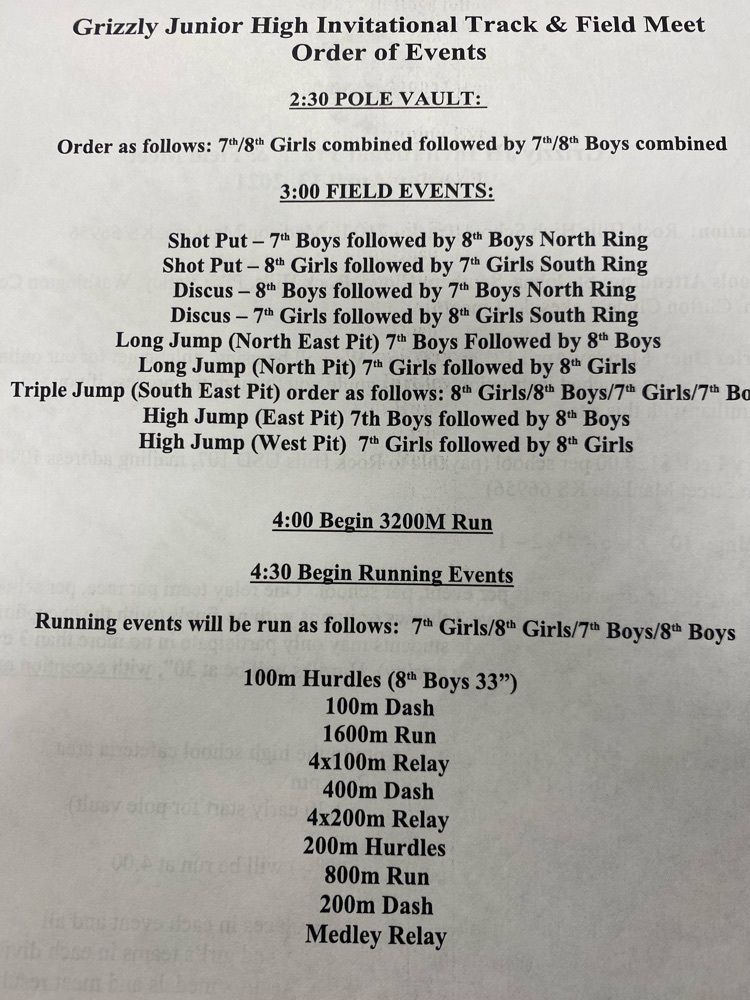 The Linn High School Music Dept. is pleased to announce that they will have a LIVE Spring Concert! The concert will be on Monday night, April 19th at 7:00 pm. this concert will feature the Linn Trio and vocal solos by Ginger Muller and Maggie Hansen. The 5th & 6th grade bands will perform as well as the 7-12 Band. Please mark this date on your calendar and plan to attend the LIVE Linn School Music Dept. Spring Concert at 7:00 pm on Monday, April 19th in the Linn Gym.

Congratulations to the Linn HS Music Department in having great results at the TVL Music contest. The Linn Trio received a II rating for the performance of All Night, All Day. Ginger Mueller received a II rating for her two vocal solos. Maggie Hanson received a I rating for her two vocal solos. The Linn band preformed Cayuga Lake Overture and received a II rating. A II rating means excellent for their performance. Great job Bulldogs!
Doghouse Coffee Bar is now open for business!